--- Special 'HELPLESS SISSY' issue! ---

My darling sissy, come into my arms and let me hug you ever so close while we're looking through Prim's Petticoat Pansies #30 together. But before we get started, my little sissikins, tell your Aunt Frocks if you like being helplessly weak and under the authority of strict, bossy women who will dress you and give you your orders? You do? Ah, well this special issue, filled with sissies in a helpless position, is all about you, my pet. You are in every story and it's you that the Ladies are sissifying.
But that's just what you want, I know. So sit in my lap and lean back into my blouse, and I'll hold you snug while we look through all the pictures and stories together.

Aunt Frocks xxx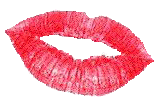 Prim Stories:
How to Sissify a Husband - Prim's story in three parts. ---
Chapter 2: Understandable Maybe, But We Will Not Have Resistance.

Prim Drawings with storyette:
1 - A Day in the Pretty Boy Boutique
2 - Working at Grace Petty's Lingerie
3 - Sissy Clittie-Sliding in Ladies' Skirts
4 - Caught in flagrante transvestis!
5 - Assisted Viewing of the Wendyhouse
6 - His Daily Visit to the Neighbourhood Sissy Watch

The Art of Barbara-Jean
Sam gets the Shirley Temple look with storyette by Prim.

The Art of Vancy
Aunt Persephone Sees to Percy's Wardrobe with storyette by Prim.

Marie-Christine
Stewardess, secretary, exhibition attendant and law firm assistant

Miss Blouse - Governess to sissies
Miss Blouse has plenty of good advice for you, so pay attention!
In this issue:- Sissy Jennifer is renamed now that his sexuality has been fetishized

Sweetheart Styles
The 'Baby Helpless' Inner-Sleeve Romper
- For mommies who can't be doing with independent babies
More sissy outfit ideas, designed by me and drawn by Prim


Aunt Frock's Baby Room - For 'very young' Sissies
picture and storyette by Prim
Sissy Frankie's Hormonal Titty-Suckies

Tell Aunt Frocks:
Letters - photos - stories for Aunt Frocks to show you, from:
Audrey and Annie, Bella, Christine, Daisy, Dollie, Dyane, Jessi, Jill, Nancy Pansy Puff, Heather and Steph

My Pink Boudoir:
Feminine items for my sissies to wear.
Aunt Frocks helps to dress you in Sissy Lingerie.


---