DO YOU WANT YOUR PHOTOS TO GRACE THE ROSE ROOM ?
Darling, welcome, come into my arms, and let me tell you how you can send me your lovely girly photos for me to create your personal niche in the new Rose Room. What an adorable way to share your sissy girlishness with all your sisters in the Wendyhouse. Here are your 3 Steps to Heaven (sorry sweetheart, I couldn't resist that):
1-Pick up to 6 of your favourite girly photos of yourself. The only point I insist on is that your photos are in good taste with no sissy bits showing. I want to see your fashions and your femininity, which gives you plenty of scope. Your choice is not set in stone: you can update them if you take better photos in the future. Choose which photo is your number one, it will be your cover photo.
2-Add up to 10 lines of text to introduce yourself - but this is optional because it's your girly photos that count. You don't have to write anything, but the thing is, your sisters would love you to tell them something about your girly side.
3-Send them to me at auntfrocks@mail.com asking me to create your place in the Rose Room.
There's no hurry. Anytime will do. The Rose Room should open in April.
________________________
I'm also including the following letter from Dame Selena Voile, who has already sent me her photos which are shown after her letter. It's a good example of how to do submit your photos and personal profile for your space in the Rose Room:
Letter 1 - Dame Selena in the Rose Room
Dear Aunt Frocks,
I was delighted to hear that the Rose Room is underway in production. I know that it will be a spectacular gallery of high fashioned ladies. I would be happy to contribute a series of photos to the Rose Room. Below I will leave around ten lines of what it means to be feminine as Dame Selena.
Let me first start by saying that I am pleased to be sharing my thoughts on femininity in the prestigious Rose Room. I also want to give my thanks to Aunt Frocks and Prim for the introduction. Femininity to me, means being Self-confident, Elegant, Luminous, Educated, Noble, and Authoritative. It's easy to be an everyday mundane sort of woman, but to really challenge yourself, you must push the boundaries of normalcy to the extent of feeling accomplished every time you step out of the door. You must practice everyday to be a confident and breathtaking woman of class and power. As a lady you don't let anyone tell you otherwise and you don't take 'no' for an answer. You must rely on your own strengths that make you beautiful in your own original way. It is also essential that as a lady that you become mistress of your domain. Approach each situation or social interaction with grace, poise and intellectual prowess, so that your authority is unquestioned and unchallenged.
I enjoy being creative with my outfits, makeup and hair. You will find that once you've mastered one of these three key creations, it will be hard not to keep improving your skill as an unstoppable femme fatale. These photos that you see are my crowning achievements as a Deadly Lady of Class.
regards xx,
DS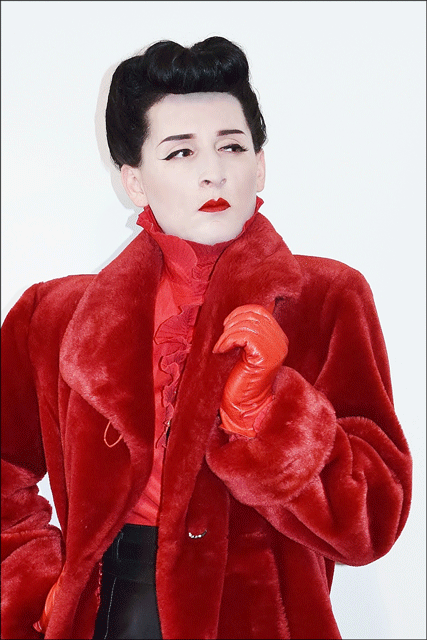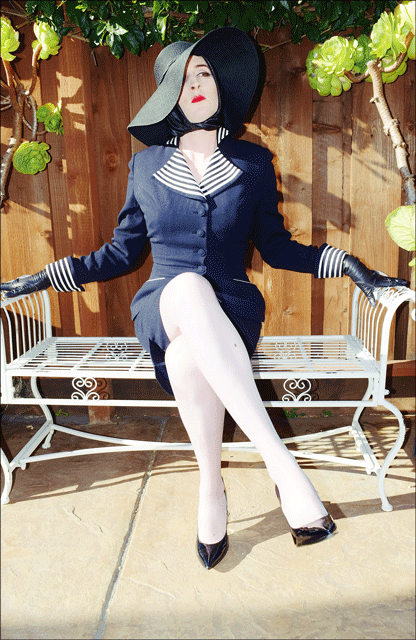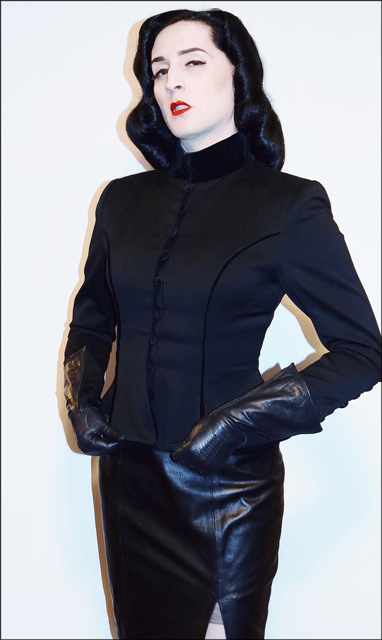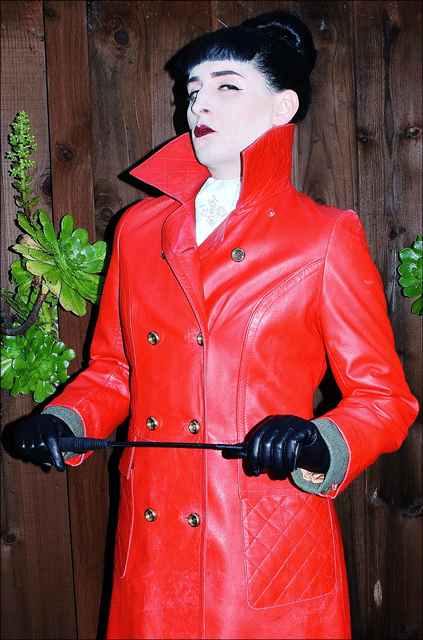 ---
My dear Dame Selena,

How nice to hear from you, and I am in admiration of your contribution to the Rose Room. Beautiful photos in a varied selection, all underlining your class and authority. Your pen picture if perfect too: words of advice from a superior madame. Your gallery will add credit to the Rose Room. Yes, let's hope it will be spectacular in the right ways, largely I hope in its scope: I am hoping a range of girls will send me their pictures, showing how universal our appeal is. We are aiming to follow a line that includes both glamour and day-to-day femininity, girls who are naturals and girls who aren't there yet but are doing their best.

When the Rose Room opens, I hope it will serve to remind you that you are enjoying your feminine sweetness and grace with many sisters who are just as girly and gorgeousl as you.

Warm hugs,

Susan Frocks xxx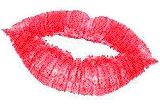 ---

I want to share some photos of Dizzy Miss Sizzy too: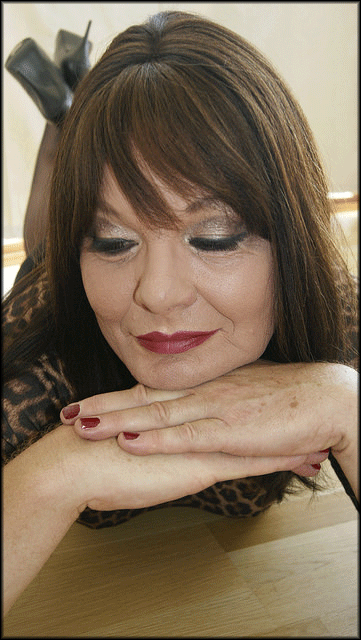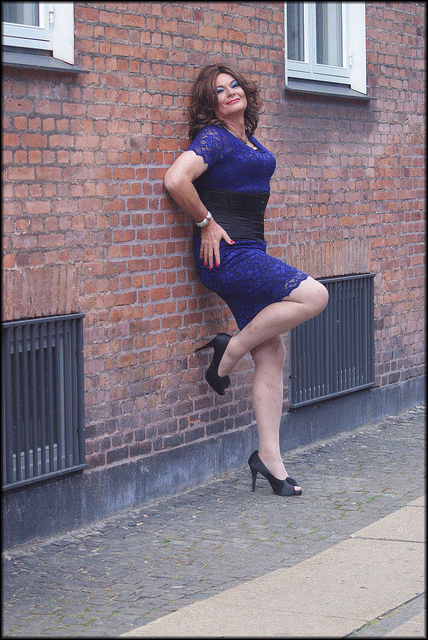 ---
Dizzy, you're a sissy dreamboat and I love your style.

But now let's get on with reading the letters you've sent me, you and all the other sissies in the Wendyhouse. Cuddle close, sweetheart, and we'll read what everyone has to say together.

Aunt Frocks xxx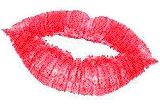 ---

Letter 2 - After seeing Prim's Petticoat Pansies #28
Susan:
PPP28 is delightful. I have not had time to browse and read all the arcticles to sissy annie. But we did have an opportunity to enjoy a few things together.
As I did with PPP27, I held her sweet little clitty in my hand as I read to her and showed her the pretty pictures. It's the best way I can tell what she enjoys the most.
We started with the letters (btw - annie will send you some photos for the Rose room and a sweet introduction. )
Of course, she was very very excited that our letters were there. I felt (literally) how thrilled she was to have me read them to her and realize that others would be reading them also.
I started to read her "NOW do you promise to be a good little girl?". The punishment stool became the topic of conversation. I could tell she was intrigued by it. I asked her if that is something Mommy should purchase? Of course, she said NO and told me that it was so scary. But I could feel a much different answer as her clitty throbbed in my hand. The stool just needs a few minor improvements. A couple clips attached to the waist restraint in order to pin her dress up. Maybe arm restraints also. Plus some hooks for the spanking implements. (paddle, crop and others) A carpenter could make this quite easily.
She was thrilled to see all the Lady Dominas in their beautiful outfits.
When we got to the last photo of the six beautiful women I had her read this line to me many times:
"I hope you didn't mind me putting you in your place this time, pet. You need to be reminded of your inferiority, you see."
She was in quite a state of excitement. I took her off my lap. I put her panties back on and laid her on the couch. I pulled up her dress and started to stroke her gently. It was time for Mummy Masturbation. After a minute I stopped. She started to cry. She wanted more.
"Annie you do want me to get that punishment stool for you? Isn't that true?" I asked.
"Yes, Mommy. very very much" she replied.
"Why do you need and want that my little sissy girl"?
"So that you can send pictures of me on the stool to Aunty Frocks"
"Do you remember the picture, annie? The sissy's behind was very red. I would have to paddle you very hard so that the picture looks the same. We would not want to fool Aunty Frocks. The punishment stool is not a toy. The photo must show it is being used for real punishment. Don't you agree little one"?
"Yes, Mommy. Thank you so much".
Love xoxo
Audrey
Hello Audrey darling, and thanks for your lovely letter.

Like my nephew, I love to hear back when readers and members tell us that they enjoyed this and that in the Wendyhouse. I say it again and again, don't I, that it's comments like yours which tell Prim and me what to focus on in future, because above all, we want to serve the tg/ts/sissy community.

So Annie was taken with the punishment stool in the Curtus drawing? Hmm, I hope she doesn't regret that, because you sound intent on providing her with one. But I hold my hands up, darling, and admit that it's you who knows your little blossom and when she really does want something - in this case, occasional hard punishments. I'm sure you'll be alert to 'intentional' naughtiness when it happens, as if to invite another spanking, if that's what she likes.

Audrey, I will be simply delighted if Annie sends me photos and an introduction of herself. She will add grace and sweetness to the Rose Room, which wouldn't be the same without photos of her in her gorgeous dresses. I can't wait to see what she sends me.

Thank you so much, Audrey. Your letter is perfect for getting to the heart of sissy Annie and her development. But it also has the immense value of being up to the minute.

I hope you both continue to enjoy the pictures and stories in PPP#28.

Bless, and hugs,

Aunt Frocks x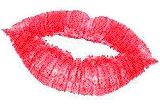 Here'a a photo of Annie, who tells us all about how she loves being sweetly dressed in Prim's Petticoat Pansies #28
---
Letter3 - My passion is satin nighties
Dear Aunt Frocks,
I follow your Newsletter and I've seen how tgs write to tell you the femmy clothes they have in their closets. I could write to you about all my satin clothes: dresses, coats with satin linings, lingerie, but prob best of all, my nighties. Here are a couple of my nightie collection photos for one of your newsletters.
Love,
Samantha xox
Dear Samantha,

There's a good girl - helping to make Aunt Frocks' newsletters more colourful and more girly. I've added a couple more photos too, which you may not have.

Aunt Frocks x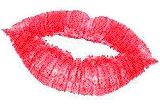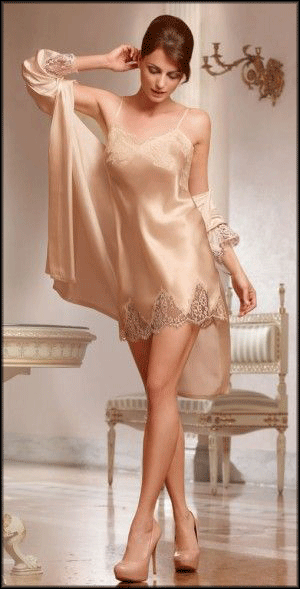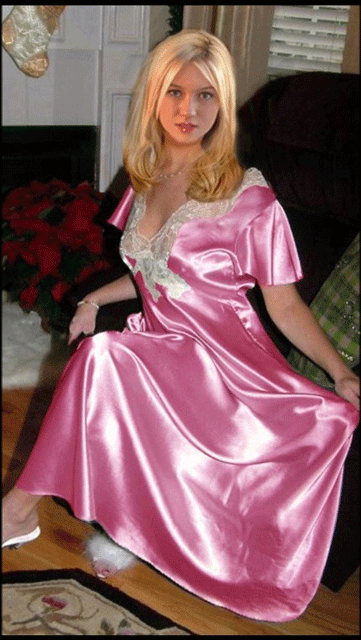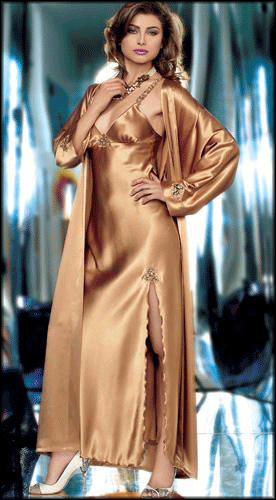 ---
Here are some extracted messages sent to me or Prim in appreciation of the Petticoat Wendyhouse:
1 - I saw the Silky Nursery Center in your newsletter and joined the Wendyhouse to read the rest of it. It's fab, and I found loads more stories just as good. I've won the lottery. (Anon)
2 - Can't do without your fabulous site. (Madame S)
3 - I just read part 2 -great! I really love it and where you are taking it. I live vicariously through Jason's adventures. Very hot story! Can't wait for the next part! Thanks again. (Ed)
This review came from Ed after he had read Jason's Day at the Pretty Boy Boutique, submitted to Fictionmania (another great site!). Originally it was in Prim's Petticoat Pansies #3 in the Stephanie Room.


---

Can I share with you some beautiful photos of Paula Satijn, whose photos are on my Tell Aunt Frocks page in Prim's Petticoat Pansies#28 in the Molly Room.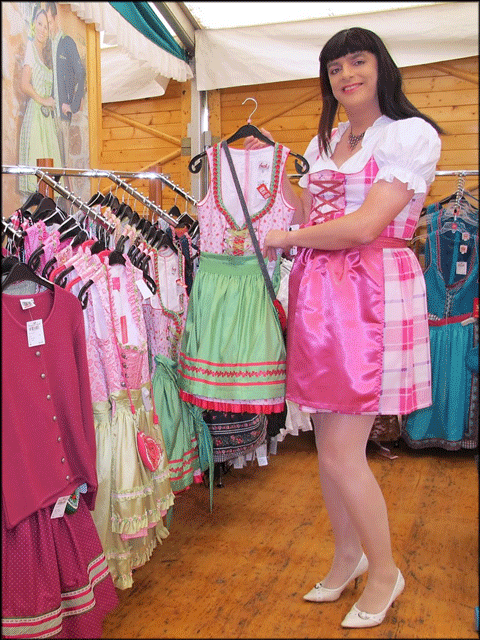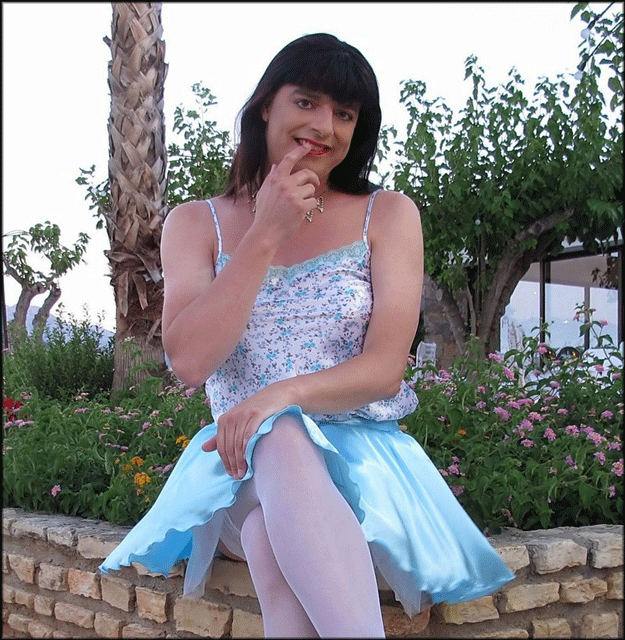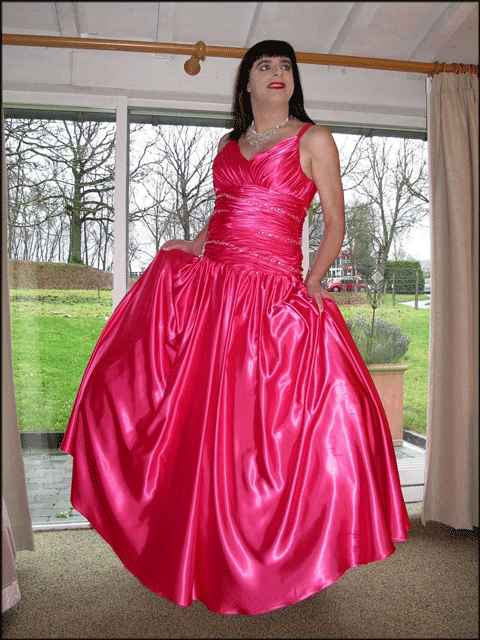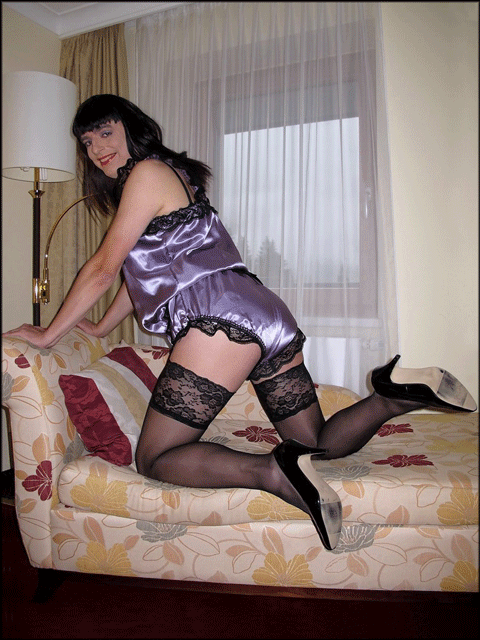 ---
To see more of Paula, she would like you to visit her Flickr photostream using this link:

https://www.flickr.com/photos/paulasatijn

More shorts from happy members :
4 - Clever story telling - it works every time. --- Anon
5 - The more I read your stories and view your photos the more I get addicted to your site. ---- Anon
6 - I find myself visiting your site more and more, it is fun to imagine these things happening to me. Anon
Thank you, dear friends, for your appreciation and support. It's so nice of you to sit down and write to me or Prim and say you are enjoying yourself. You give us a warm feeling inside.


---

Another lovely new face in the Wendyhouse is Sissy Maid Jess. I featured her in Prim's Petticoat Pansies#28, but here she is again because I like her so much.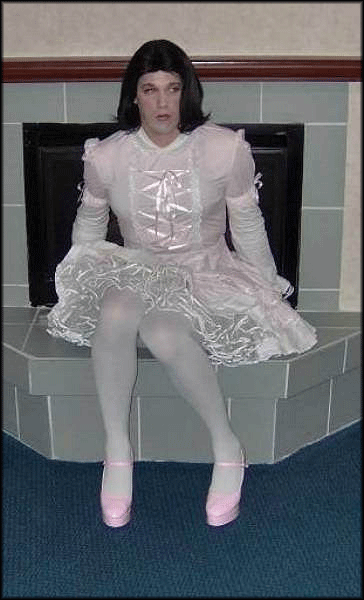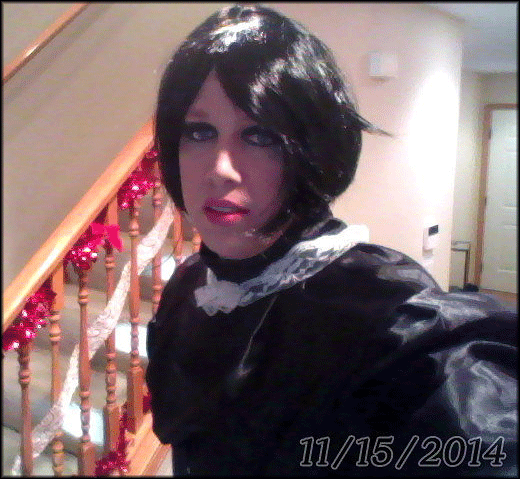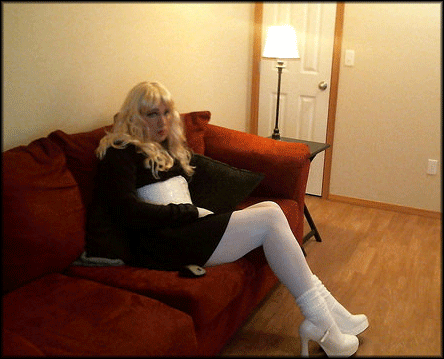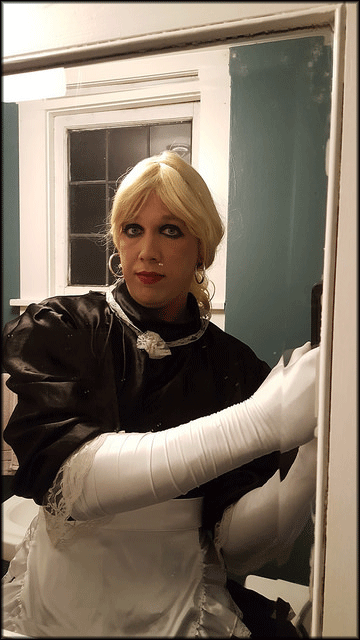 ---
Letter 4 - Not enough baby stories
I joined your site after seeing your stories, and was very disappointed there aren't more baby features. That was my main reason for joining. While there are lots of baby pics and stories, you used to do a lot more in your early editions, now they have trailed off. Please include more.
Baby P
Oh dear, my poor Baby P. We're not happy if we disappoint, and so we're going to try and work up more stories and pictures to bless your baby feelings. Prim says he'll try harder on your behalf, and for my part, I will be including a sissy baby story in my next Newsletter (No.11) which will appear on the home page of the Wendyhouse site in the middle of March.

I do hope you like it, darling Baby P.

Loving Auntie kisses,

Aunt Frocks xxx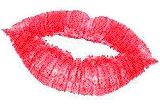 ---

This Prim story and pic, "Maternity Blouse", has not appeared inside the Wendyhouse (it was in Sissy Kiss). I included the first part of it in my Newsletter last month, now in the Emma Room, and here is part 2.
Maternity Blouse - Part 2
And just to please you, Baby P, and all my lovely babies, here is the next part of the Silky Nursery Center
The Silky Nursery Center - Chapters 5 - 6
Now let me tell you about up-coming items in the Petticoat Wendyhouse, darling. Coming first is Part 3 of Walt Wisconsin, our dear hero who simply tried on his cousin Delma's things that he found in his bedroom - what any innocent, curious guy might do, but got caught and assigned to the nurses of the Fem-Ultra Clinic. You've seen what fearsome treatments he has already undergone - well, 'fearsome' if you're afraid of being transgendered - and now Doktor Frau Strapz has committed him to the nurses of Block C. Gulp! I think he will be noticing some serious changes in both body and mind as a result. Walt's story should be in the Wendyhouse by March 31st.

The next big thing will be the Rose Room. Expect it to open for viewing anytime in April, but of course I would welcome your photos now so that I have them ready to be included.

Then comes Prim's Petticoat Pansies #29, and guess what, darling - it will be a "Petticoat and Panties Special". I know how lovely lingerie is close to your heart, my precious, so you will be in your element enjoying sissies wearing such lovely frillies, in some cases against their will, in a tizz of shameful feelings. Prim is getting more confident that he can haul his schedule back in line with calendar months, so that he sticks to the promises in the 'Coming in the Wendyhouse' panel on our home page. He says he can see the light at the end of the tunnel and the end of April should see him onside.

Well, we'll see, won't we. Before I finish my Newsletter, there are just a couple of gorgeous girls I want to show you again, starting with the magnificent Marley.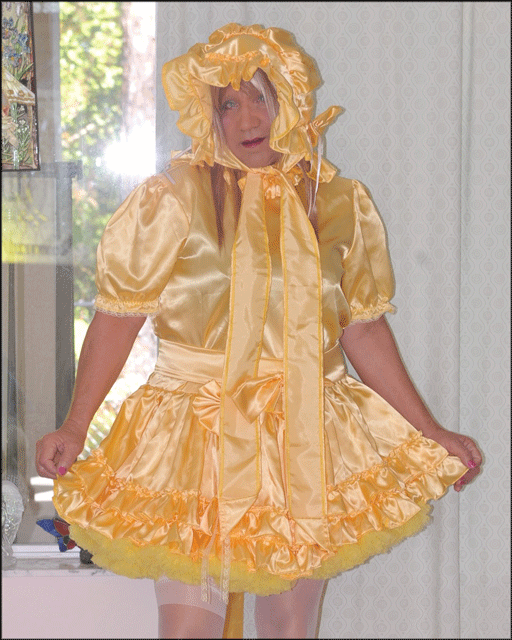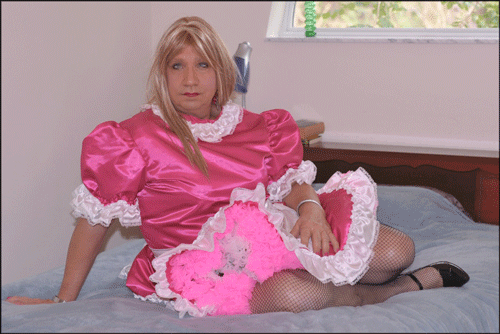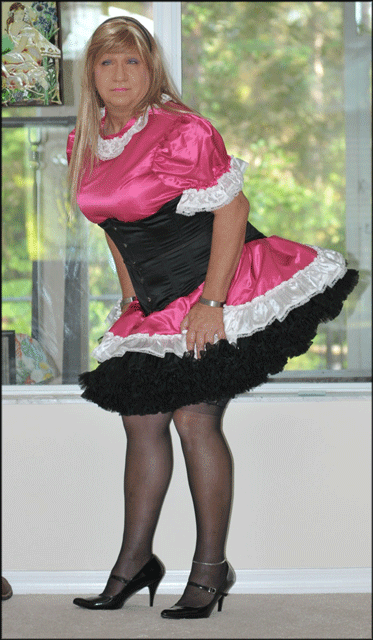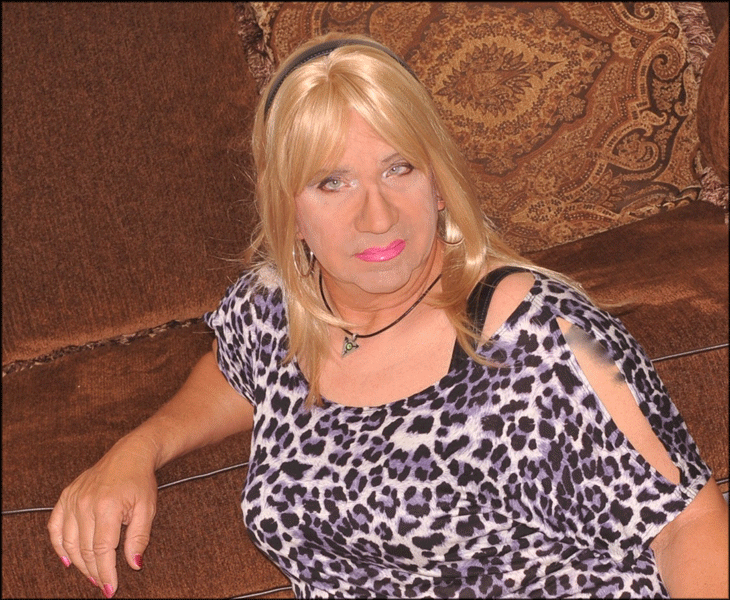 ---
One final photo, this time of the delectable Dizzy Miss Sizzy.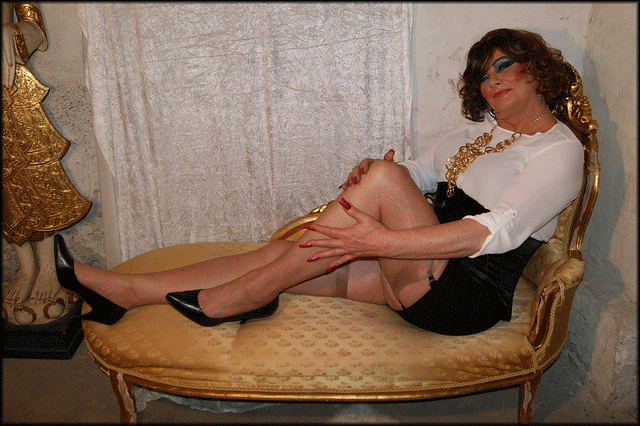 Isn't she a doll?

More of your letters next month, darling - all our darlings. Write to me again and I'll try and fit your letter and your photos in. Til then, enjoy Walt Wisconsin Part 3 and everything else in the Wendyhouse.

Very warm hugs, pet.

Aunt Frocks xxx