HOME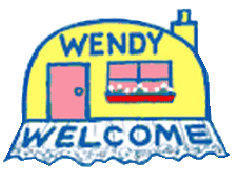 PAGE



Petticoat discipline on every page.
Fully illustrated by Prim
and a host of sissy artists!
Created in January 2016 for sissies who must be feminized.

---------------

Aunt Frocks' Newsletter



is now on this page
Sunday 9th February.
See the panel down right
--------------------

These blue panels show what members enjoy,
@ 12.00 USD per month (=10.00 GBP).
Click the first box to see the FULL INDEX of
the Wendyhouse package for sissy-girls.
JOIN the Wendyhouse NOW.




Also in the Wendyhouse is the Nancy Nursery Room
for effeminate Littles who like Prim stories
where they are babied, mothered and humiliated.
CLICK THE BOX to see an example page or two: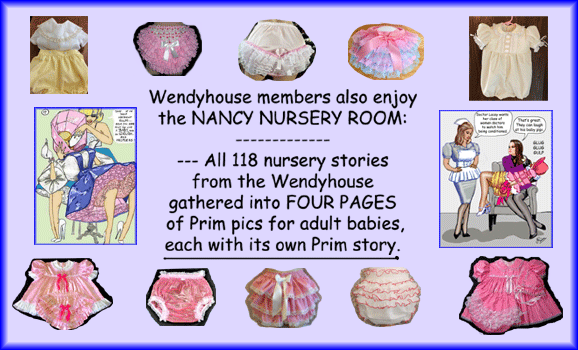 -----------------
ORDER HERE NOW at USD 17.50.


Prim's Petticoat Pansies #35
--- A special 'PETTICOAT PUNISHMENT' issue! ---
is available now on this page at USD 17.50
Wednesday 8th January.
We apologise for a website error which was hiding the true contents list for PPP#35.


CLICK HERE to see the contents now.


PPP#35 will not join the members' archive until June 2020.
-----------------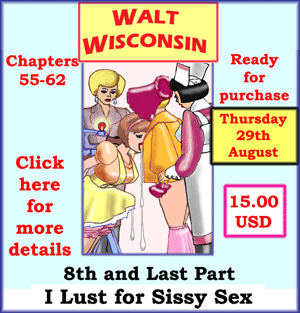 This final part of the Walt Wisconsin story is
now in the Wendyhouse (from 4th February).
It is however still available for purchase.
ORDER HERE NOW at USD 15.00.

To join Prim's Petticoat Wendyhouse, go here:
JOIN the Wendyhouse

--------------------
ORDER HERE NOW at USD 15.00.

Click here to see the contents.
---------------
ORDER HERE NOW at USD 15.00.

Click here to see the contents.
----------------
FF-3
ORDER HERE NOW
at USD 17.50.

Feminized In Frillies volume 3
is now available
Wednesday 27th November.


Click here to see the contents.

------------------
CHOOSE YOUR LANGUAGE
for Prim's Petticoat Wendyhouse.
CLICK THE DROP-DOWN MENU

Hello, Sweetheart, and welcome.

I am Prim's Aunt, Susan Frocks,
and I'd love to be your Aunt and Mommy.
Feel frilly and girly with me, darling, and
controlled by dominant women
when I take you into
Prim's Petticoat Wendyhouse.

Inside the Wendyhouse enjoy
ALL the issues of
Prim's Petticoat Pansies
and all the NEW art and stories
he adds each month.

EVERY IMAGE by Prim
and his guest artists
is enriched with a story by Prim.
A Prim picture without its story
is like a wedding without the Bride.
All the stories are right here
in the Petticoat Wendyhouse.
He Needs Changing, Mother

Ellen Shapiro delivers her babyfied husband Jonathan to
her mother, Wanda Breakshaft, before setting off to
meet her new boyfriend. The sissy's mother-in-law subjects him to her scorn and is joined by her friends Eileen and Doris, who are as intent as Wanda on
humiliating her son-in-law while he is fastened into his changing chair.

The full story is in PPP#14 in the Jessica Room
Chapter 8: Michael Gets a Sissy Fright

This is the final chapter of the Prim illustrated story,
Baby In Pantyhose, which runs from PPP#11 to PPP#14.
Michael never thought he would end up being delivered
home to his mother and Auntie like this, after simply
being tempted to feel the girls' pantyhose he saw drying
on the washing rotor in the back yard of Nylon, Lace
and Little Ones, the lingerie and babywear store.


Rosepanty's Homework: Loving His New Dress

Rosepanty runs all the way home from sissy school, bursting to do
his homework assignment. Mercifully his teacher Miss Skirting
had been in touch with his mommy and arranged for the vital dress-
loving frame to be installed in front of his open dress closet. He
soon learns how blissful it is to make love to his dresses.

The full story is in PPP#18 in the Jessica Room
Cock-Pull Sissification

Eileen Smoothing delivers her son-in-law Zachary Pulsover
to his sissification lesson. Mistress Bowes knows exactly
how to bring out his devotion to his Mother-In-Law's
panties, but he has to be fastened securely so that there
is no escaping the deeply feminizing effects of Eileen's
emasculating lingerie .

The full story is in Aunt Frocks' Newsletter No.2 in the Emma Room
TOP