Ready For Aunt Britney's Inspection

Art by Curtus - Storyette by Prim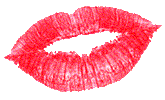 Timothy enters the sitting room, blushing a deep crimson in front of Aunt Britney and her visitor. He can see at once that they are both in their early twenties, about a year or two older than him. Their faces light up, their immaculately painted lips rippling to smother grins of amusement.

"Zizzi, this is my nephew, Timothy, who lives with me now that his father has remarried. He is a very good boy and he does exactly as I say - don't you, Timmy?"


The boy feels as though his face will burst into flames. "Y-Yes, Aunt Britney."

"Yes, of course you do. Timmy darling, this is Zizzi Sinclair. We are discussing your wardrobe." They both have clothing magazines open across their micro skirts, showing mini-dresses, tops and skirts for teenage girls. "Perhaps you had better tell us why you have come in to see me?"

Timothy has to cope with a nervous swallow, then: "I'm ready to go to the office, Aunt Britney."

The Zizzi girl chokes on a giggle. Aunt Britney feels the need to explain.

"Chic Chicks employ Tim to model their new lines. I think you'll probably agree with me, hon, that my nephew is a young 19 in his style."
The boy feels their eyes scrutinizing him from head to toe: his panama hat, short sleeved silk blouse, his mini-skirt in pleated satin and his white knee socks with pink Mary Jane shoes. Zizzi's brows rise and fall a few times with disbelief.

"But why is his pretty kilt not pointing up? I thought you said he was a sissy, into feeling sweet in his blouses and skirts?"

Aunt Britney looks proud of herself. "He's wearing the must-have panel panties, for sissies who erect easily. Timothy, come closer." Her hands hang in the air ready to lift his skirt. "See - a reinforced panty-panel. There isn't a sissy cock in the country could push itself up inside that. Feel."

Zizzi doesn't suffer from modesty. Her fingers explore the white satin, finding the shape of Timothy's genitals within and checking them in detail from top to bottom and back again. She keeps feeling as she checks one or two items of information with their owner.

"Are there other male employees at Chic Chicks, Timothy?" she asks.

He has to slacken one knee as she feels him, pressing his bare legs together for support. "N-No, Miss Zizzi. Just me."

"So you work in an all-female business?"

"Ye - Yessss, Miss Zizzi."

"Are you allowed to wear your panel panties at work, Timothy?"

He grips his gloves in tight fists of self control as he confesses: "I wear them first, then they are - removed."

"Oh. Tell me why they are removed."

"T-T-To assess my desire - for the dress I'm wearing."

"Oh I see. And what if the girls find you become stiff?"

Timothy sees his aunt's tongue go into her cheek.

"They like to make me cum."

Zizzi's fingers leave the satin panel, and insert themselves instead into the waist of his panty. "I'd like to assess your desire for the pretty blouse and little kilt you are wearing, dear - " and she draws his panties down to his knees. Aunt Britney helps her to hold up the front of his little skirt.

"We-e-ell, what do you think, Auntie?" says Zizzi.

Timothy erects under their gaze, his knoblet pushing high into the kilt-lining at his waist.

"I think we had better have Master Timothy sitting here, between us," she says, drawing him down and turning him by the arm so that the three of them sit in a row.

"Oh please don't masturbate me, pleeeeeeeeeeease!" he begs, his heart hammering beneath his blouse.

"MAST - ? Hmmm," says Zizzi, "is that what the girls at Chic Chicks do?"

Timothy's red face nods in silence. Zizzi slides her silk scarf from round her neck and folds it twice to spread it over her hand.
"I think we had better do the same, since you are so obviously in love with your pretty little pink skirt."

Aunt Britney helps her friend to hold him still as the red and white scarf is applied to his erection, and Zizzi shows how helpful a companion to the boy's aunt she is going to be in keeping a sissy nephew quiet and sweetly submissive.



***