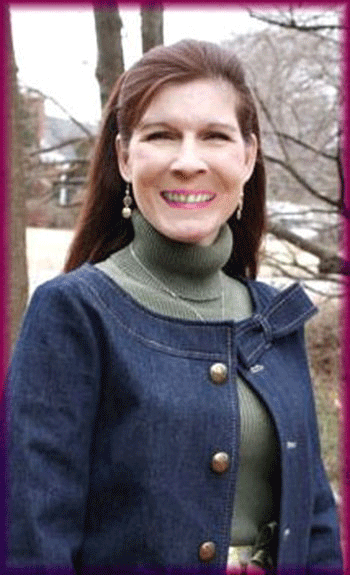 &nbsp&nbsp
Hello my dearest darling. How lovely that you can meet me again so that we can read my Newsletter together. It's been a while hasn't it, which makes it all the more exciting that you and I can cuddle up close and see what the girls have been sending me for our pleasure. And towards the end we'll have a couple more nice stories, shall we?

But first, darling, let me tell you about one or two good things that are happening in the Wendyhouse. They've been a long time coming, but I'm glad to say that Prim has got two new rooms almost ready for us to see. Do you remember me saying that he would gather all the baby stories from all the issues of Prim's Petticoat Pansies and put them together in a new baby room for our darling little babified sissies and diaper lovers. Well that will be happening any day now: the new Baby Nancy Nursery.

Another new room in the Wendyhouse will be the Lacy Lingerie Boudoir, by popular demand. Girls have been asking me to show their photos of their lovely feminine bodies dressed in their succulent lingerie, so how could I refuse? Prim is getting it ready, with a gallery each for the lovelies who want to show off their precious frillies. Just like the Rose Room shows us the styles that make our girls beautiful Ladies (or sissies or baby girls), so the Lacy Lingerie Room will show how seductively awesome they look in their feminine undies. If you want to be in there, honey, you need to send me some of your photos: and panty bulges are okay, rather than naked cocks. We are girls and we are dressed, first and foremost, even though that might just be in skimpy suspender belts, panties and bras.

So there's plenty to look forward to in the next few days. Looking further forward, do you remember Walt Wisconsin Part 7, which never came into the Wendyhouse? Well it will go into the Hannah Room on March 1st. I think you'll like it.

Prim's next new production will be Prim's Petticoat Pansies#34, a 'SISSY COCK-SUCK SPECIAL'. It won't be in the Wendyhouse for 6 months yet, in September, but it can be purchased from early March onwards for 15.00 USD.

Shortly after that will come the next Prim and Prissy collection of forced feminization stories: Feminized In Frillies volume 2. Unlike the others, it won't go into the Wendyhouse archive - it is for purchase only, again at 15.00 USD. It should be ready in mid-to-late March.

But all this is in the future, hon. What about now, as you read my 27th Newsletter with me? I think we'd better start reading, don't you? And enjoying all the photos from the girls? Let's start with some more photos from the fabulous Donna E Mobile, and then the special letter this time that earns a free month of membership: the Star Letter.

A loving kiss from

Aunt Frocks xxx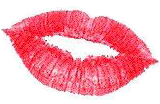 ---

Darling, what do you think of these extra special photos created by Donna E Mobley? A sissy-girl artist, would you believe?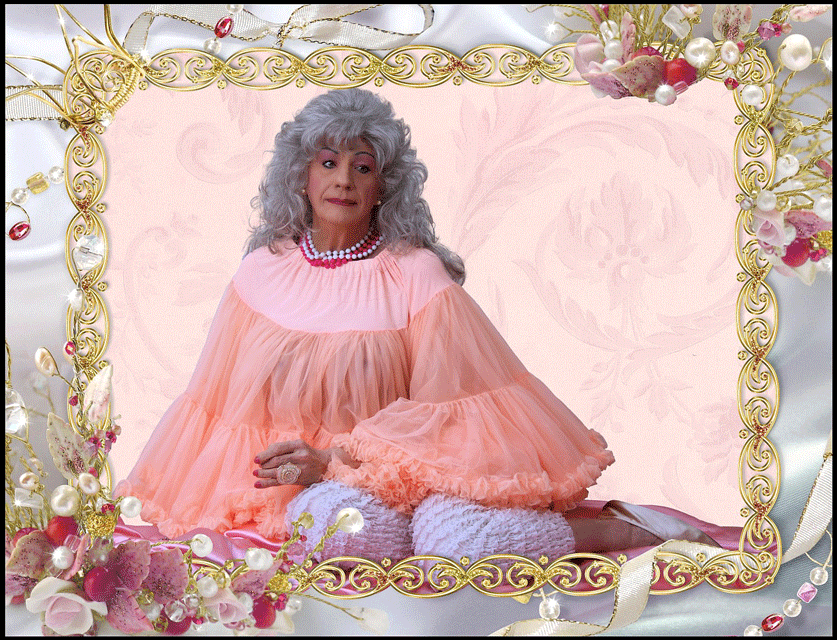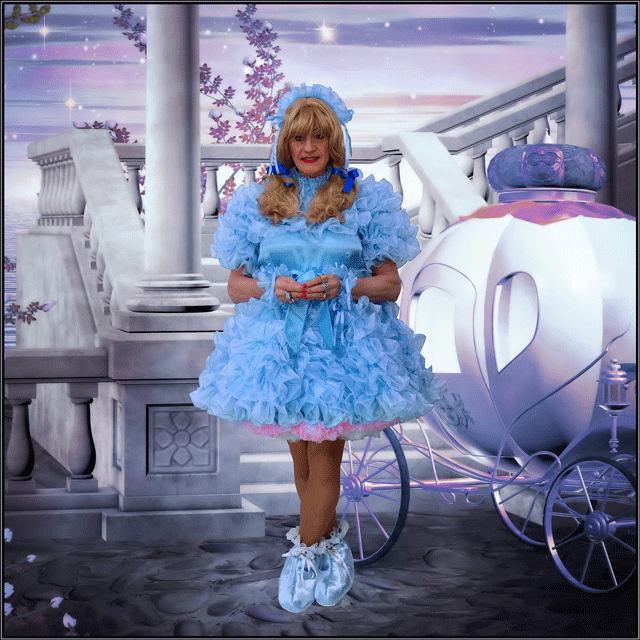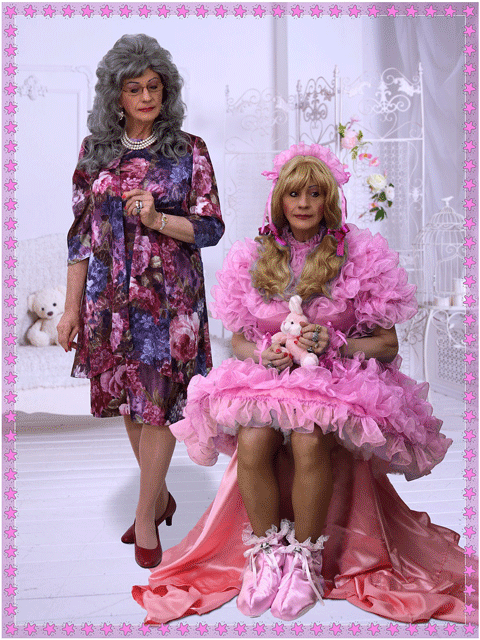 One thing I am certain of while gazing at these photos: Donna is enjoying her dresses with oodles of girlish pleasure. How nice of her to create her artwork for us.


---



*** STAR LETTER ***

My New Nightdress and Robe



Hi Mommy!

Oh Mommy! I am very excited to show You what a good sissy I will be! This will tickle me pink soooooo good Mommy!

Mommy, whenever I get near anything pink, silky sheer and poofy, I get so excited! I just can't help it Mommy, I just love how it slips slides and tickles. And the pinker and poofier it gets, the more excited I get...and sissy cummies are squirting everywhere!

Mommy, I know it's naughty to squirt into, and all over pink pretties. And everybody knows a properly tickled, teased and frustrated sissy, is more submissive and obedient. And the eagerness to please, is second to none, right? It's just wonderful for everybody.

Add sweet feminine laughter and giggling, and knee buckling humiliation - ooooooh Mommy!!!

So I had a sissy peignoir made, that does all of that Mommy!!! Well - everything but allowing me to make myself squirt. Hope so anyway Mommy - will know by Christmas! I'm hoping it will only make me wanna jack off really bad. That's such a nice feeling Mommy.

Anyway the robe and gown are extra long, and each has 4 layers of pink sparkle orgasma. Trimmed with over 200 inches of prissy pink ruffles, and has a 6 layer underskirt.

The front encloses entirely from top to bottom, with those tiny little metal hook and loop fasteners, set 1 inch apart.

And look at those mitts Mommy!!! They attach to the sleeves with those hook and loop thingy's too. Oh Mommy!! I won't be able to get out of it, or do anything with those mitts!! And it's self tickling and teasing!! I have a sissy pink skirt, with 4 layers of sheer nylon tricot for extra tickliness too.

Next, I want a babydoll nightie so poofy, that it tumbles over my head when I lay down. I'll need fluffy mitts and a leash for that.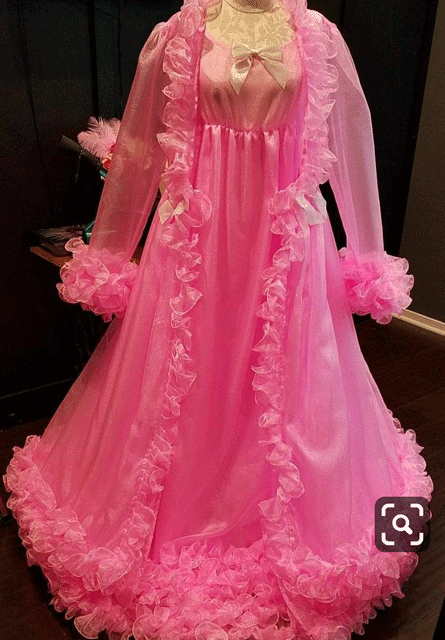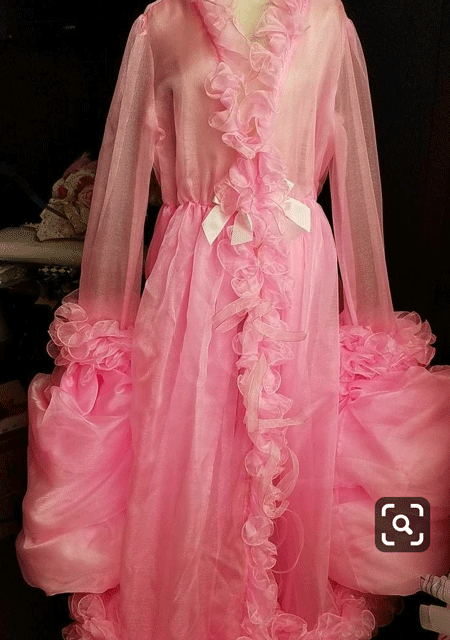 My darling sissy - if only I knew your name but I'll bet it's so girly - I was thrilled to find your mail in my inbox: you are such a girly sissy at heart. I can just FEEL your urges to be dressed up in such a gorgeous confection of sissy preciousness.

Wowee, sweetheart, the nightdress you had made for yourself is soooooo oooozingly feminine. All those soft ruffles in delicate pink 'orgasma', lol. Darling, that is an awesome new dress fabric, reserved only for items of female apparel that bring out a sissy's spurts of deliciously surrendered juice. Could it be 'organza'? No, dear, like you say, it's been made in orgasma. We can all agree.

One detail Prim really likes is those fabulous mitts that encase your hands so helplessly. Mmmm, darling, you must be dressed up in ultra girly pink frills and there is nothing you can do about it. Perfect! You are a sissy prisoner in pink.

And guess what, darling. Your letter has been chosen as my STAR LETTER this time. Well done sweetie. I hope you enjoy your time in the Wendyhouse with me and all the other girls.

Let me hug you close to me in your lovely nightie and peignoir in pink orgasma!

Love from

Aunt Frocks xxx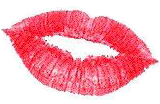 ---

Prim loves the fashions tg girls wear: he says there is no end to the wonderfully feminine variations that our sisters like to dress themselves in. He simply had to get in touch with Sally-tranz and ask her if we could share her photos with you. Can you blame him?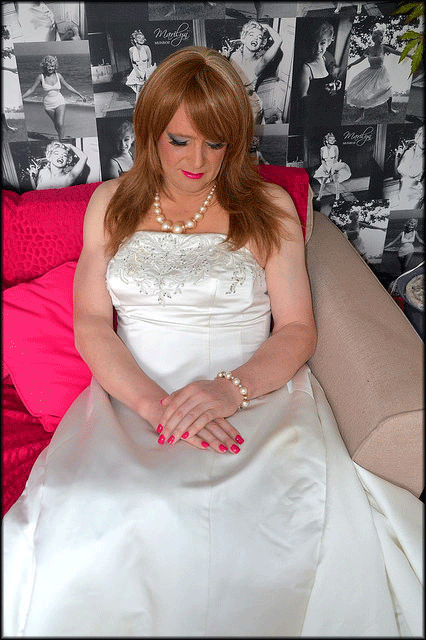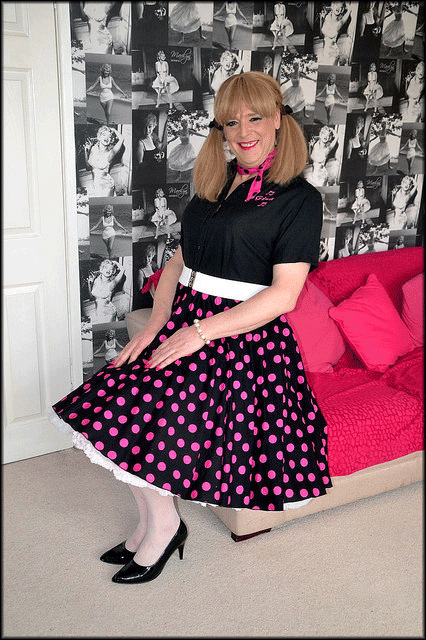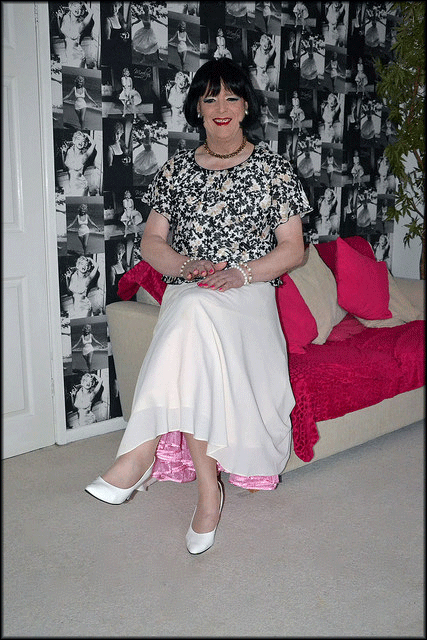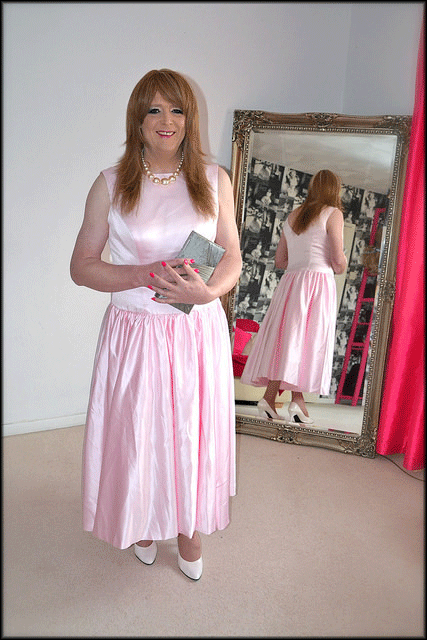 Thank you Sally: you are perfectly feminine. And BTW I love your Marilyn wallpaper.


---

Letter 2 - Lovely Ladies' lingerie

What do you think?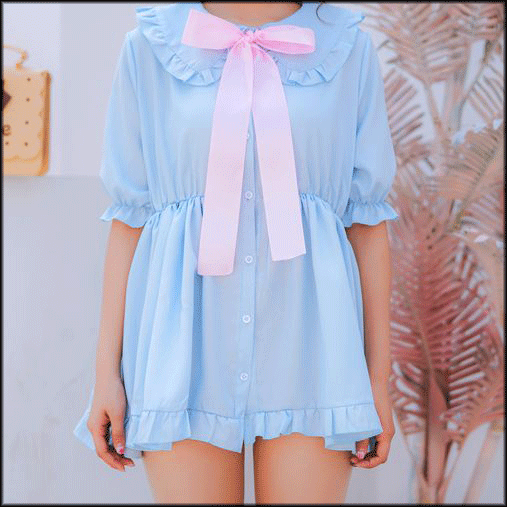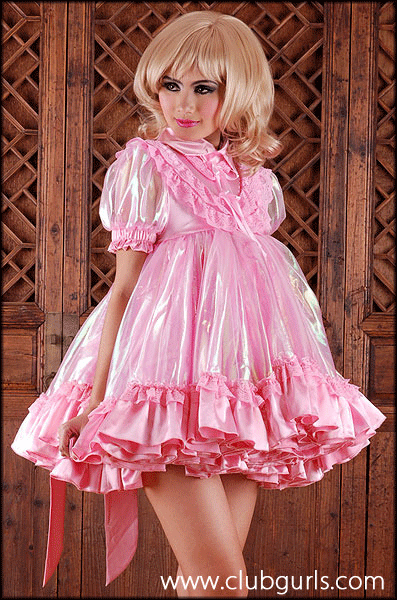 what a dream this would be to wear for some adoring (tut-tutting) ladies like Prim writes about...! ( what is the difference between drawings by Prissy and Prim...?)

Thank you for your offer of a warm hug into your silk blouse, well- accepted...!

Sissy Suzanne

Sissy Suzanne sent us this link to her You Tube videos showing her lovely panties:



Sissy Suzanne's Panty Drawer


Dear Sissy Suzanne,

How nice to get a piccy from you again dear. Mmm, see through skirts are certainly a nice thing for sending sissies out in. They can get so embarrassed about their panties, can't they? And a PINK see-thru: how sweet and sissy. I've added another dress too that I would like to see my sissies wearing while they are reading my Newsletter or browsing the Wendyhouse.

The difference between Prim and Prissy pictures? Well, I suppose you get to know what to look for. I have to say, they come from the same spirit of humiliating feminization, forced on these weak little softies by strong, heartless women. I think the best thing is for me to send you a Prissy picture and a Prim picture. See if you can say for sure which is which.

Cuddles, sweetie,

Aunt Frocks xxx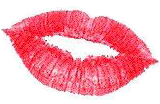 Well darling, Prim or Prissy?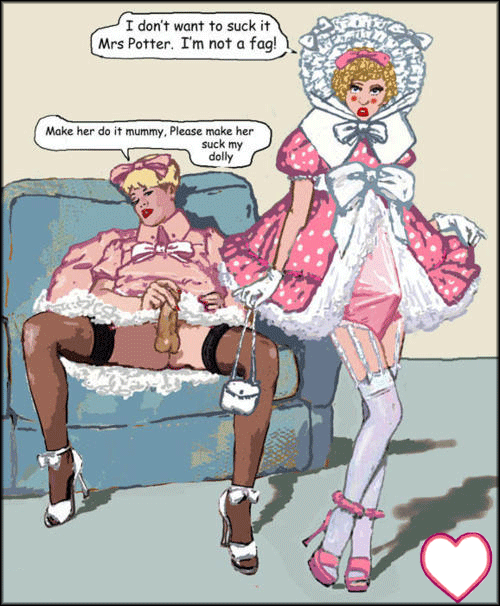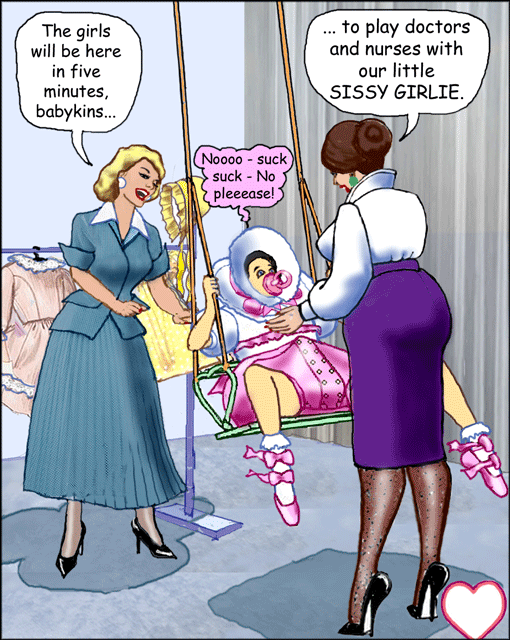 But dear Aunt Frocks, I love showing my frilly panties, the more girlish the better! I love the idea of having to lift my skirts and show them to ladies, just like in Prim's stories!

and yes, we need strong but understanding ladies like you to guide us into ever more feminine realms.

And we deserve ridicule and possibly punishment for our transgressions of wearing (sometimes even stealing) ladies' underwear, and shapewear, the most intimate clothing of a woman!

Oh, so hopelessly in love with all these "intimates" and feeling so frilly, soft, girly and yes, sissy! Pink, baby blue, all pastels - it's not really fair that only girls get to wear such pretty things.

I would love to talk to you on the phone sometime: would that be a possibility?

Warm greetings to Prim / Prissy: her drawings are so evocative of our feelings!

Ever so glad to correspond with you,

Sissy Suzanne

(I'm sorry to say it is not possible to talk on the phone, no matter how much we would like to: we have to rest content with emails, but darling, I simply love girls to 'talk to me' in my inbox.)


---

Remember that Lacy Lingerie Boudoir I was telling you about at the top of my letter? These girls are modelling just the sort of styles that will make it delicious for everyone to pop into the Wendyhouse and see them. The more girls who send in their photos, the nicer it will be.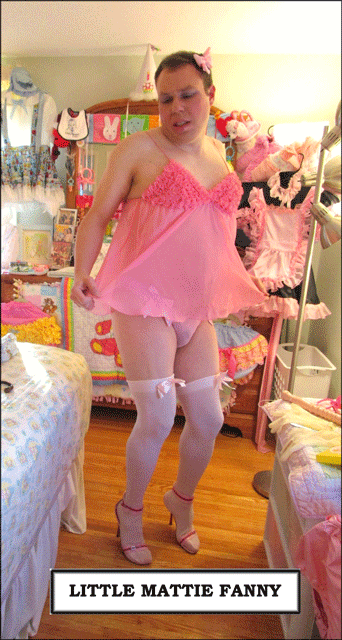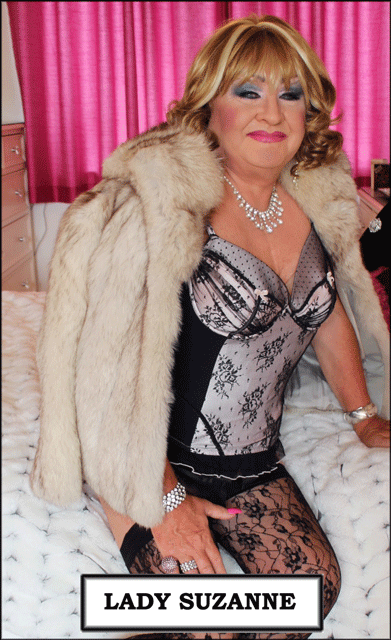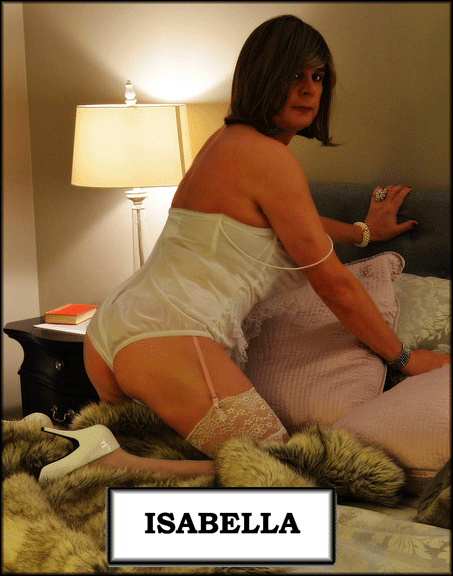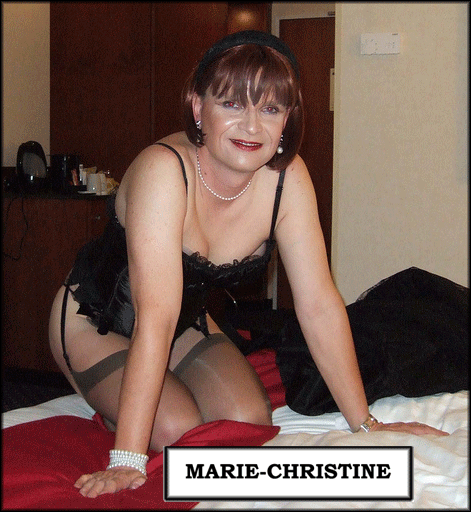 It takes soft and delicate lingerie to bring out how smooth and tempting to the touch a girl's flesh can be, as well, of course, as sending their own pulses racing in such feminine delights. Prim and I do hope you will have some nice lingerie photos taken of yourself, darling, so that you can send them to me for our new lingerie boudoir.


---

Letter 3 - Deedee Fullskirt wants to share her photos

Prim, I would be honored to be included in the newsletter. Please select any of my pictures that are on Flickr or Petticoat Pond. I am a "pinup" on that site and many of the pics were taken when I was a bit smaller and younger.

Like most CD's I enjoy the comments I get on my pictures and videos. Most are positive and it does make me feel more accepted.

Let me know if there is anything else you need.

Hugs, Deedee



Deedee's space in Pettipond


Dear Deedee,

I was thrilled to get your reply. What a delight it will be for girls in the Wendyhouse to see your photos - I'm sure they will all be familiar with your gorgeous dresses and petticoats and you just ooze girly thrills.

That's splendid that Aunt Frocks can choose from your photostream - such an Aladdin's cave of fashion sweetness. I didn't know you had a space in Pettipond - she will want to go and see for herself. But Deedee, there is another possible way in which you can add to the pleasure of Wendyhouse members: you could have your own gallery in the Rose Room, where a growing number of girls show their fashions to us all. That means 6 of your fave photos, and preferably with a little text about your feminine side. The best thing for me to do is to send you access codes so that you can enter the Wendyhouse and see the Rose Room yourself to help you decide.

Go to the website at www.primspetticoatwendyhouse.com

Follow links to Login, then Login here for the Wendyhouse:

When asked for Authorization enter these codes:

Username: ************

Passcode: **********

They are case sensitive so enter them with care. And it's our pleasure for you to be a guest member for a month.

So if the Rose Room calls out to you, darling, send me a little text profile to go with your photos. My aunt will choose for you, unless you send her your own choice of pictures. Mail to her direct at

auntfrocks@mail.com

Warm hugs, Deedee,

Prim x

Here is Deedee wearing two of her sumptuous dresses filled out with her lovely petticoats.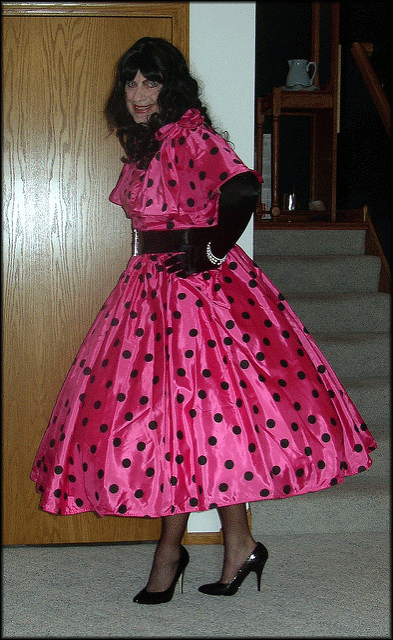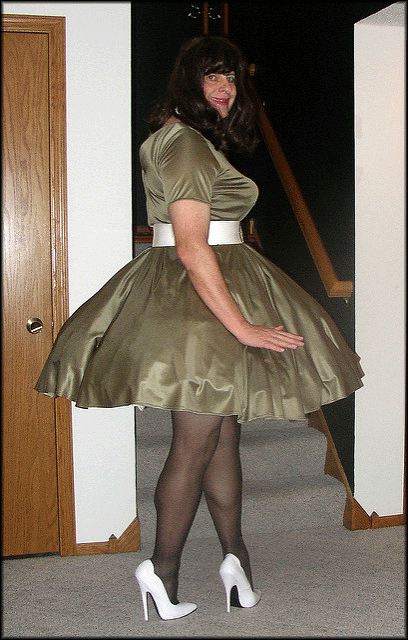 ---



Letter 4 - I Want to Dance

I'm 23 years old and I want to be dressed as a girl to get forced feminization. To dress up like a girl in lacy panties, pantyhose and heels. Then to be trained to act and move like a girl and my biggest fantasy is to be dressed as a ballerina in tutu, tiara, makeup, everything and taught how to dance for my mistress as a swan ballerina. I would be spanked as punishment for every mistake I make till I learn. I have never tried chastity but I'm willing to.



My dear ballerina Miki.

I know many girls would love to dance in a pretty pink leotard with sparkling sequins and jewels and delicate swan's feathers across their shoulders like wings. You know how you want to be dressed from your waist down: so sweetly and all in pink. The nice thing for ballerinas is they move so gracefully: so your hands will turn so softly on limp wrists and with dainty femininity, and your pantyhose legs will be so shapely and delicate.

I would love to see you dancing, Sweetheart, and feeling so girly in your pretty ruffled panties.

Thank you for telling me.

Aunt Frocks x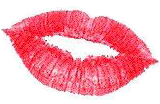 ---

I want to show you more photos of Amber, to share how deeply she adores wearing her gorgeous skirts.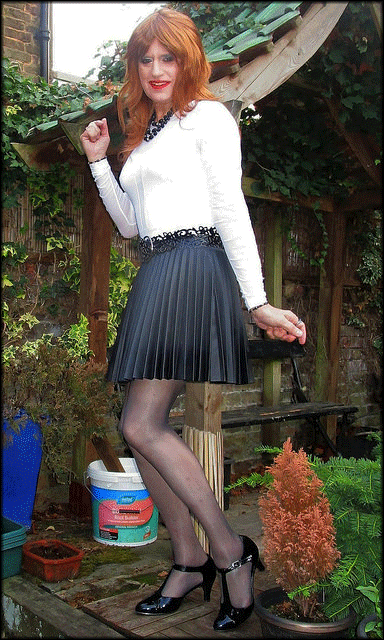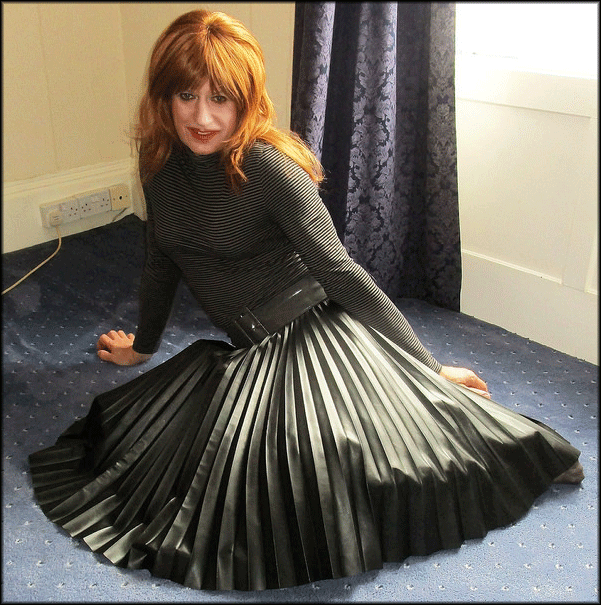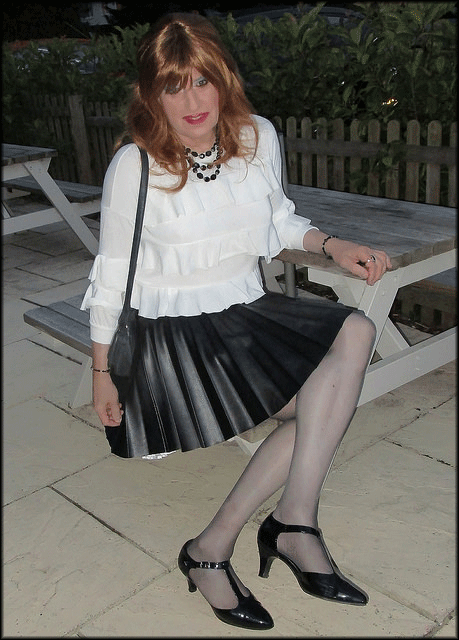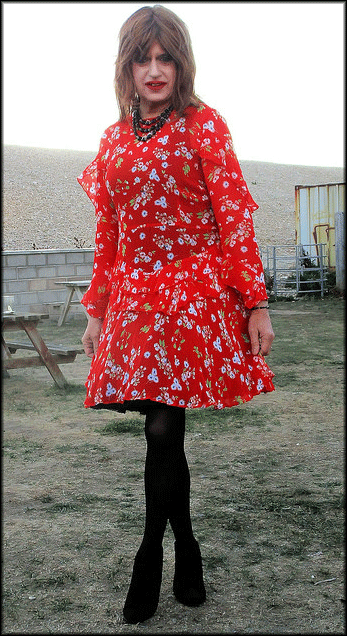 Isn't she feminine? Just like our four new February Roses.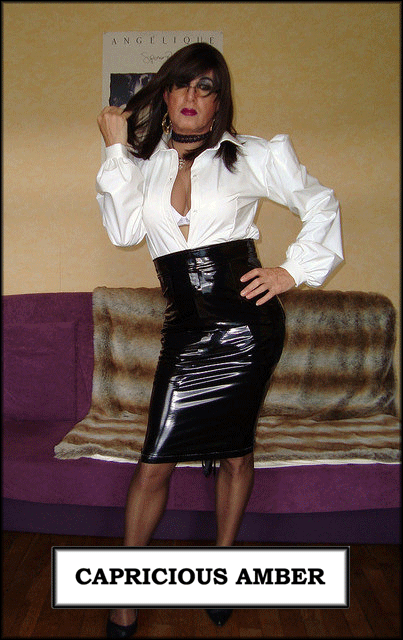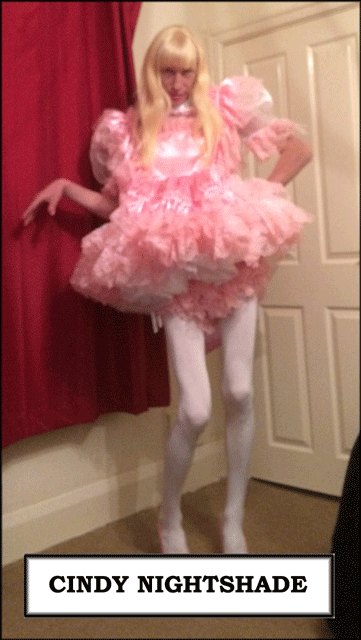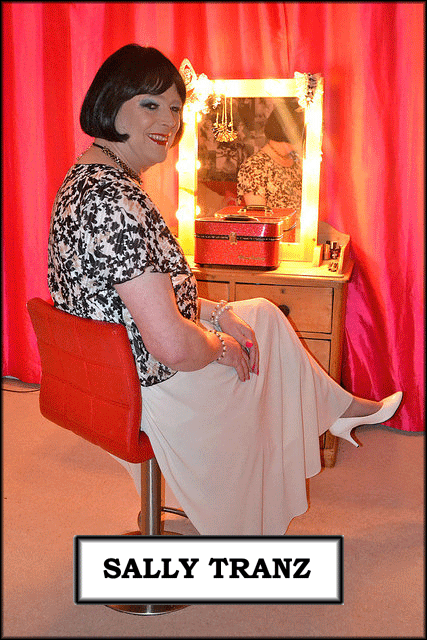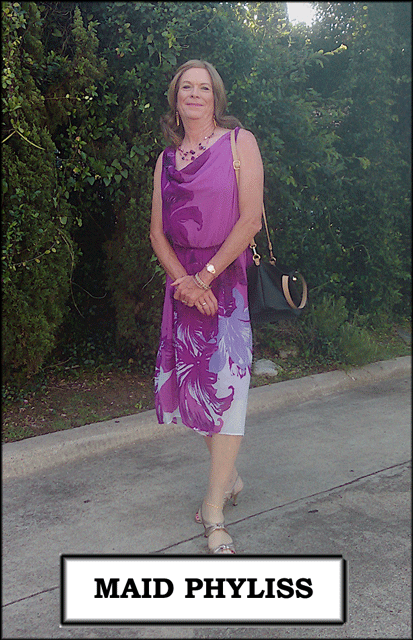 What a feast of girly grace and glamour. Are you in the Rose Room yet, darling? You can send me six or seven photos, or mail me to ask about it. You need to be a member of the Wendyhouse to see all the girls who share the Rose Room.


---

Letter 5 - Marie-Christine in her Lingerie Pictures

My dear aunty Frocks,

I just read your July newsletter and saw that you like to enable a new room, the "Lacy Lingerie boudoir". Well, I guess that is a great idea and maybe I can send you some of my pictures as well to be shown there. I went through my picture collection and selected a few ones from myself in lingerie, knowing that you would show them in a delightful way. You can chose which ones you like best.

I just send you the links to the pictures so if you like you can use the descriptions from there too.

I hope you enjoy watching my pictures and selecting your favourite ones for your new room.

My best wishes to your lovely Prim,

Love, Marie-Christine

Dear Marie Christine,

It's always a pleasure to hear from you, and when you send me more photos of yourself I am blessed twice over. My goodness, darling, you look lovely in your lingerie. It looks so expensive! You have helped me nicely to get our new room, the Lacy Lingerie Boudoir, started. When more girls send me their photos we can build a nice collection of deliciously sexy girls for us to sit and watch. Those sweet panty bulges are so cute, and since we know that pantied clitties are feeling rosy and frilly, we know how feminine they must be. Your photos are so tasteful, and that is why I like them so much darling.

You are such a sweet girl.

Aunt Frocks xxx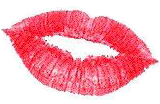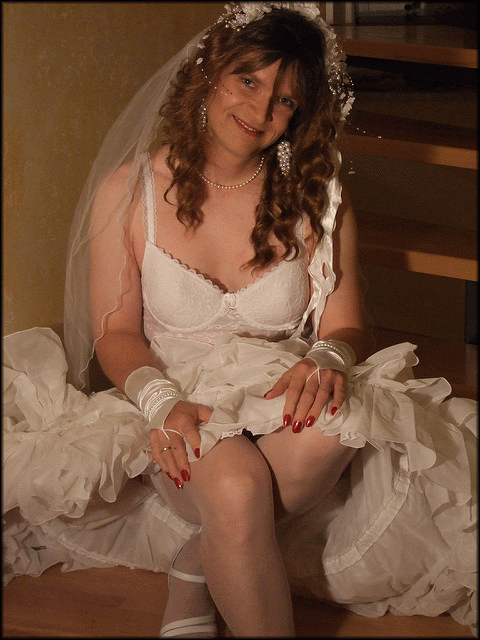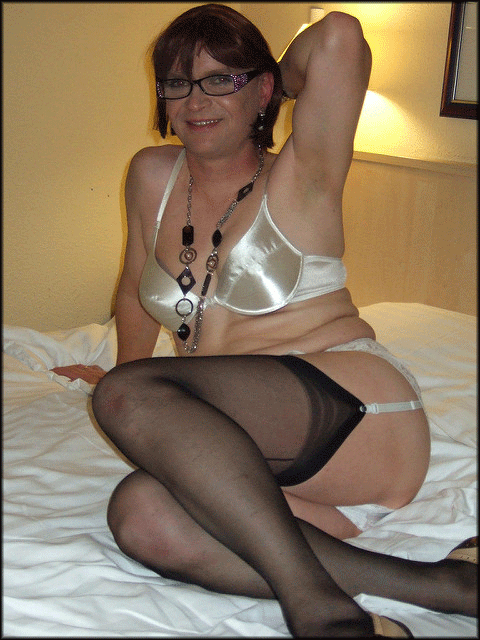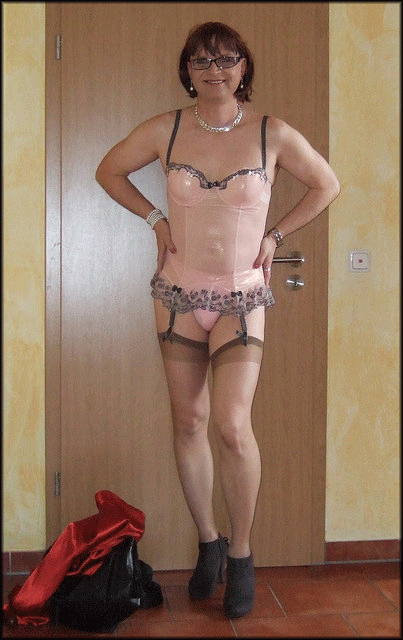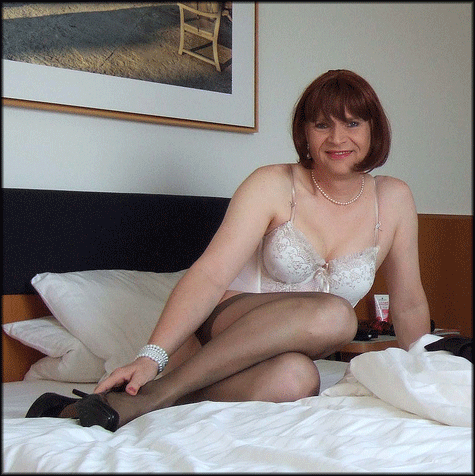 Some girls are blessed, aren't they, in how cute they look in their lovely lingerie.


---

Letter 6 - From Madame Suzanne - lingerie photos

My dear Auntie Frocks

How are you?

It seems so long since I correspond with you. I continue to love the Wendyhouse and was interested in your new Lingerie room I would love to contribute some pictures wearing my Lingerie that my maids specially like to see wearing so they can adore me. Some of them are only Flickr page but I have had to restrict some viewing to be a bit discreet for personal reasons. Some are also on my TVCHiix page.

I have also not forgotten that I must perhaps suggest again to Prim to start story about a high class lady such as I who loves furs and wants to fur feminise her nephew. Oooh the idea rouses me already.

Attached is a sample which I could contribute to your new lingerie room or is this too racy!!

ever your regards

Suzanne

Madame Suzanne

High Class Fur Lover

Hello my darling, it's always nice to hear from you.

Prim tells me you wrote to me without getting a reply from me. Darling, I would be mortified if I had done such a thing, especially with you being such a caring follower of the Wendyhouse. But Madame Suzanne, I loved your photo, which you send again today. It is just what I would like for my Newsletter and for the new lingerie room. I looked back and found I wrote to you about it on 18 August.

As a guide to lingerie photos, I think the key thing is good taste. So I'm not interested in showing off a male genital, for example. The focus of interest is you in your lingerie. That's not to say that a penis can't ever be seen, but within reason, and panty bulges are certainly acceptable, although there again there could be tasteless examples which are beyond limits. The lingerie photo you have sent me is just right and you look divine, my pet. Your maids must be in ecstasy.

Prim knows about your wish for a commanding lady in furs. He says he will bring that motif into his work from time to time, just for you.

Take care, darling, and enjoy the Wendyhouse.

Love,

Aunt Frocks xxx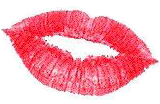 And here is Madame Suzanne in her precious lingerie and one of her slinky fur jackets. She is right that Prim needs to write more stories where superior women sashay in their most expensive furs. The picture on the right is from Prim's story The Society of Matrons, chapter 2, which you can read at the end of my Newsletter. The other 6 chapters are in the Molly Room inside the Wendyhouse, telling how Lilian Trapp humiliates her son-in-law Pussyboot at the gathering of the Society, where she is joined by her friend Muriel Vandersilk with her feeble grandson Giles.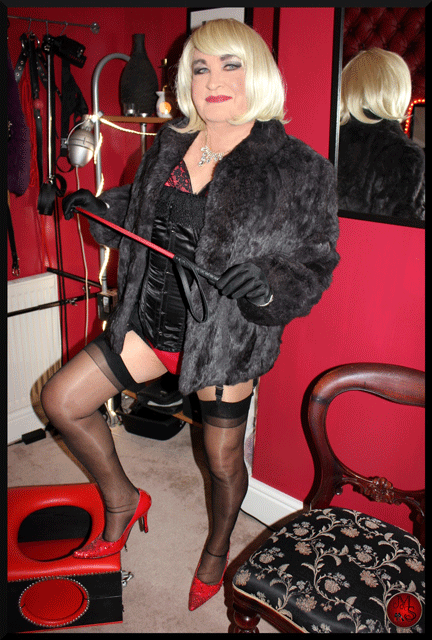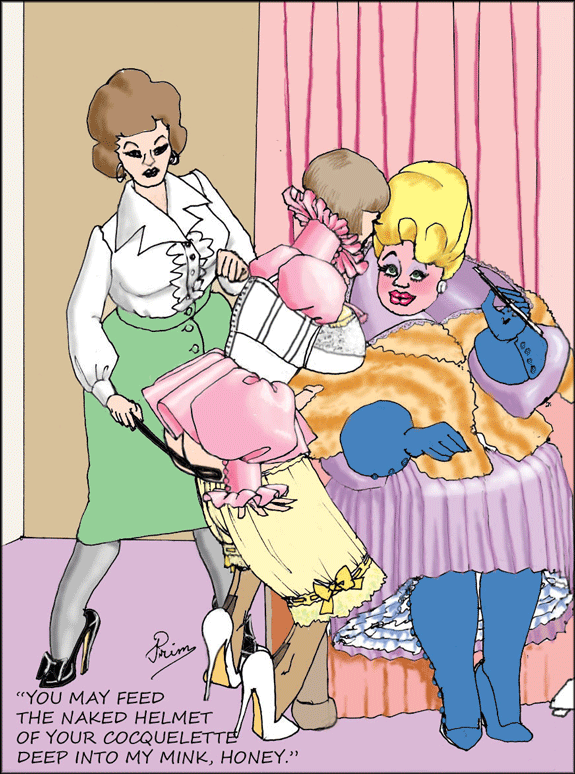 ---

Letter 7 - Dolly Cindy curtseys for us

Hello Auntie

Here is a little video of me being a little dolly.

As you can see I do the sweetest curtsey.

I love being a Dolly so much and only wish that I could stay in my pretty dresses everyday and go out in them taking my pink pram and my little baby dolly.

I do have my nails done every month and they are mostly pink with some glitter on them.

Lots of love.

Yours Dolly Cindy

Xxxx

Here is Cindy Nightshade, obviously born to be dressed in lots of frills.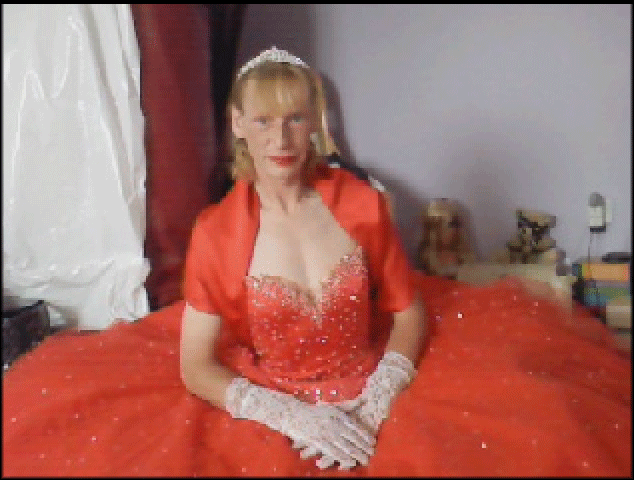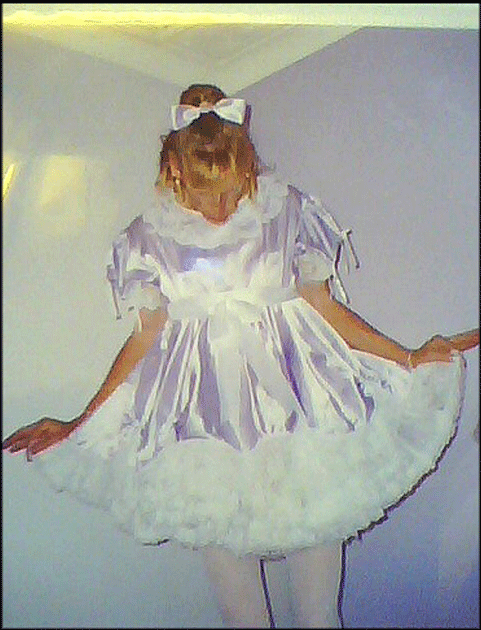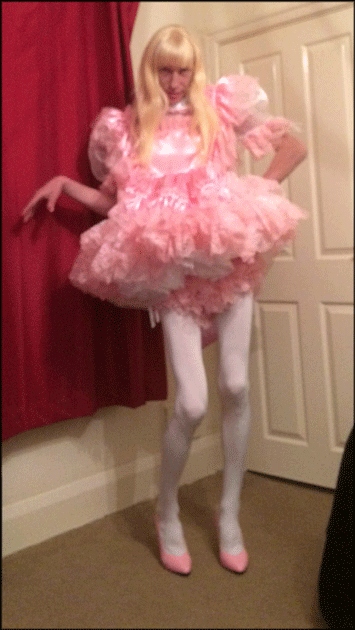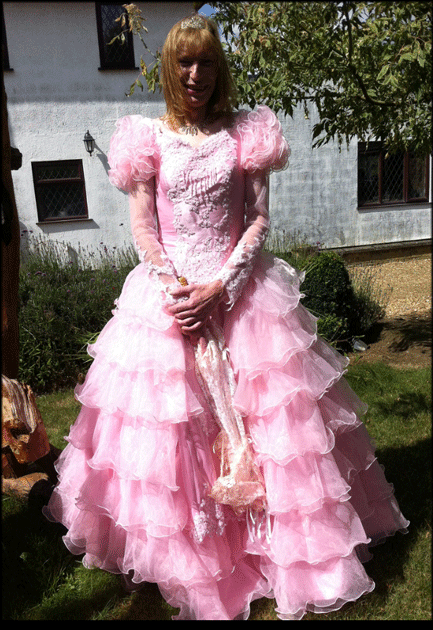 Darling Dolly Cindy

I have only now come to your mail, with its simply divine video. Oh My Gosh, Dolly Cindy, your are so SWEET in your pink dress in ultra feminine satin and ruffled organza. Your pouffy skirts, and your to-die-for sleeves! You must feel so girly all the time you're wearing it. No wonder you curtsey so very sweetly (a little bit rushed if anything, my dear).

But darling, I tried everything I could to upload your video but my software couldn't manage to enter it in that format. What a huge pity because you deserve everyone to see you being so utterly girly, don't you agree? But we can still see photos of you wearing your lovely little girl dresses. You must feel ever so sweet.

A very warm hug and a big kiss from your Auntie Frocks xxx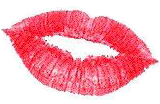 ---

A warm welcome too to another new girl in the Wendyhouse. This is Capricious Amber from Brittany in the west of France.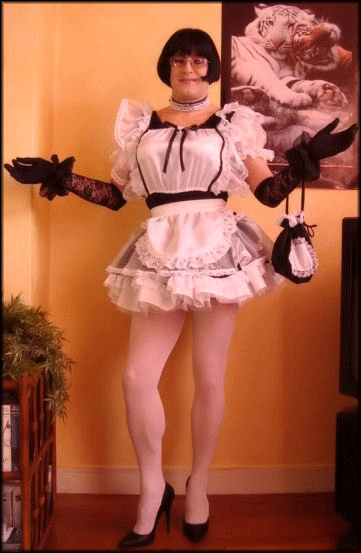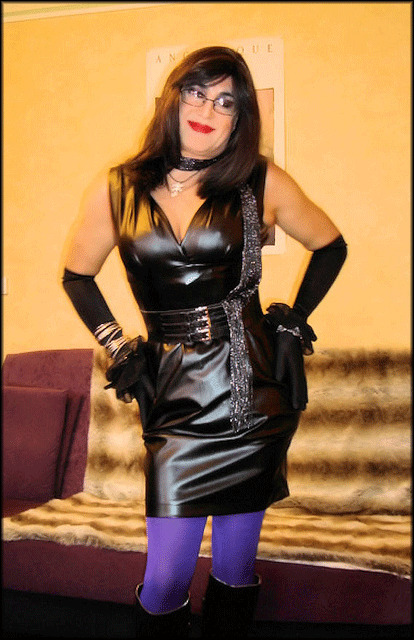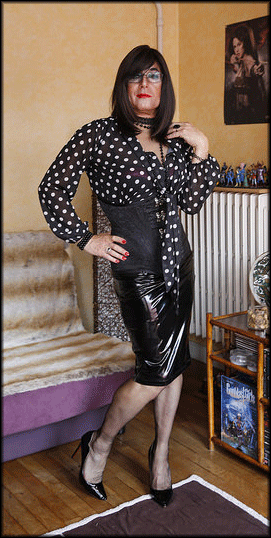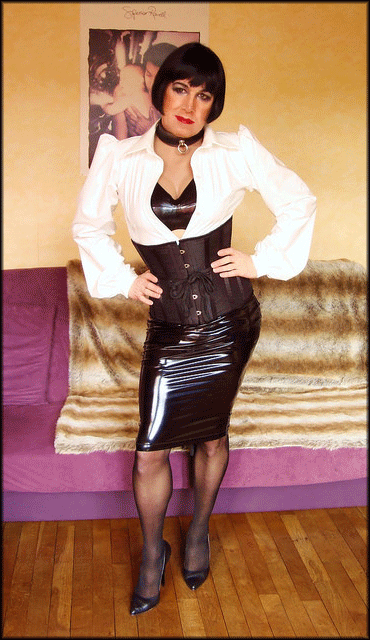 Isn't she a classy, sassy dame? You can see more of Amber in the Rose Room.


---

It's time I showed you Prim's story, pet, or rather, two of them. The first is the start of the Society of Matrons and tells how weak young men are dressed and humiliated remorselessy by dominant older females.



Prim's story - The Society of Matrons



And here's another Prim story. This one is not in the Wendyhouse: it features in the archive of Aunt Helga's site at Petticoat Discipline Quarterly.



Prim story - Introduced at Sissy Kissy



You can find a new Prim story and pic in Petticoat Discipline Quarterly for February, called The Most Feminine Panties. Go here:



petticoated.com


and scroll down to "Prim's article"

Another nice link you may not have followed yet is our Primonline account in Pinterest: Pay a visit here and check out our fashion and sissy boards (you may need to login or you will see only the tip of the iceberg, lol):



Prim at Pinterest


Just let me remind you that Walt Wisconsin Part 7 will go into the Hannah Room in the Wendyhouse on March 1st to join parts 1-6, and Prims' Petticoat Pansies #34 will be available for purchase a couple of weeks later. It will go into the Wendyhouse after six months, in September.

We've reached the end of my letter now, Sweetness. Please never forget that we must be grateful to the girls who write to me. They put my Newsletter together and draw out my loving replies. That is what we all enjoy and of course they give us an extra thrill when they send us their photos too. Here is the gorgeous Deedee Lassen to finish off my Newsletter in breath-taking, glamorous style.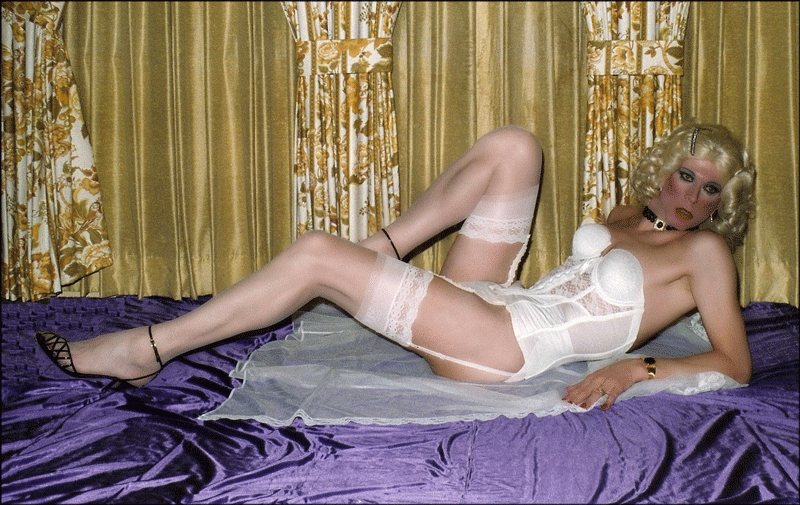 Deedee has been in my Newsletter before and if you want to see more of her, here is how to get to her photostream in Flickr but you will need to login:



Sissyminx Deedee on Flickr



Are you going to write to me, darling? And send me some of your fave photos? We all hope so. Of course i will be looking forward to you joining me again so that we can read my next Newsletter together.

Til then, all my lovewith hugs and kisses.

Your Aunt Frocks xxx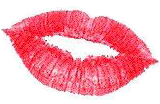 BACK