Mmm, there are some juicy dreams in there darling, which I know you would like to wear. There are more links to online Sissy stores in my Newsletter No. 23 in the Emma Room.
---
Letter 6 - Should I join the Wendyhouse?
Hi
I am obviously thinking about it, but have a few concerns.
First of all I have some elements of the fetish that your site seeks to serve, but there are also elements of the fetish that irritate me, and I mean irritate me to the extent of ruining it, not just something I can put up with to get the other bits.
My fetish revolves around being forced to be a baby girl, by a dominant, powerful female or females, and then undergo all the embarrassment that entails - being nappy changed, bottle fed, paraded, dressed, undressed, bathed, etc - treated like a baby, especially in public.
I cannot stand any sexual element to it, so "cumming in your nappy", mention of erections, blowjobs, handjobs etc. completely ruin it for me. I also cannot stand willing victims, the victim has to be forced for it to work, and that even applies to the kind of "you are secretly loving this, aren't you" kind of thing. I am also not so keen on the focus on pooping on some ABDL sites. I mean I think it would be ok if it resulted in a public nappy change, but not as an end in itself.
Anyway, with all this information, do you consider that it would be worth my while joining. I do not have to like everything, just enough.
Regards
Iain
Dear Iain,

I must apologise for not noticing your mail until now - it was hiding in a very full inbox. Please understand.

Now, your liking for sissy babies who are forced into babyhood by determined women. Darling, that is what the Petticoat Wendyhouse is all about. Very occasionally Prim includes baby cummies - because some readers like that - very rarely pooies. It's not often that babykins feels happy and contented. If you bear in mind that there are more than 500 Prim stories in the Wendyhouse, all of them available to members because your membership means you are in the whole archive, and maybe one story in three is a baby story, that's quite a lot of sissy emotional feeling. Many of the other stories involve similar themes, all on cross-dressing and nearly all involving anguished submission to strong women or girls.

I think you should give it a try, because you won't be disappointed. There probably isn't another website that gives adult babies as much fantasy humiliation as Prim's Petticoat Wendyhouse.

I hope you'll join me soon.

Love,

Aunt Frocks x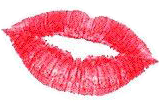 ---

Sometimes you come across a girl who wears her outfits with such panache and verve that you sit back and ask yourself: tg or gg? Well that's the case with Laurie Ann. Take a look at her pictures and tell me you are not impressed.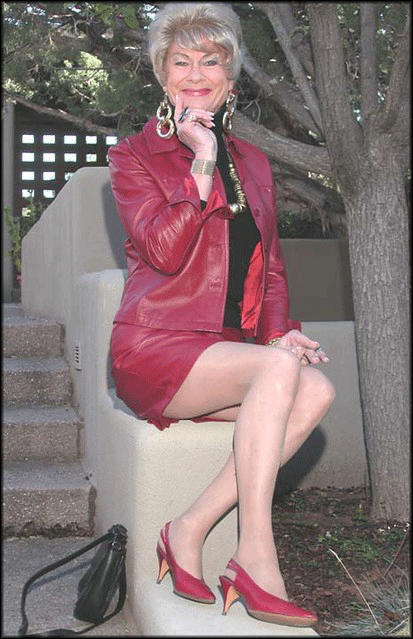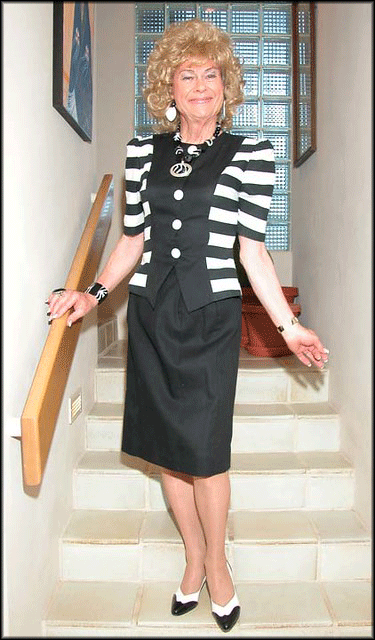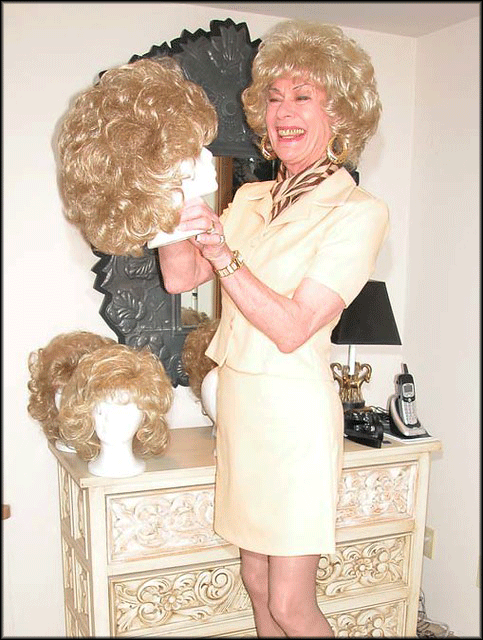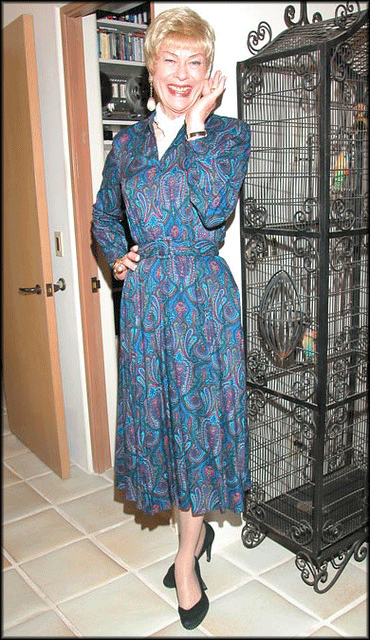 Isn't she a dream? Any day soon Laurie Ann will be joining the girls in the Rose Room: I think you'll agree that is where she belongs. If you want to see more of her delicious dresses and costumes, go here to see her Flickr accunt:
Laurie Ann's Flickr photostream
Letter 7 - I like wearing risque short mini skirts
Dear Aunt Frocks,
I've been dressing ever since I used to wear my sister's stuff, most of all her minis. She used to wear micro skirts, just a few inches long. I love wearing pantyhose and I want to show off my legs, at least to myself in front of my mirror, so the shorter my skirt the better. A little glimpse of my panties is ideal.
I wish Prim would write a story about a young man found stealing micro skirts from a store: he has to wear one, with pantyhose and white panties underneath, with a white blouse, and do a day's work in the store, serving teenage girls who want to buy very short skirts. He's great at drawing prissy sissy dresses with all ruffles, but he never seems to dress his sissies in ordinary short skirts.
Just a special request.
I love the Wendyhouse. Thanks for all the toons and stories.
Monica-Jayne xox
Hello my sweet.

It must be frustrating for you as a member of Prim's Petticoat Wendyhouse when you have a particular fetish dream and Prim never brings it in. I do sympathise, Monica-Jayne: let Aunt Frocks hug you into my blouse and give you a warm, Auntiful cuddle.

There's a special sweetness about skirts for cross-dressers, isn't there. Some girls love the caress of wide skirts on oceans of petticoats, some like the constriction of long narrow skirts, and some, like yourself, love the sexy look and feel of mini and micro skirts: they are so very femmy. If you were here with me now, darling, I would dress you in my pantyhose and one or two of my own skirts, to give you that nice feeling of being feminized and mothered at the same time. And of course I would caress the sweet point showing at the front at the top of your legs.

I've shown your mail to Primmy and he says he will try and bring minis into his work as soon as he can. There's something for you to look forward to. Meanwhile here are some of those very girly short skirts being modelled for you to enjoy.

Love and hugs,

Aunt Frocks x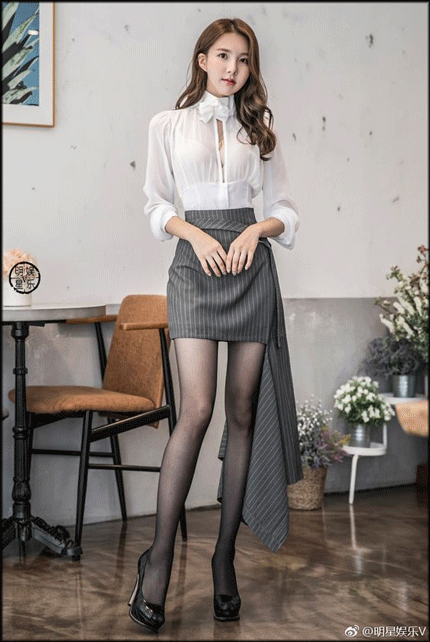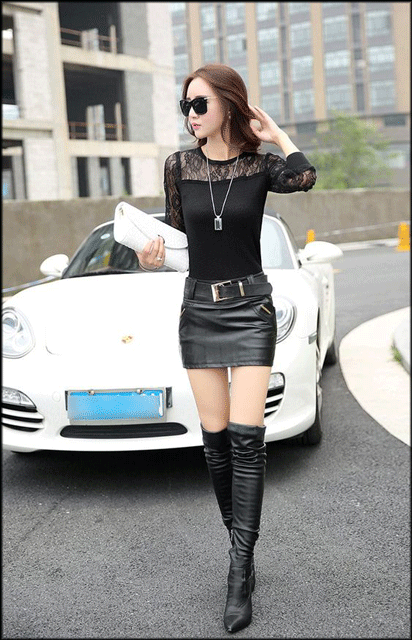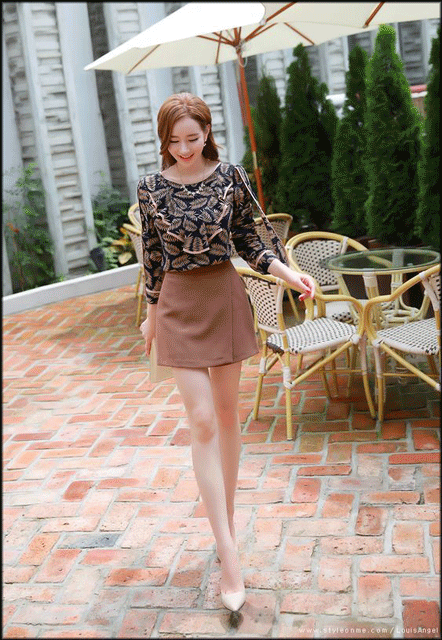 Letter 8 - Little Mattie Fanny's photo day with Mommy Ellen
Dearest Auntie ,
I do hope all is well with you and Prim and I am so very sorry that I've been out of touch for so many months (since August of last year?) Anyway I have dearly missed interacting with my special aunt who has a rather distinct understanding of my sissy baby needs.
I did of course subscribe for the Prim / Prissy 'FEMINIZED IN FRILLIES' special which caused me to make countless involuntary spurties in my diapers. I assure you that I did not touch my little peenie; it just helplessly squirted on its own! Seeing so much sissy cream all at once was simply too much for me; it really is to sissies as blood in the water is to sharks.
I eagerly await the release of the new 'SISSY COCK-SUCK' special, as thanks to your and Prim's guidance, my oral fixation to nurse on dummies, frothy milk bottle teats, and the maternal nipples of voluptuous breasts has grown to now include an intense craving to bob on smooth sissy penises as well.
Anyway, I fear it may be too late to make your next newsletter, but if not I wanted to share a few piccies from a wonderful weekend visit made to Le Femme Charm School last October (http://xdressnj.com/sissies.php) 'Mommy Ellen' made me over and regressed me as her 3 year old baby girl, after which she commenced with an extensive photo-shoot to document the occasion. You will find that the resulting photos are a bit different from my usual fare. In particular, Mommy prefers her sissy-babies to look 'happy' and for them to smile for the camera. This was new for me because (as you and Primmy both know) I'm typically seen pouting and/or looking surprised and ashamed while I wallow in the misery of enforced petticoat punishment. Full album is below although I included 3 direct image links which I think you may agree would tie in quite nicely with the SISSY COCK-SUCK special.
Very tight hugs & baby kissies,
Mattie (aka Little Fanny Mattie) xoxo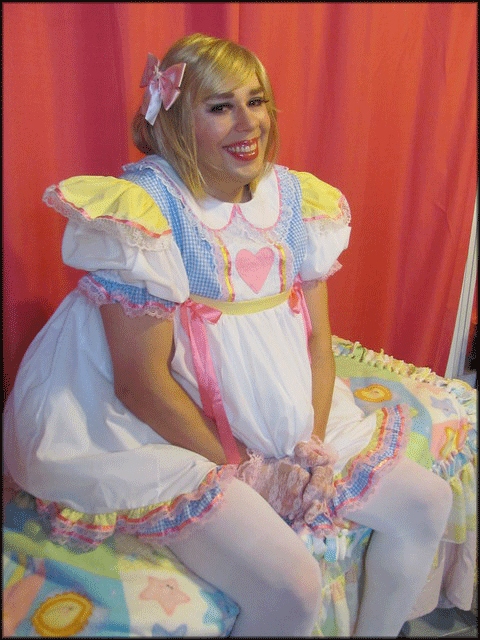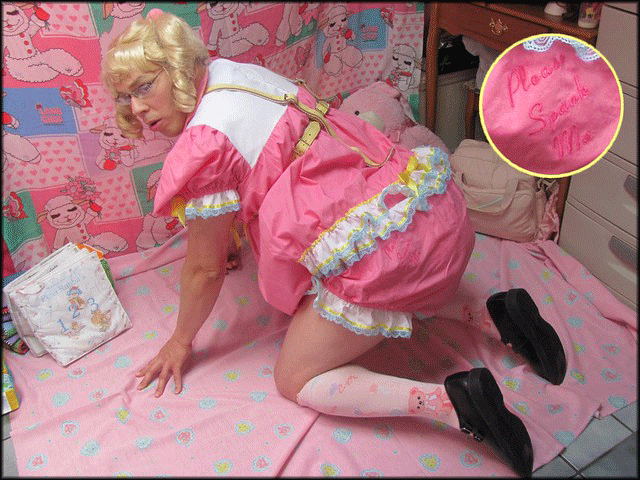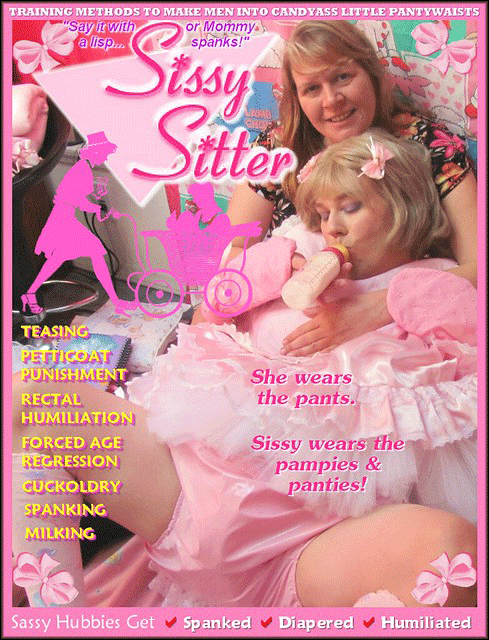 Hello Mattie my little Babykins.


WHAT a lovely package you have sent me here: a respectful letter, oodles of gorgeous photos from your day with Mommy Ellen, and your pdf version of such a special day at her charm school. You have put so much work into it, and I would imagine that Mommy Ellen will be delighted with the window-view of her excellent services that you have set up for her. But you are like that, aren't you, Little Mattie: so generous with your time when you can see that it would help someone else. You did the same for us here at the Wendyhouse when you introduced Prim and me to Fetlife. A special kissy-kiss-kiss for such a cute and good baby girlie.
Wow sweetie: your photos are sooooooooo inspiring for baby girls. Yes they are a bit different from your usual ones, in a nice way. Super quality of course, which future visitors to Le Femme Charm School will be pleased to see. I liked the way they were different: almost a cheeky little girl smile, simple dresses - there's a lot to be said for them: so much more like real little girls, which is what I think you want to be. I've never been keen on piggy noses for sissies so I prefer to miss them out. I'm not really sure of their message. My fave pics are the ones where you are wearing your pink satin dress: it looks so special and girly. Perhaps best of all is the "Sissy Sitter" magazine cover pic: it captures that cute Mistress-Sissybaby relationship: a knowing and patient adult with a ridiculously feminized sissy: it's a perfect page.
I hope you liked the Sissy Cock-Suck special issue of Prim's Petticoat Pansies, darling. So you are now a 'bonnet-bobbing' sucking sissy-slut, are you? Well, well, well. And we all thought Little Mattie Fanny just wanted to play with his dollies in their buggy while he was wearing some embarrassingly pretty dresses.
I hope you will also enjoy Feminized in Frillies Volume 2 which will be coming soon, hopefully before the end of May. More Prissy piccies, and each one filled out with a Prim story.
Sit across my skirt, sweetikins, for Auntie to plant a long and loving kiss on her smiling baby girl.
Aunt Frocks x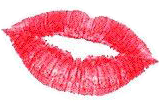 Mattie has made a brilliant report on his day with Mommy Ellen. You can read it here and see him going through his baby paces - or maybe baby wriggles and wiggles more be more appropriate?
Little Mattie Fanny's First Visit with Mommy Ellen
Wasn't that exciting from Little Mattie! Would you like to know more about Mommy Ellen, darling? There are a few links in Mattie's report for youo to follow up to find out more about Mommy Ellen and Aunt Joelle. But now it's time for us to enjoy two nice stories from inside the Wendyhouse, starting with this one that goes with a Prissy pic. It is in Prim's Petticoat Pansies #17 in the Wendyhouse
Highheels-for-Boys
And now for a Prim story, also from PPP#17 in the Jessica Room.
Lesley's New Breasts
What a wonderful dream, isn't it darling, to find such feminizing changes happening in your ex-male body. Finally, to finish my Newsletter this time, here is someone who doesn't need much changing at all to be utterly feminine: it's Debbie, who has graced my Newsletters several times, I'm happy to say.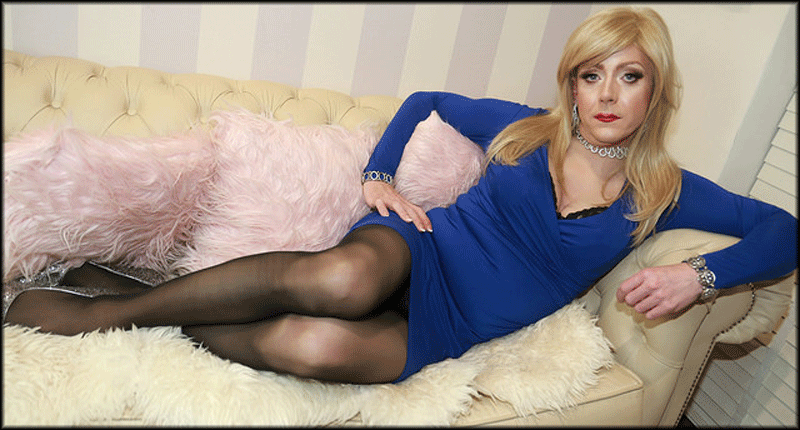 Look out, then, for Prim's publications coming in June and July: Walt Wisconsin Part 8 and Prim's Petticoat Pansies #35,
the special SISSY-SCHOOL issue
. They are both bound to appeal to those feminization desires you hold close to your heart.
You can saunter through my Newsletter again with me if you like, hon, or you may prefer to come with me into the Wendyhouse. Hold my hand and we'll carry on being feminine together.
Love and cuddles, my darling,
from your Aunt Frocks xxx