Have You Ever Been So Hard Boys?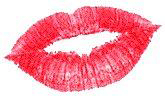 &nbsp Monica Fairchilde and Linda Slimmington had both been members of Mothers For Sissification for over a year, but it was only recently that they met and got to know each other at an information day for the expanding sister group, Mothers for Sissy Sweethearts.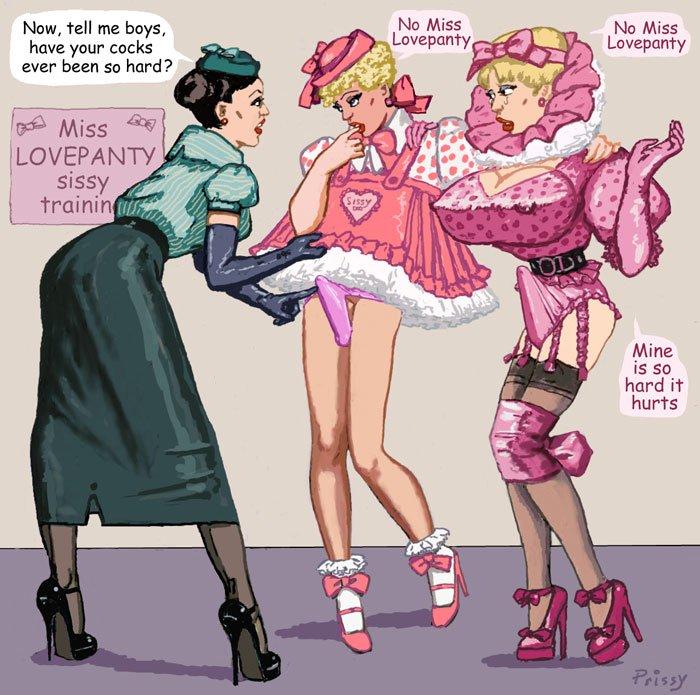 "Darnley is a dear boy who likes me to put him into my nylon nightdresses. I swear he would make a lovely girl if he was thoroughly sissified but I haven't taken the trouble to keep dressing him and overcoming those silly tantrums when he claims he is really a boy." Monica lifted her shoulders in her pink sundress and exhaled a long sigh of despair. Frustrated at herself, really. Surely she was depriving the apple of her eye of so much feminine fulfilment by not dressing him continuously in the prettiest of things.
Linda Slimmington gave a slow shake of the head. "Honey, I am all sympathy. Why, my own darling, Rodney, is almost certainly a girl in a boy's body. I could see how pronounced his breasts were - and how sensitive his nipples are - so I had him medically checked a few weeks ago and the doctor was quite open about it to Rodney and myself: his hormone balance is towards fully feminine, and that is in spite of his boy's gemitals, said the doctor, and he should be dressed as a girl and leading a girl's life. His penis always reacts to my skirts and blouses when I spread them out on the bed in front of him, and he used to love me to do a little dress-up session with him to give him a girlish thrill. But the doctor gave him an awful fright with that hormone news. The result is he won't let me put any of my clothes on him, in case they serve to develop this feminine side of him.
The tears broke from Linda's eyes and she wept bitterly, as if stabbed through the heart by her own inability to provide her son with the sexual fulfilment he needed. Monica shuffled along the corner seat until she was beside her friend and took her head on her shoulder, passing her a copious supply of tissues. "Luckily we are in the right place to seek help with our little darlings," she said, feeling bitterly upset herself. "We need to ask the staff of MSS what we should do. I feel sure they have met unortunate mothers like ourselves before.

The mothers were indeed in the right place, and they did the right thing. Matron Anderson listened to the distressing story of both women and recommended the help of a Miss Lovepanty, a sweetheart specialist who does lessons for lovey-doveys. Within 24 hours, this good lady had rung both mothers, and put it to them that she could treat both boys together, and wheedle out of them what their natures really and truly demanded. A full day double appointment was made for the boys, both of whom were 19 years old, and they were delivered by their mothers and left to the professional expertise of Miss Lovepanty.
Both boys were ever so nervous when Mrs Lovepanty undressed them down to their skin, until they stood opposite each other completely naked. Gosh, they never imagined that another boy could be look so delicate, so pink and so soft. And to Darnley, Rodney was so exceptionally bust-ful.
"What pretty boys you are," declared Miss Lovepanty, arranging them so that they faced each other, standing three feet apart. "You both have such lovely, soft chins, your eyes are bright and perfectly adorable, and you have soft, delicate necks that girls would be envious of." She threaded a silk ribbon into the back of Darnley's hair, and on top of his head she fitted a cute girlish hat in pink felt with a silk ribbon that drooped fetchingly over his temple, highlighting the seductive sweetness of his eyes.
&nbsp "Your complexions are rich in feminine appeal, boys," she added, putting a hair ribbon in the front of Rodney's hair too, "and they need to have that soft girlishness brought out by pretty accessories." Instead of a hat, she chose a silk and chiffon neck frill, which she fastened at the back of Rodney's neck and fussed it out into a full shape to frame his lovely features.
"What do you think of Rodney's silky legs, Darnley my sweet? He suits these coffee stockings so well, don't you think?"
&nbsp Darnley was slow to reply. His heart was pumping so fast at the sight of this sissy in a neck frill with such lovely breasts... and now he was having stockings clipped onto his garter straps of ruched silk.
"Have you lost your tongue, sweetheart? Or are you speechless at how attractive his legs are?" She swept her fingers down the soft curves of Darnley's legs, swishing across the nylon, until she reached his feet, where she slipped a dainty, pink high heeled shoe onto each foot, fastening the liquid leather ribbons into dainty bows in front of each ankle. Rodney's penis lengthened as he watched.
Then it was his turn. He wanted to be put into stockings like Darnley's, but when Miss Lovepanty put him into little girlish ankle socks, his opposite partner let out a little squeal of excitement, and again when he saw Rodney's pink high heels being slotted onto his feet.
&nbsp Their mistress turned to one side of her dressing room to sort out nice blouses for her boys, and left the two of them looking at each other in their hair ribbons, ruffled collar, stockings and shoes. Their naked bodies seemed to be so attracted to each other. Both boys glowed with desire in their penises, and their anuses felt a warm, eager longing. Miss Lovepanty dressed Rodney first in his blouse of dusky pink satin spotted with damsons, which clung to his breasts and which she belted in vinyl to accentuate his girlish waist and hips.
"Oh I love your breasts!" gasped his partner, the words bursting out uncontrollably. "I want to fondle your nipples with my fingers and make you feel like a girl."
The boy's words alarmed Rodney. This was a boy talking to him. A lovely boy, a boy in a pretty pair of socks and lovely hair ribbons, but... he couldn't handle it, and turned to run away... to get out of Miss Lovepanty's dressing room and...
"Come here, my boy. You need to be sissified and you must stay with sissy Darnley so that you can both become more and more feminine together." As she spoke, she wrapped a wide length of pink satin round the boy's knees and fastened it into a secure bow to prevent any further ideas of running away. She turned her attentions immediately to Darnley, dropping three ruffled petticoats over his head and arranging them prettily around his hips.
She followed that up with presenting Darnley with a lovely, puff sleeved blouse in white silk with pink polka dots, making the boy sag with effeminate weakness at the knees. She followed it with a little pleated gymslip in pink satin, with a darling sissy heart on the breast. It brought an ecstatic "Ohhhhhhh!" from Rodney as he watched Darnley whimpering with girlishness in his blouse and gymslip. The boys were dribbling from their lips and pressing their knees together as they minced on the spot.
"What you need, my darling boys, is to fall in love with each other when you are wearing lovely girls' panties. Would you like that?"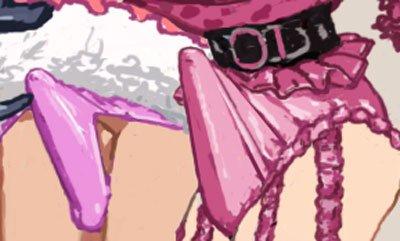 Rodney's heart missed a few beats. What a delicious idea... but he couldn't possibly say yes, could he? To see Darnley in panties, covering such a lovely penis, would be... ohhhh, he couldn't imagine anything more lovely!
"Oh yes please, Miss Lovepanty!" cried Darnley, presenting himself to her for her to dress him in one of the pairs of lovely, pink rayon panties that she was collecting from the table. "Please put me into panties for Rodney."
Rodney watched, as Miss Lovepanty drew the pair of panties up his darling partner's bare legs and hooked them over the tall rod of his erection. They barely covered his genitals, and they made him irresistible. "Please dress me in panties too, Miss Lovepanty," he cried. "I want to be lovely and very girly... for Darnley."
Darnley had never felt so attracted to another sissy in his life. He drew closer to him, and stood next to Miss Lovepanty as she drew the panties up his stockings... and stretched them upwards, over his rampant, lustful penis. The boys were so excited. They wanted each other... and Miss Lovepanty knew that all she had to do was stand to one side, so that her sissies could slide into each other's blouses, so that their pantied penises could meet in blissful sweetness. Ohhhh, their kisses were so sweet, and it was only a short time before their panties were wet with sissy precum, ready for their really humiliating lovemaking.


***