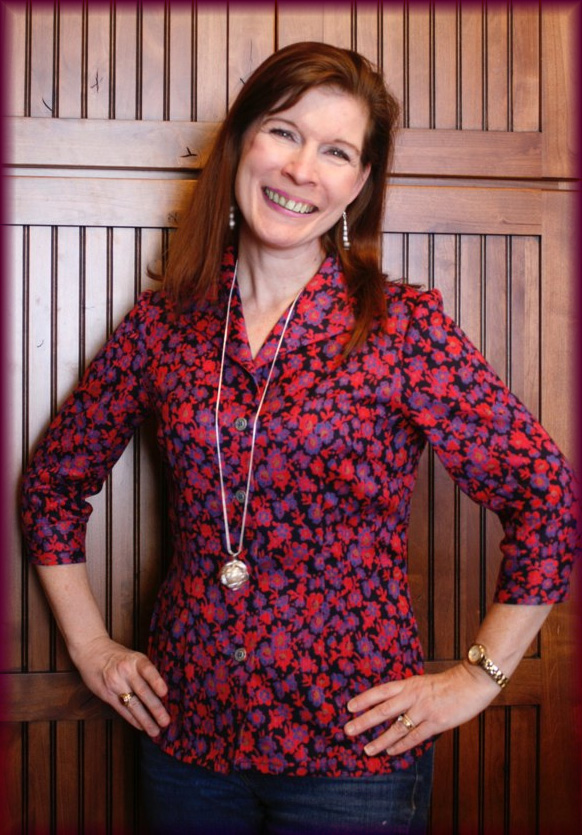 Welcome, my darling, to my 35th Newsletter in June 2021. The first thing to say is I hope you are well in this dangerous time, and that all your loved ones are safe and healthy too. Please take care.

If you're reading my Newsletter with me today I can be sure that you are a feminine sweetheart through and through. Prim and I are catering for transgendered females of all kinds, and that includes both forced feminization and eager feminization. The bond that unites us all is the desire to be feminine.

You'll be delighted to know that we have eight new girls in the Rose Room. Beautiful girls who are a credit to their own dedication and genius for making their dreams of femininity come true. If you are a member of the Petticoat Wendyhouse you will be able to visit the Rose Room and see how well they fit in with all our fabulous Roses.

And we have three new Lovelies in the Lacy Lingerie Room. I'm grateful to these girls for showing us how adorable they look in their feminine underwear.

Cuddle close to me in my lap darling as we read the letters and enjoy the warm feelings and thoughts of the girls who have written to me. But first let me tell you two bits of news I think you'll like.

FIRST: Prim is already working on Prim's Petticoat Pansies #39 which will be a DEEP HUMILIATION special. With luck it could be ready in June, otherwise it will be out in early July.

SECOND: We are thrilled to announce that Prissy's iconic sissification work which he published over the years in his PRISSY'S SISSIES website will soon appear here at Prim's Petticoat Wendyhouse. Each of his original issues will be available to order. We'll have more details for you soon.

That's something to look out for, but we don't have to wait to enjoy my Newsletter, so hold my hand, pet, and let's get started.

Hugs from Aunt Frocks xxx


---

Wow! Look at how we start! We have two gorgeous girls this time with the lovely name of April and here is the first.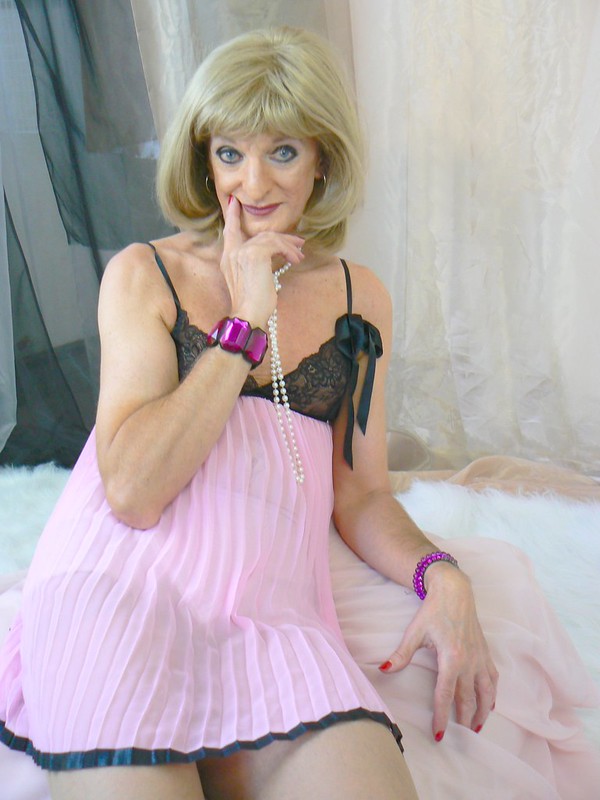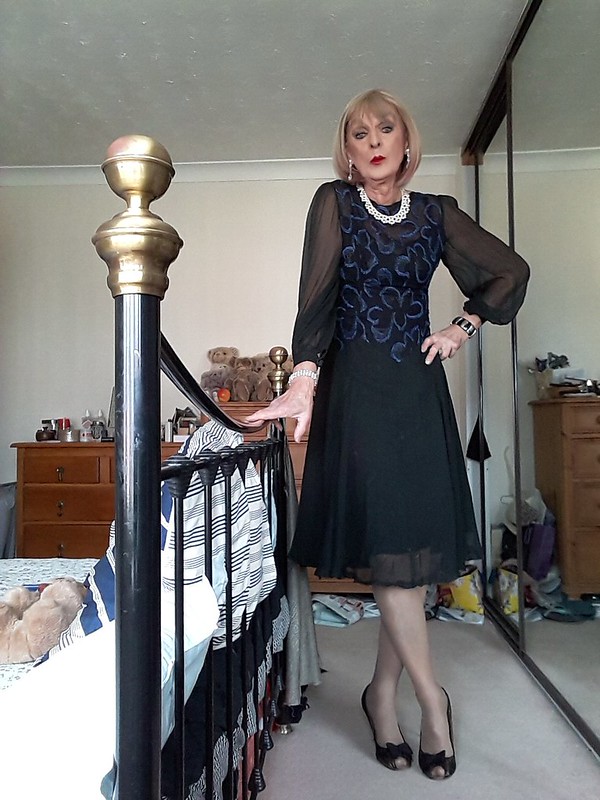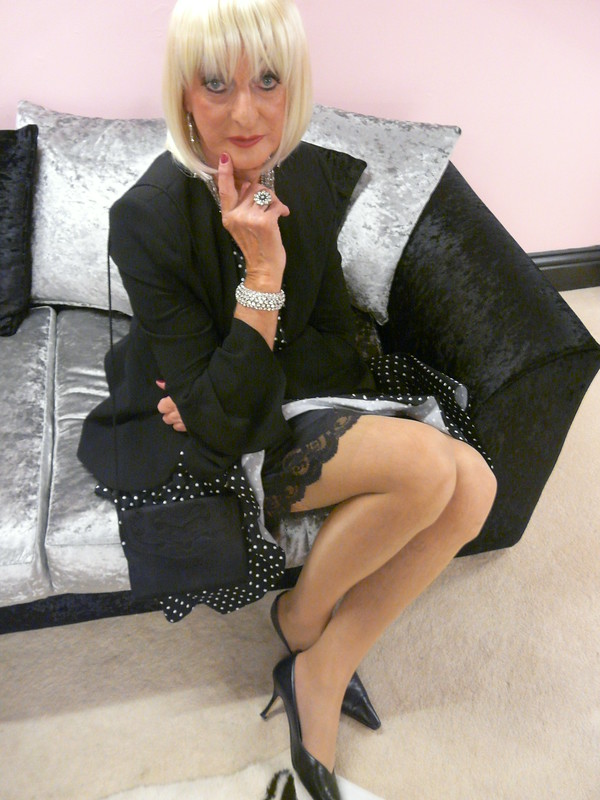 Isn't she divine? Visit her on Flickr here and enjoy seeing her in her fabulous range of styles:
April on Flickr
---
Letter 1 - Sissy-on-sissy sex
Dear Prim,
Your latest two editions of Prim's Petticoat Pansies have been better even than usual. But let me say that one of the best improvements has been sissies fucking sissies. Let's have a lot more of this pretty please. Don't get me wrong. Everything in each edition gets me stiff, but when sissies kiss and cuddle and get their clits up each other's pussies, that's when I explode.
Great work. Jessie xox
Dear Jessie,

Thank you for your kind words about my work in Prim's Petticoat Pansies. I can understand your feelings about more 'straight sex' between sissy girls. Shall we call it lesbian sex? Thank you for writing. It's only when readers write to me and tell me what turns them on that I get guided into the right channels.

So more sissy-on-sissy sex it will be.

Warm hugs from Prim x


---

Let me show you Lucy, who is now in the Rose Room and the Lacy Lingerie Room too.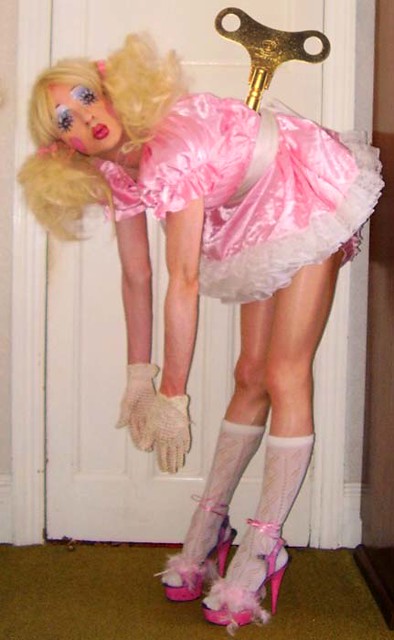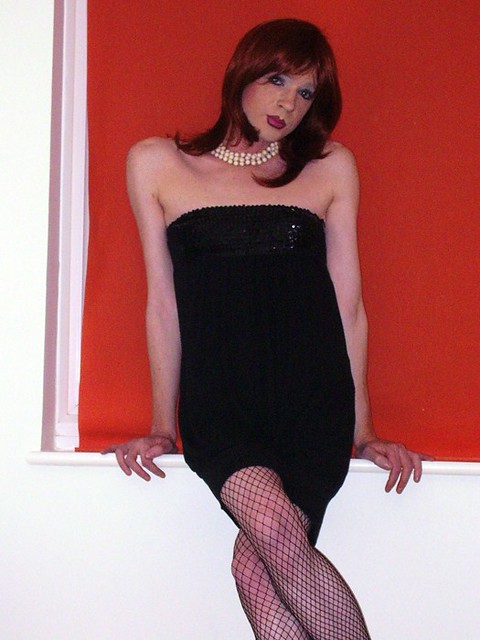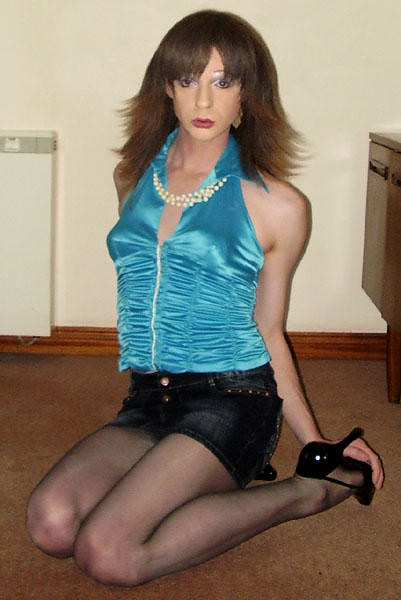 Doesn't she SHOW us how much she is enjoying being feminine? Take a look at her Flickr account here and you'll see what I mean.
Lucy on Flickr
---
Letter 2: Little Annie is enjoying PPP#38
Susan:
Prims Petticoat Pansies #38 is delightful. Yesterday evening I read Annie the letter section. She was so thrilled to see her pictures and photos. We chatted about what reaction she would get from other sissies and sissy-lovers. She absolutely adores people seeing what a pretty little girl sissy she is. Mommy caressed her cute little clitty. Baby was cooing for pleasure. Then a bubble bath, diapered and a cute baby dress. Then I read her a story, and gave her a binky and turned on her baby mobile. The sweet lullabies give her sweet little girl dreams.
What you said about sissies that they are not males any longer, nor are they females, reminded me of a chat I had with sissy Annie years ago. She told me she wanted to have SRS so she could have a real vagina. I explained to her that there was no point to that because it is very expensive AND that she would never have the right lady parts to become pregnant. Then the discussion turned to her cute little clitty. I began to gently caress it through her silky panties. Non-verbal communication. She understands that she would never give up that pleasure and the root of her sissiness.
She is also crying more recently. It's infantilization. Mummy nurtures and comforts her when she cries. A hug and a kiss. Holding her closely to my bosom. Then I feed her a baby bottle of warm milk followed by some baby food. I talk to her as one would talk to a baby. Simple and short words. I taught her some baby talk. When she uses those words I give her a sweet. It's just basic reinforcement of what mommy desires. There are times I prefer her in her playpen playing with baby toys. I could easily regress her further but I also love the little girl.
I took her recently to a children's photo studio. I brought her two pink party dresses and some lovely props. I attached two pictures for you to enjoy. I love taking her to the photo studio. There are always other little girls and their moms in the waiting room. I always remind her that those little girls will grow up to be women but she will always remain a little girl. Perfect.
I am working on something I call "FISH Academy for sissies". Annie, of course, is my first student. I rate her a 5 or 6 on a scale of 10. 1 being a beginner sissy and 10 being totally sissified. In time I will take another sissy student. This is more of a hobby than a business. I have been writing "Sissy Princess Magazine" for friends and their sissies for the past couple of years.
xoxo
Audrey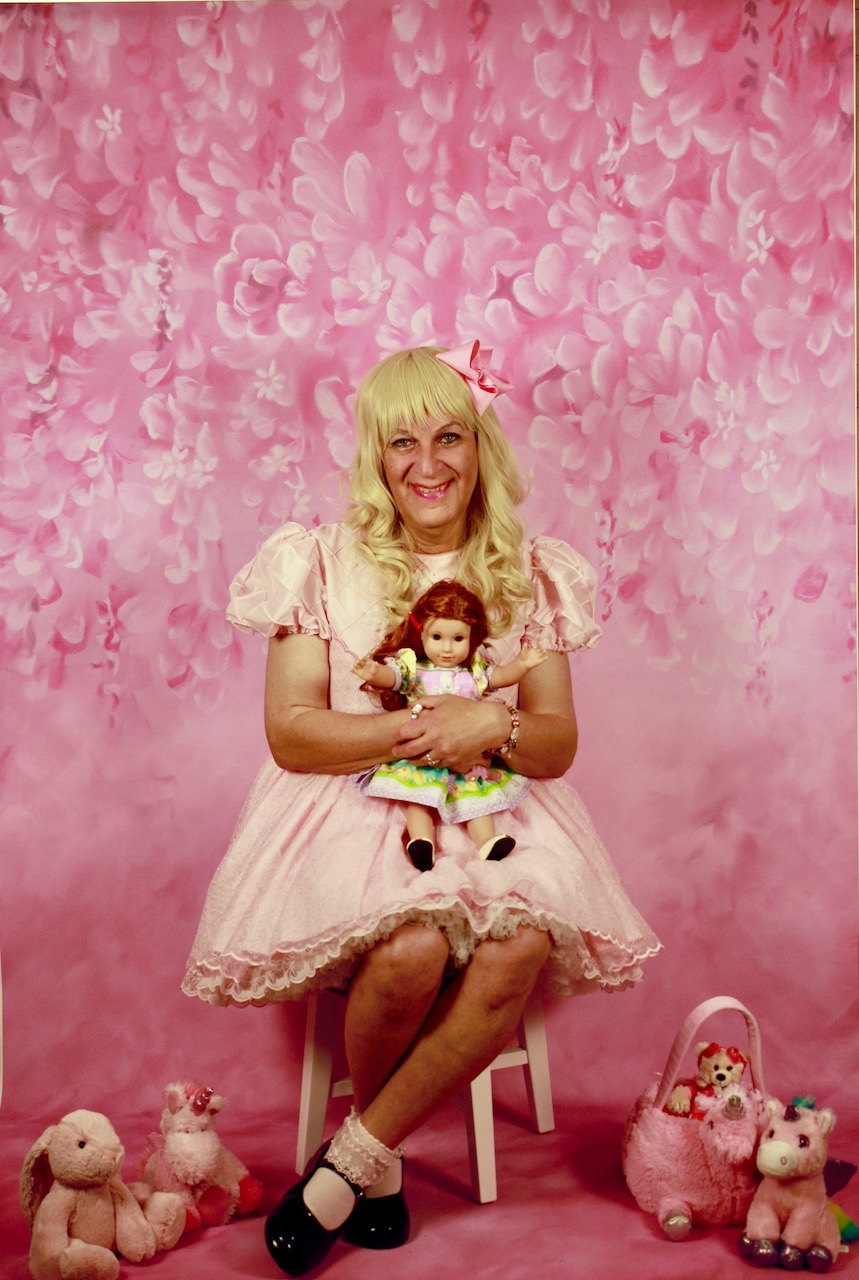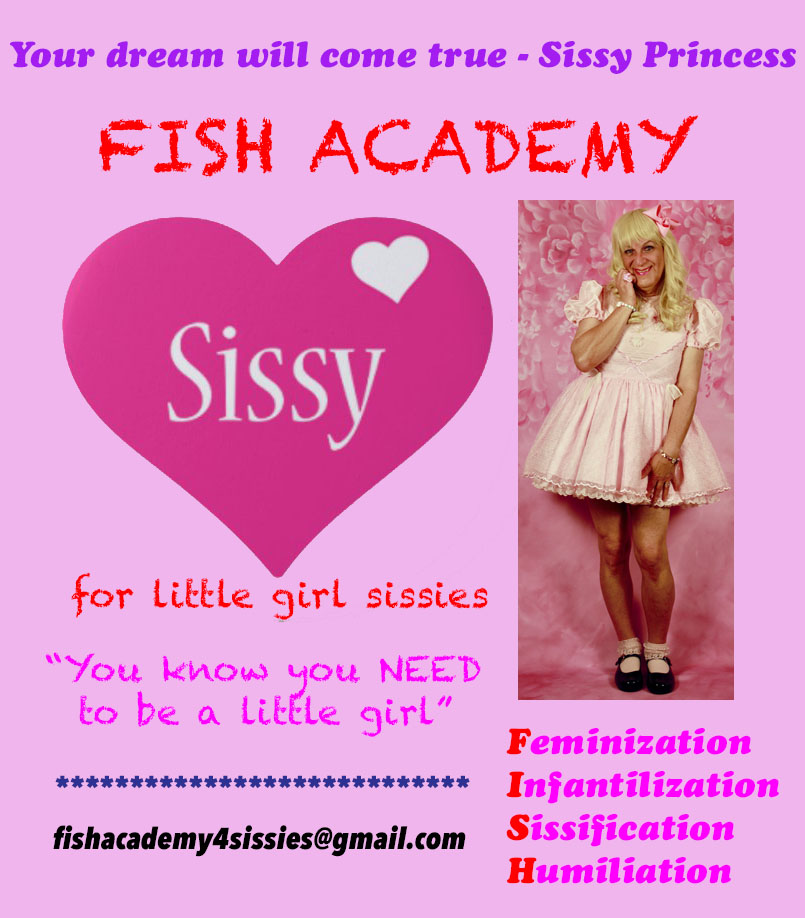 Hello Audrey darling.

We're delighted we can provide mommies and little girls with pleasure through Prim's Petticoat Pansies. So when you tell me about the pleasure it brought your little sweetie when you read to her from it, that's perfect. I imagine you yourself felt the pleasure of seeing her coo and maybe stiffen during the Pansies process. Each issue is designed to produce those nice effects. It always helps sissy little darlings to have a woman's fingers helping their clit to feel sweet while they are reading. Needless to say, each sissy is different when it comes to thinking which pages made them feel more feminine, or babyish, of sissy, or humiliated.

I like the sound of FISH Academy. Is it to be an online training facility? Just what some girls need. I dare say some similar places exist on the web. If not, there's a huge hole in the market - if you intend to provide a paying service, that is. I don't believe I've seen a copy of Sissy Princess Magazine yet. Where can I see one? Or are there more than one? Prim tells me he created his own 'sissy stimulus' magazine - a hard copy - when he was a fledgling sissy, with newspaper cut-outs and his own paragraphs added. It had one aim pure and simple: to make him squirt - the scamp!

I hope Annie enjoys the rest of PPP#38. It may help make her that little bit sweeter and girlish. The photos you sent me show what a cute little girl she is growing up to be.

Love,

Susan x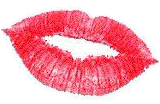 ---

I'm thrilled to have some photos of Rachael to show you in my Newsletter. Yes, she's in the Rose Room too and also in the Lacy Room showing us how huggable she is in her lingerie.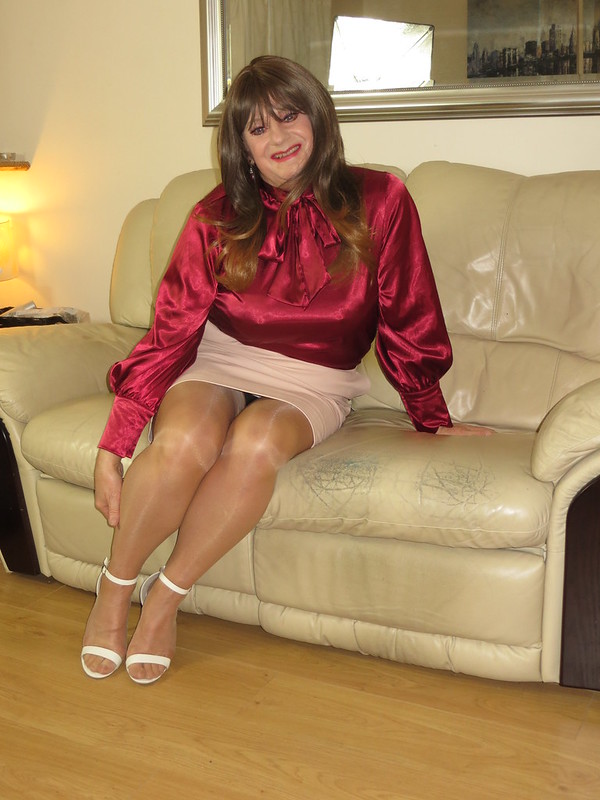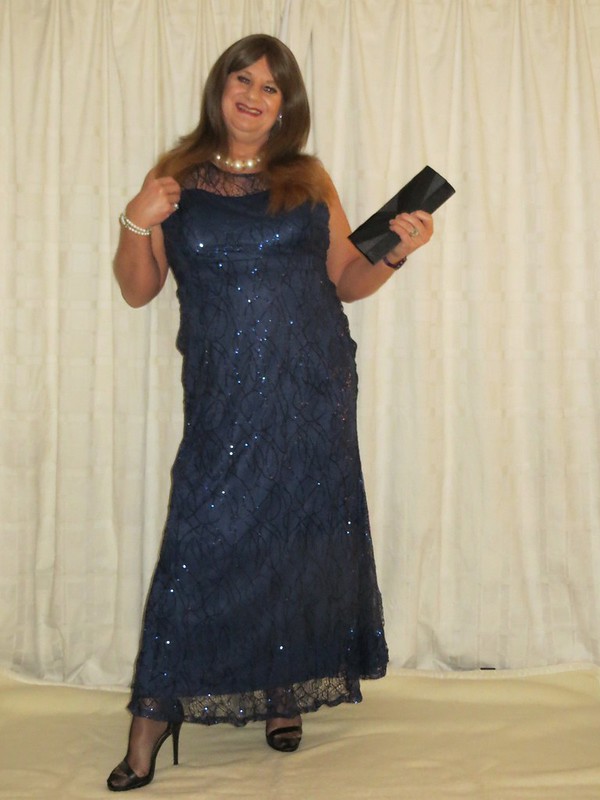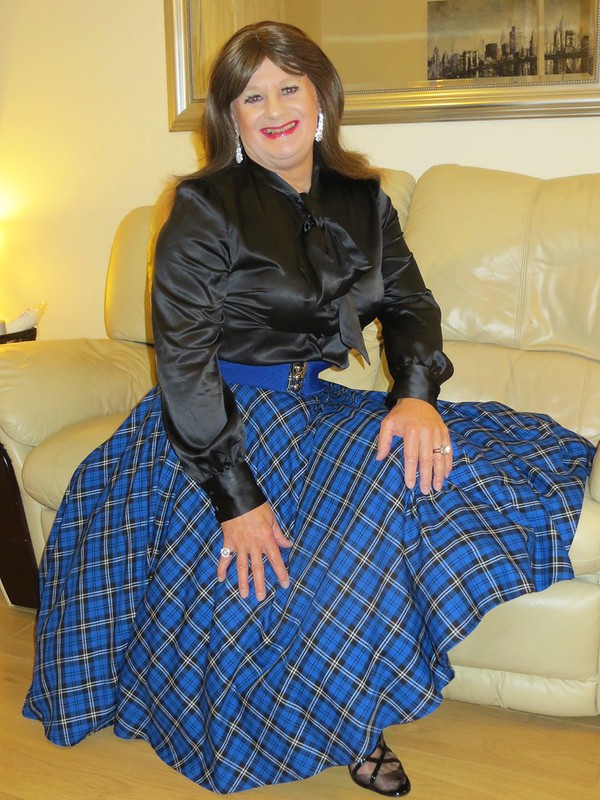 Visit Rachael here on Flickr and see her wide range of classy fashions.



Rachael on Flickr



---

Letter 3 - My Photos for the Rose Room

Greetings Prim.

Quite a fair number of faces in the Rose Room are not unfamiliar.

Attached are 6 pix- which I HOPE are not repeated at Flickr.

Here is a short summary for inclusion in the gallery---

Just an ordinary guy who likes to "dress up" occasionally. Petticoats are my main buzz, but just at ease in a mini dress, pencil skirt or sweeping nightgown.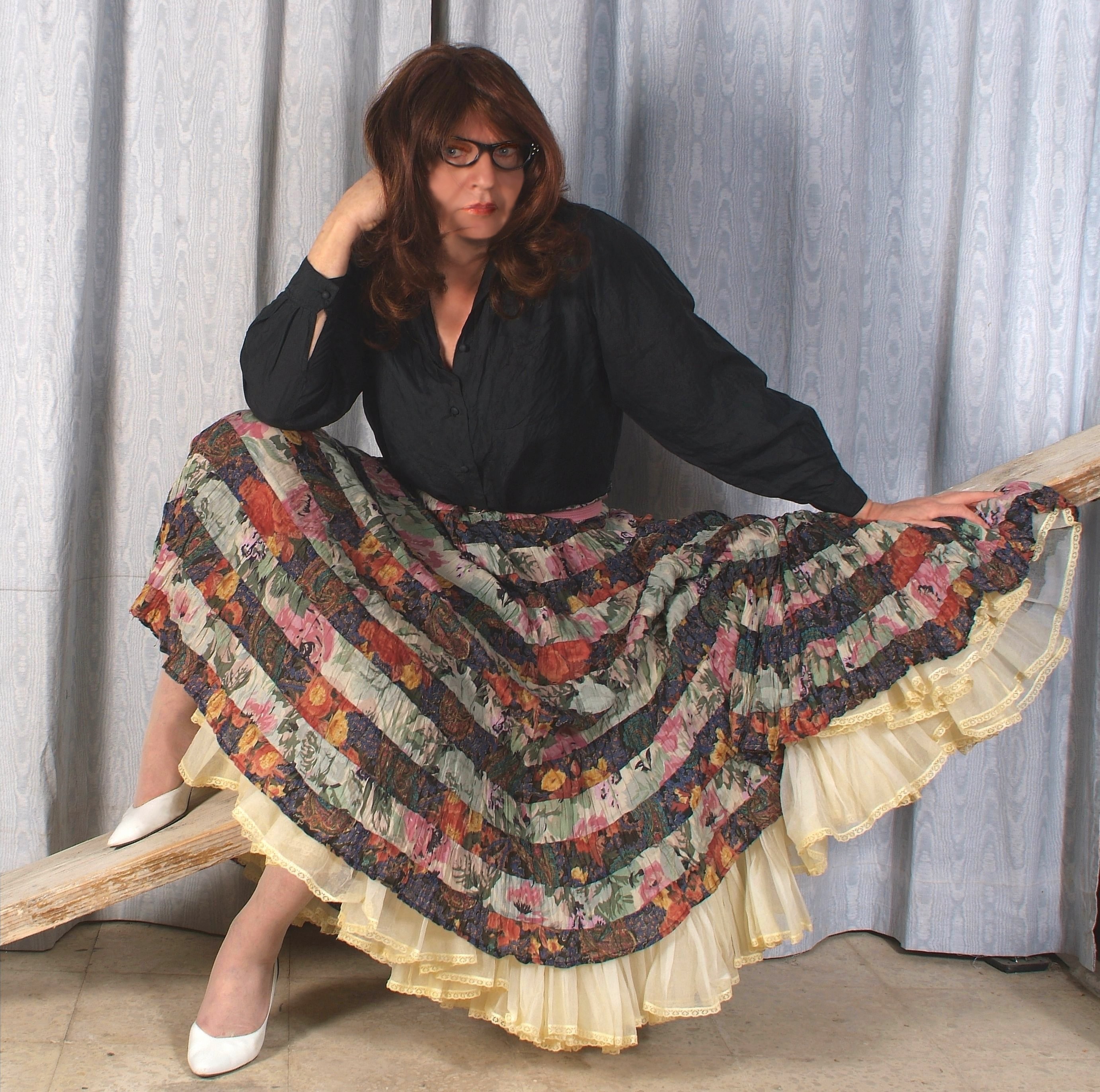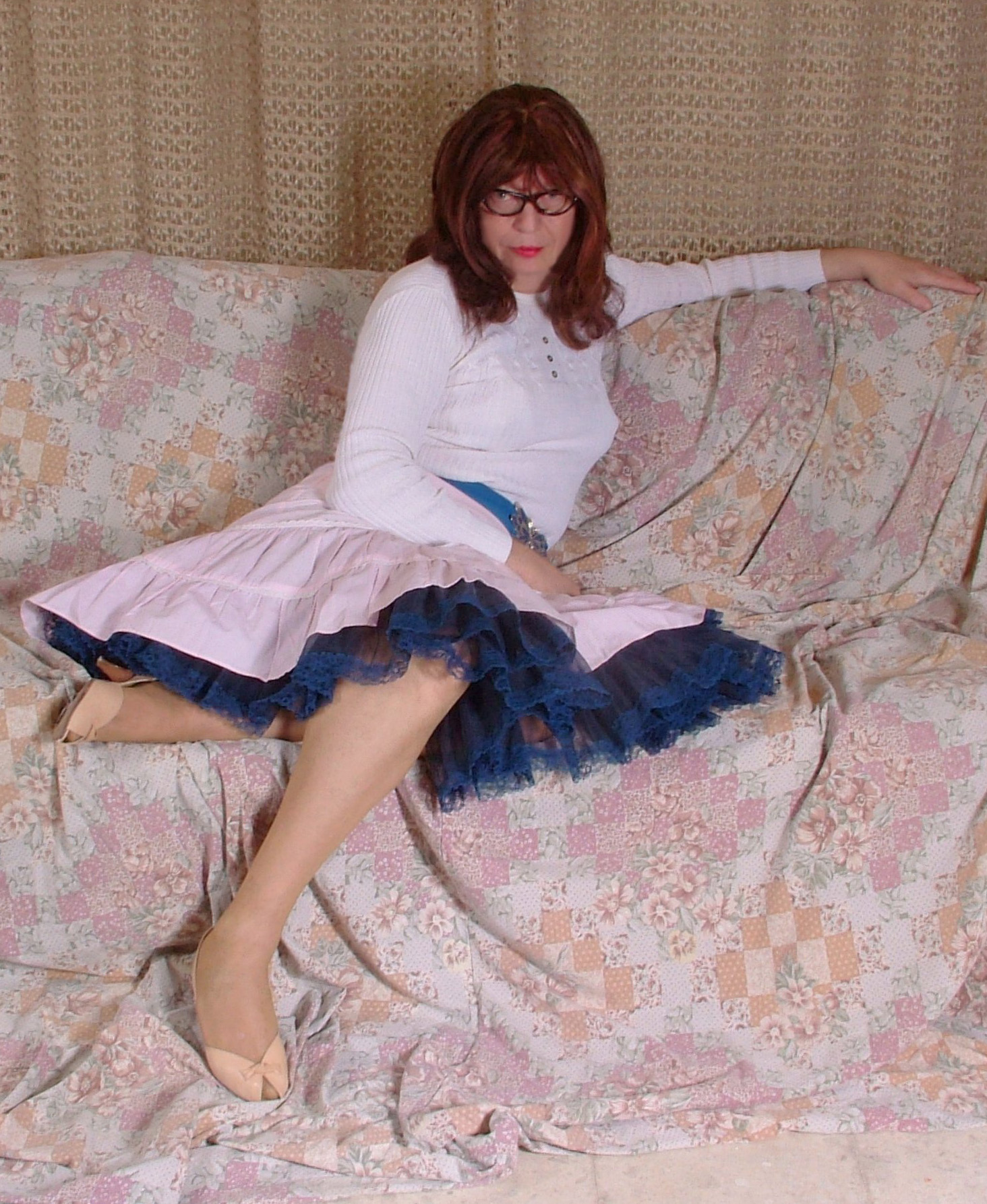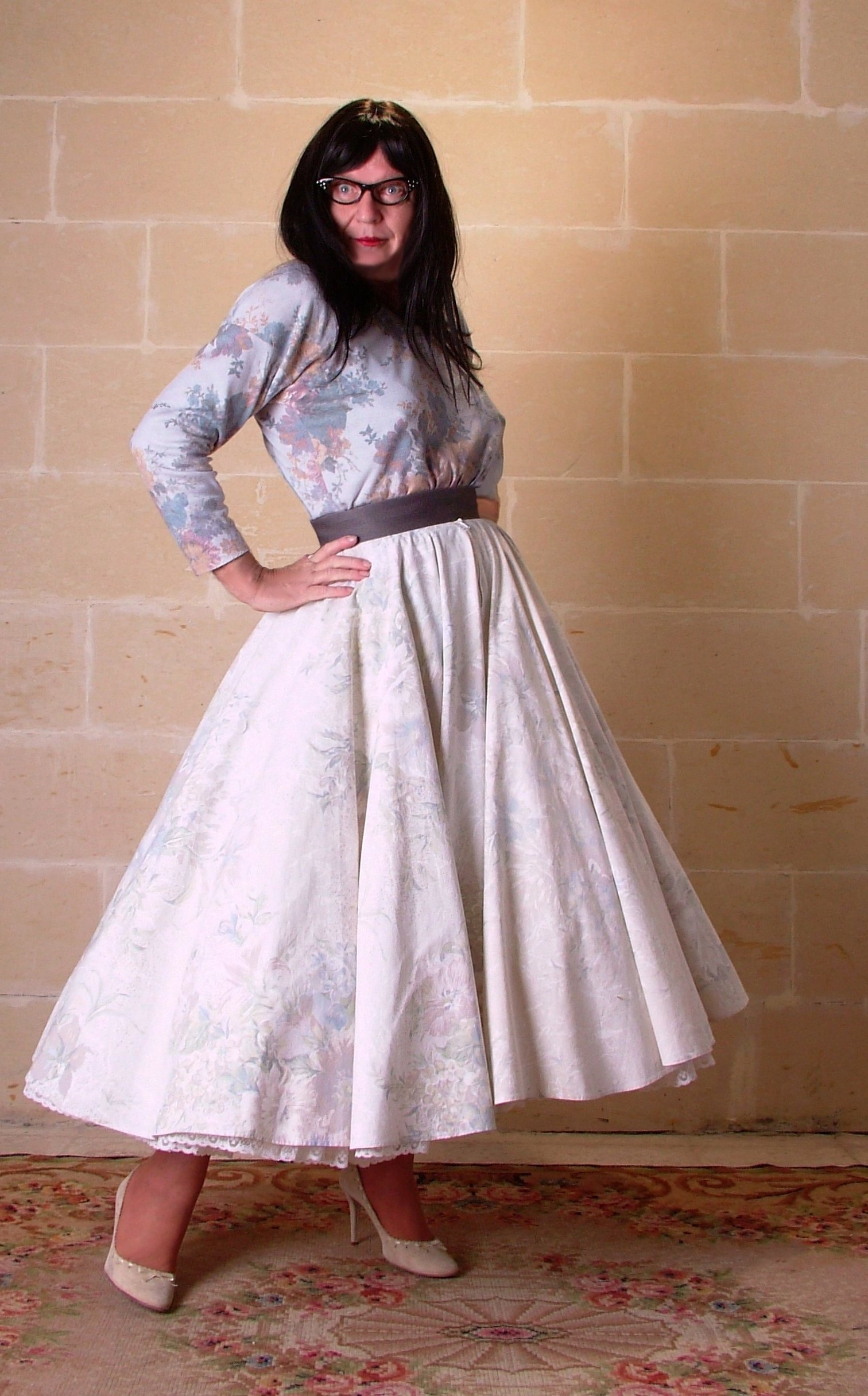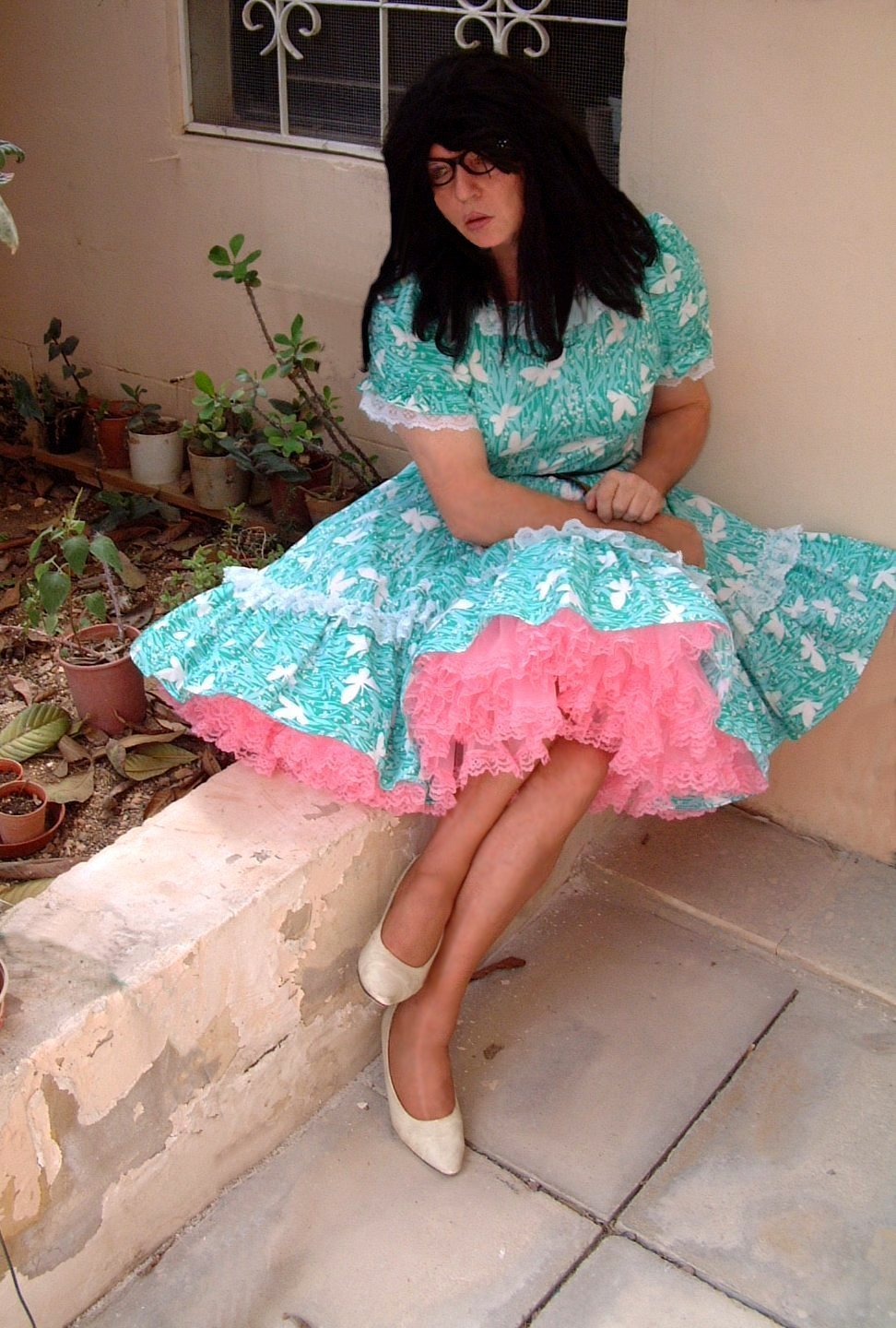 Follow this link to see Bee on Flickr. Doesn't she look a dream of femininity in her maxi skirts and flowing petticoats?



Bee on Flickr


Dear Bee,

This is Aunt Frocks. I hope you don't mind me answering your mail and thanking you for your photos, rather than Prim. Your message was in my mailbox, and I've okayed it with him.

I love your photos. Especially I like you in your cutesy turquoise dress which you've filled out with frilly pink petticoats. This is one of those dream photos which make girls - and men - stop. Another one which stands out is your photo 1083. You like maxi skirts don't you, and this one spreads deliciously over your petticoats.

I wonder if you were thinking your photos already in Flickr would not be welcome? Quite the opposite. In fact the photos you've seen in the Rose Room and the Emma Room nearly all come from the Flickr photostreams of the girls they show. The thing is though, that the Newsletter is widely seen and gives browsing girls a link to the photostream of the girls in the photos. So girls end up looking at your photostream anyway. If you wanted to be in both Rose Room and Newsletter, you will need to send me more photos. Or alternatively, let me pick from your Flickr pages.

I like your bio. That's neat and it will complement your pics nicely. I feel a text bio adds the personal touch to your photo gallery.

I'm intending to publish my Newsletter no.35 on 7th June. That's when your photos will go into the Rose Room - if not before. If you want to be in my Newsletter, and send me more photos, I'll happily put you in. You're a good example of a girl enjoying her femininity.

Enjoy the Wendyhouse. Have you read any of my past Newsletters?

Hugs and love from Aunt Frocks x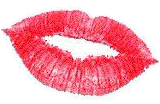 ---

Some girls are sensual without trying, or so it seems for Sarah Elizabeth.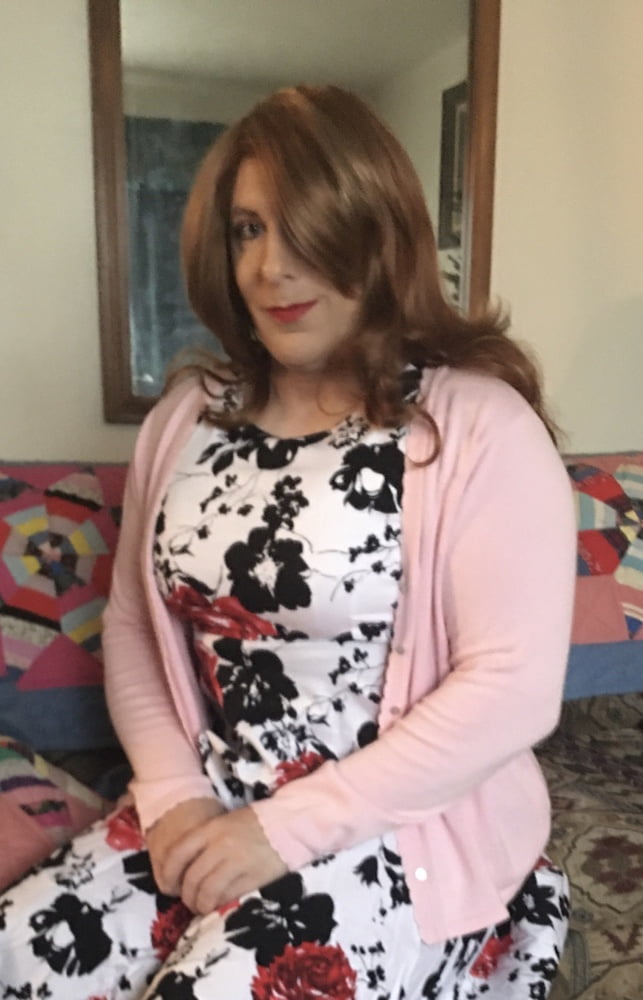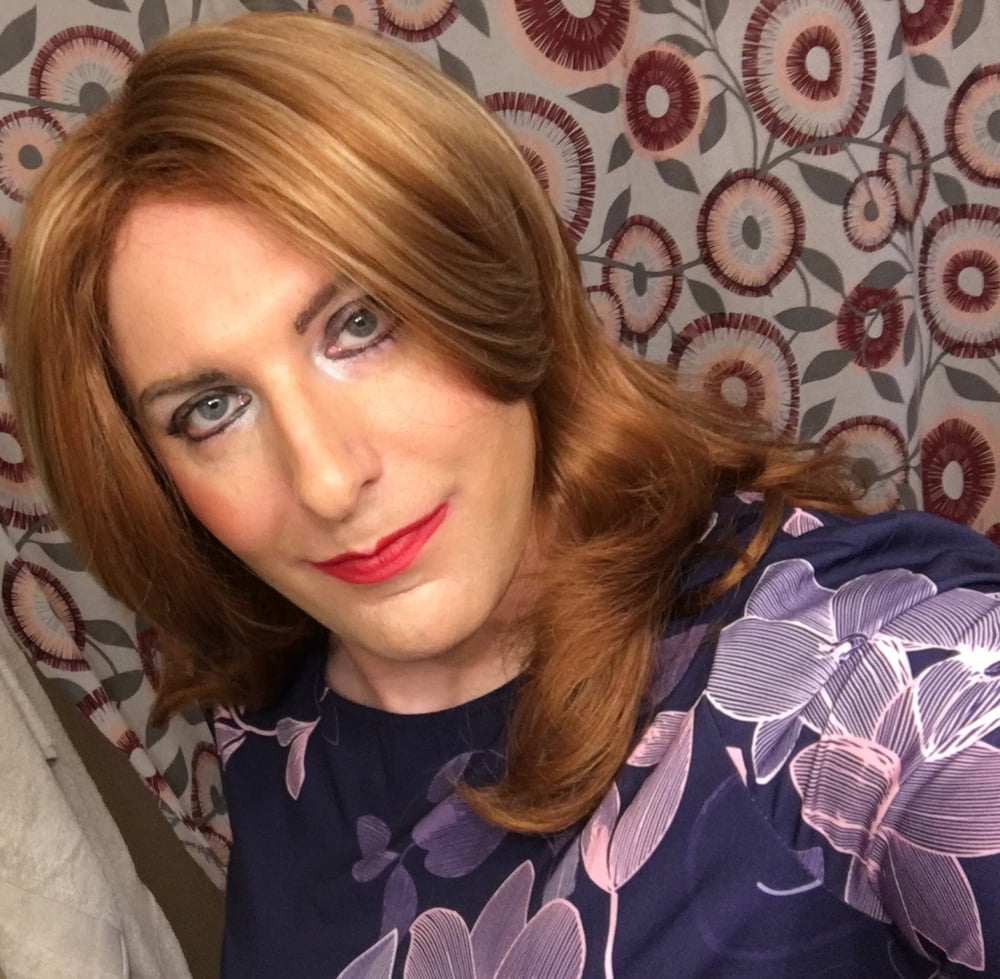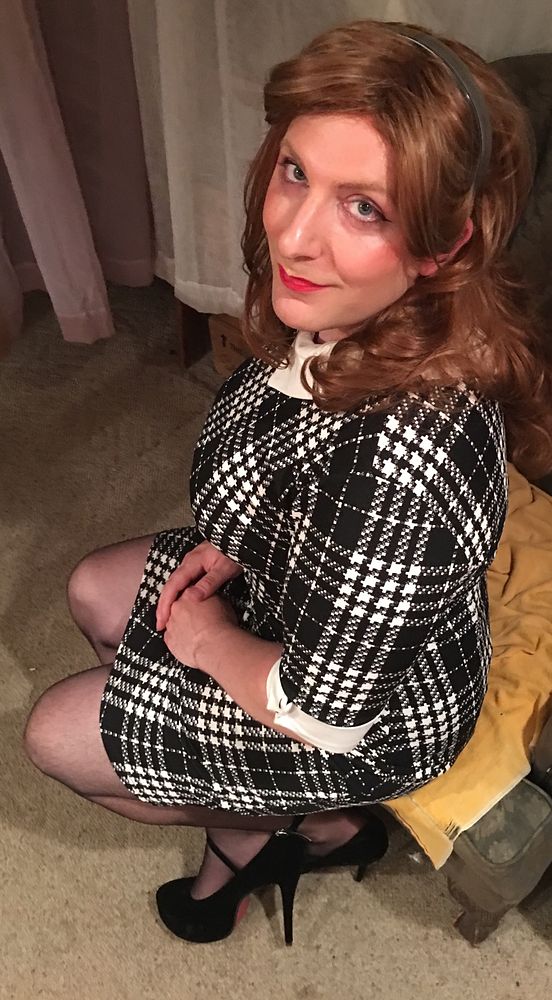 She isn't on Flickr but you can visit her here on Fetlife to see her sexy photos. You'll need to login or sign up.



Sarah-Elizabeth on Fetlife



---

Letter 4 - The new sections in PPPs

Dear Auntie,

I'm the biggest fan there is of Prim's stories and art. But Prim's Petticoat Pansies is getting better and better, with more Prim art and stories. Unfortunately I've seen some of the old Prim pics that he puts in, but to be honest I'd not seen them with stories and that makes them fresh and exciting. Really exciting.

What I'm writing for is to say I hope Prim carries on doing pics like in Sissy School and Sissification Hospital. It means extra Prim pics with stories and it's just the sort of pics I long for.

Please please do more. I'd love it if all you did in each issue was Prim pics with their stories.

A besotted Prim addict

Xxx

Dear Prim addict,

What a nice letter you wrote me, and I've passed it on to my nephew. Don't worry, I know he plans to keep going with his new sections for Sissy School lessons and adventures in the Sissification Hospital. Because these are places where women, usually nurses and women teachers, can do what they want with the miserable (or very lucky) sissies who are brought to them for treatment.

Would you like to be sent to the Sissification Hospital yourself, darling? I wonder if that's wise? Because once inside, you will be at the mercy of women who have a shocking agenda of un-sexing programs. Even if you cry and scream for help, they will be deaf to your pleas. You see, the sort of women who become nurses in such a place would have no intention at all of listening to blubbering sissies. Crying ex-males are just what they like to see, so they try to make them cry even more. Don't go there.

On the other hand, you can enjoy watching by being in the story yourself when you read it.

Feel sweet and sissy, my darling.

Aunt Frocks x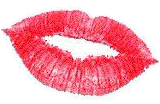 ---

Our next beautiful Rose is Jenny, who wears her fashions with pure feminine grace. Isn't she an inspiration?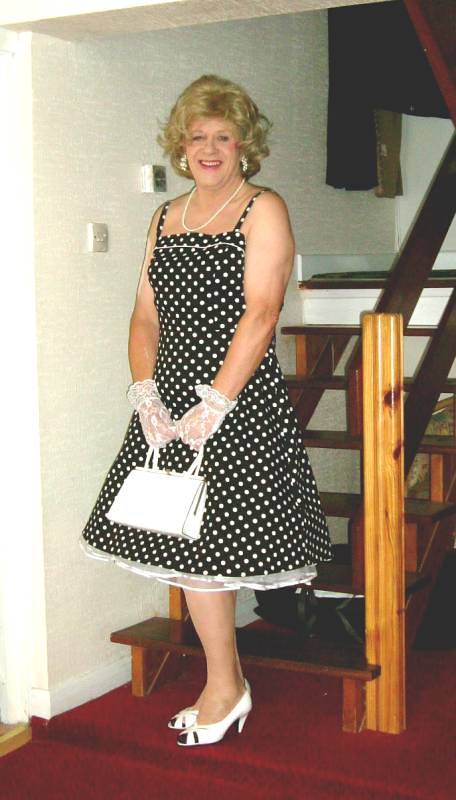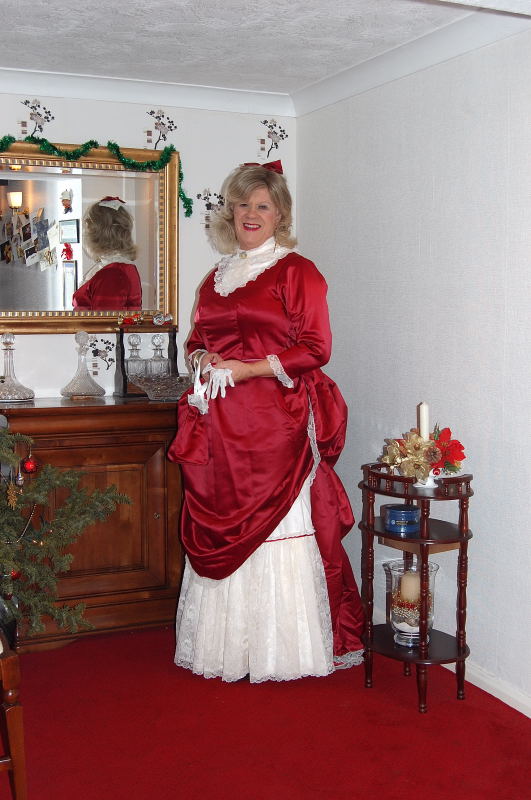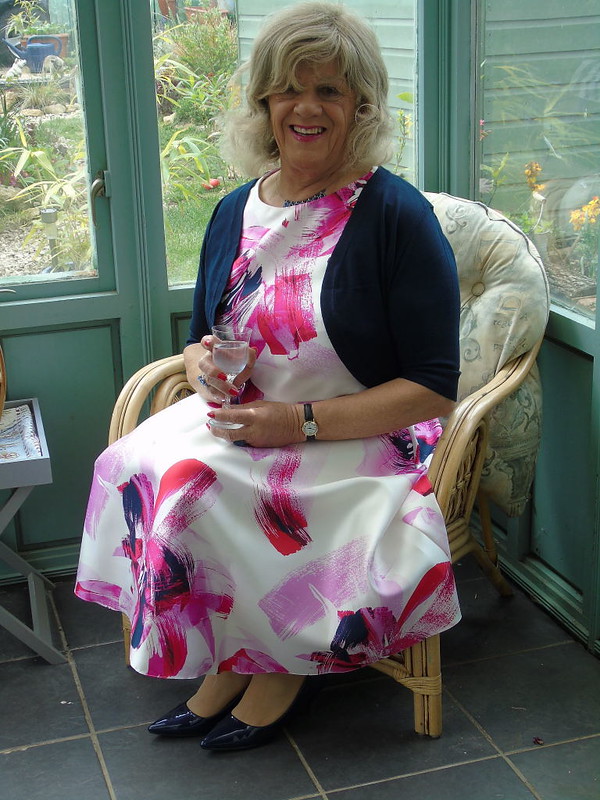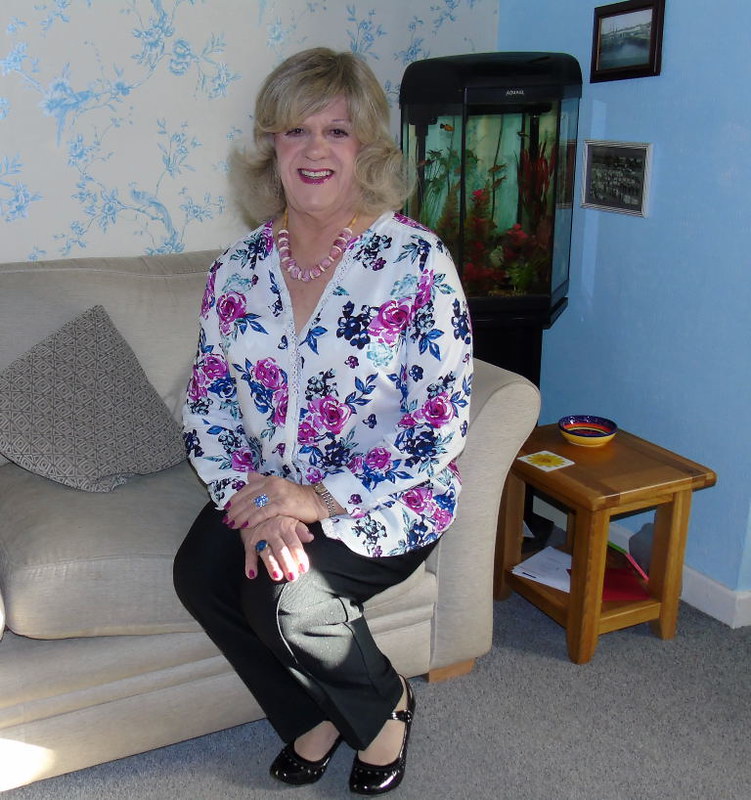 Visit her on Flickr here and enjoy her wide range of styles:



Jenny on Flickr


All the girls in my Newsletter are new arrivals in our Rose Room. Let me introduce all eight of them to you.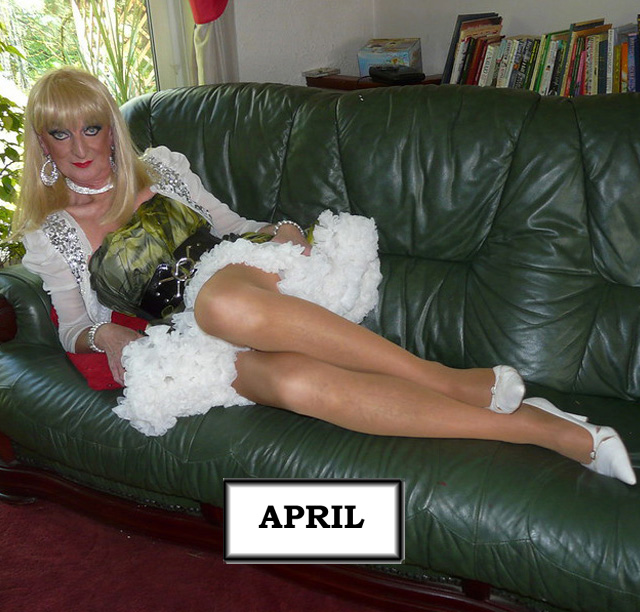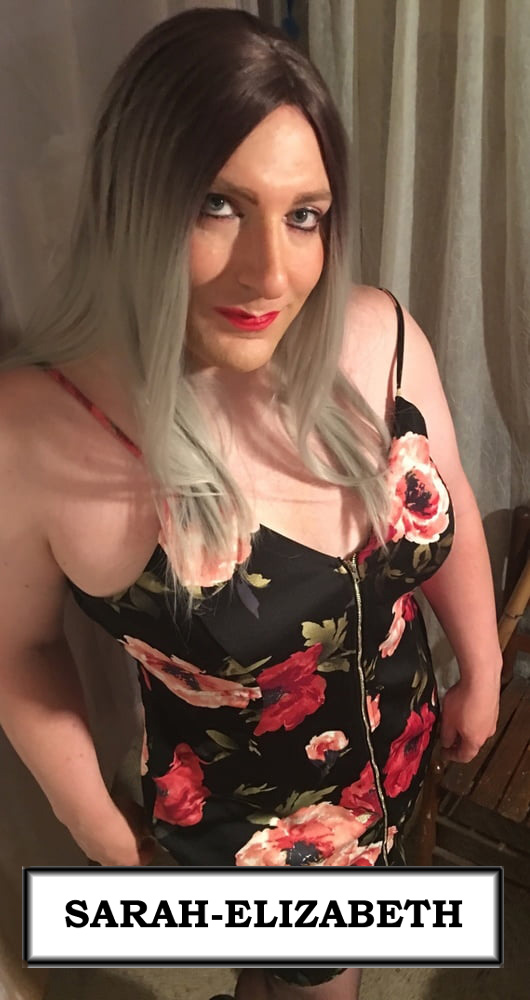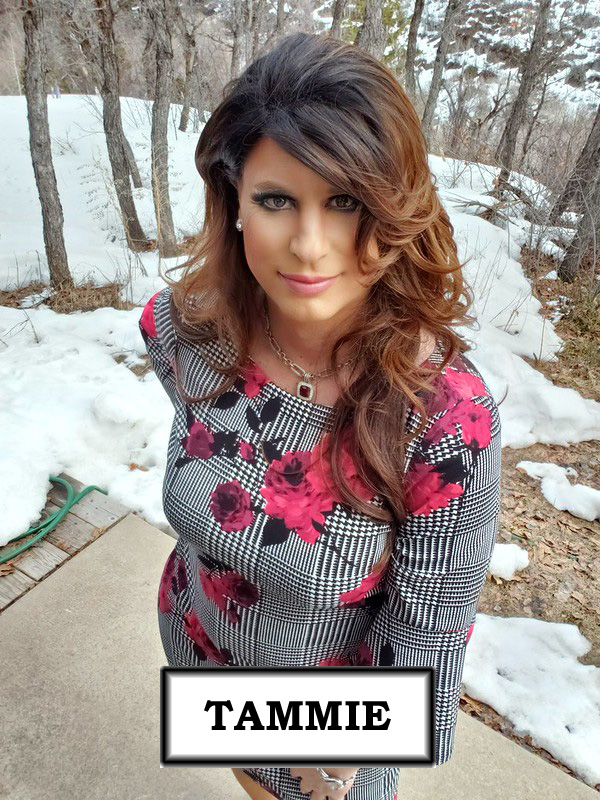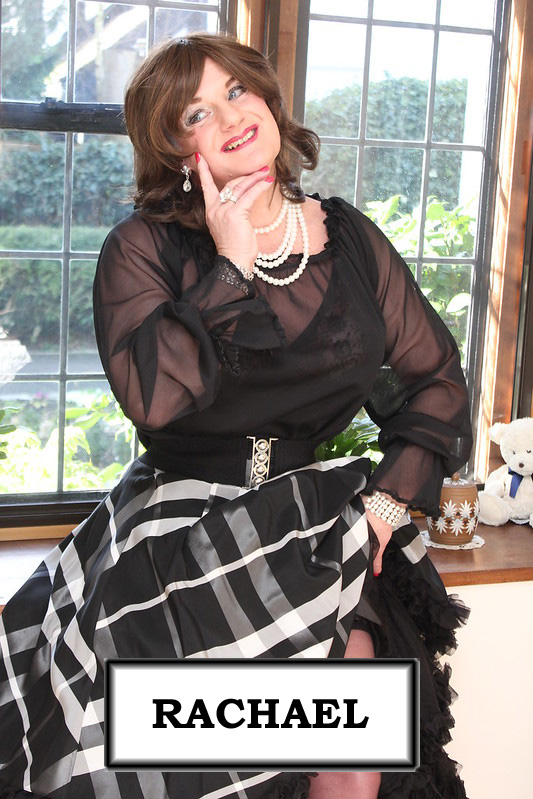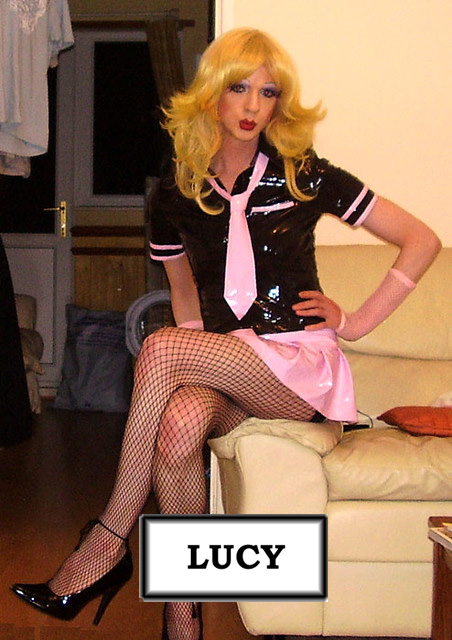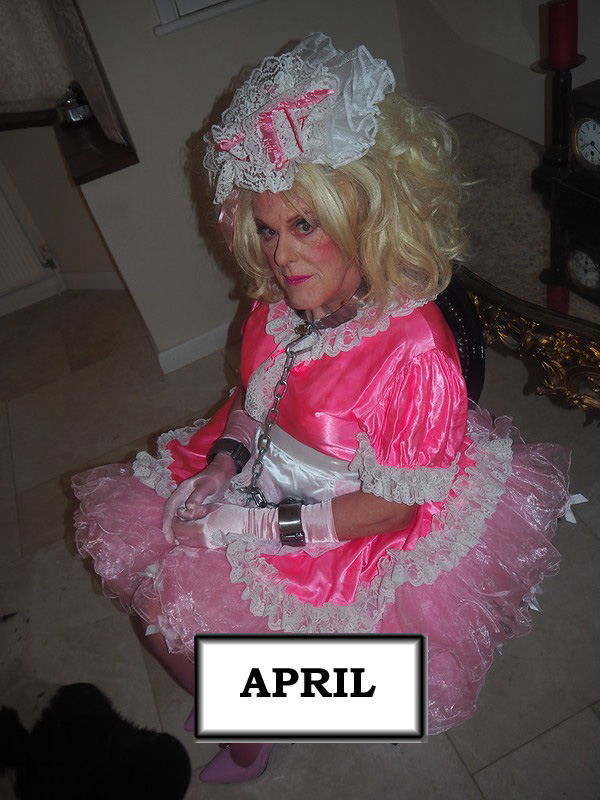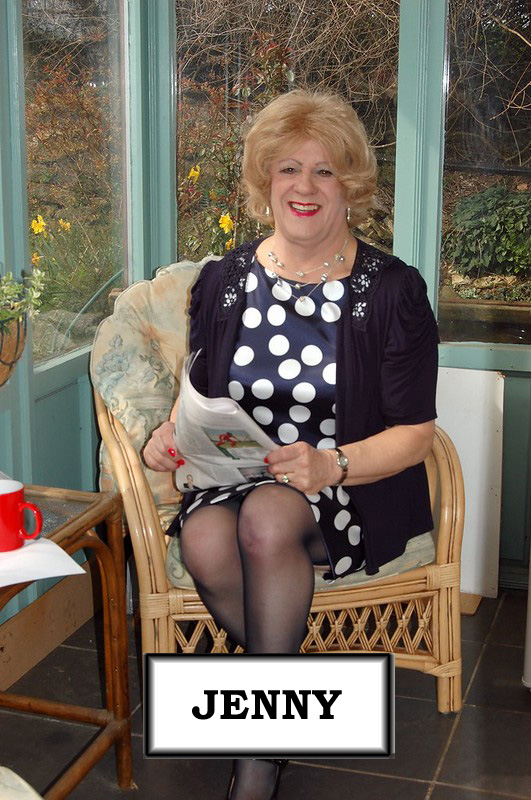 Aren't they lovely? Don't they make you want to go to your boudoir right now and put on something very feminine and exciting? How thankful we are that they are lending us their photos for your enjoyment. To see the photo galleries of the new Roses and all the girls in the Rose Room you need to be a member so that you can enter the Petticoat Wendyhouse.


---

Letter 5 - Thank you Aunt Frocks for being such a caring Aunt

Dear Aunt,

I'm working my way through all your Newsletters in the Emma Room and lots of your letters where your reply to members make me feel a warm glow like you're loving me for what I am. I'd love to cuddle into your blouse, as you often invite us to do.

I'm on Newsletter 21 and the reply you sent to Mistress Vikki shows how well you understand both Mistresses and Sissies. She talks about making an appointment at Debenhams for her husband to be fitted with a bra, and your reply is amazing. Mistress Vikki and her husband must both have loved what you said in their different ways.

Thank you for being such a sissy-soul person. I depend on your Newsletters for kind motherly advice from a real woman.

You can publish my letter if you like. I know you want sissies to write in.

Hugs and kisses,

Aimee xxx

Dear Aimee,

Thank you my sweet for writing me such a sweet mail and for finding maternal kindness in what I say. You're right of course: I do care for all our girls. And for all sissies the world over. If they need a mother figure, I'm here.

Mind you that doesn't mean I can take up each sissy and hug and cuddle and listen, like true mothers do. I haven't time for two or three sissy sweethearts, never mind lots. But my heart is open and turned towards you all. I'd love you to write to me.

Like you say, Aimee, when a sissy writes to me, their letter could be published along with my reply. So you need to stop and think for a moment before pouring out your soul to your Aunt Frocks.

Lots of love my darling. xxx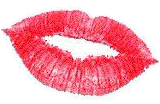 ---

Now we come to the second April in our Newsletter. Her passion is to serve women as their traditional maid and wow, she knows how to serve.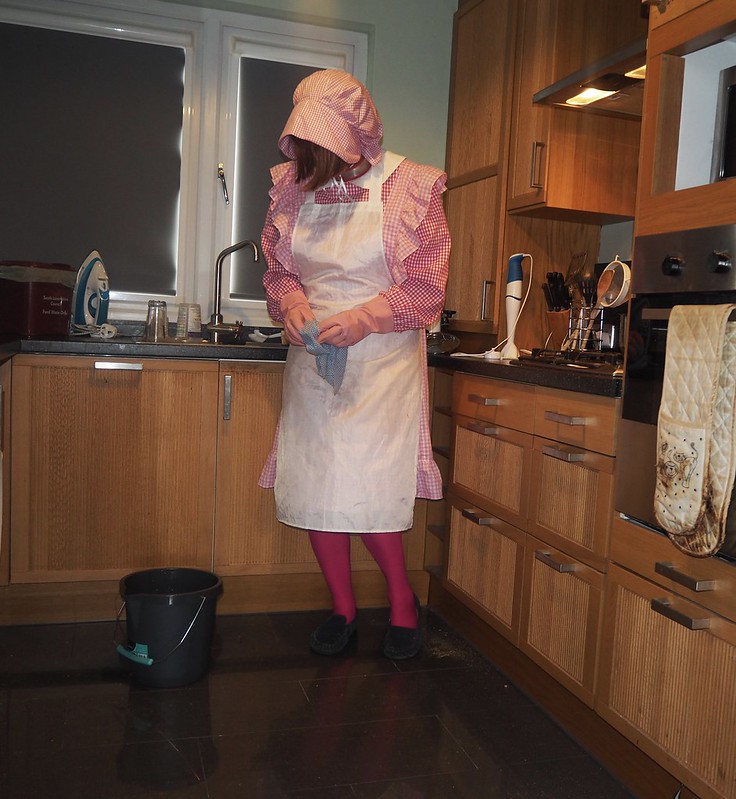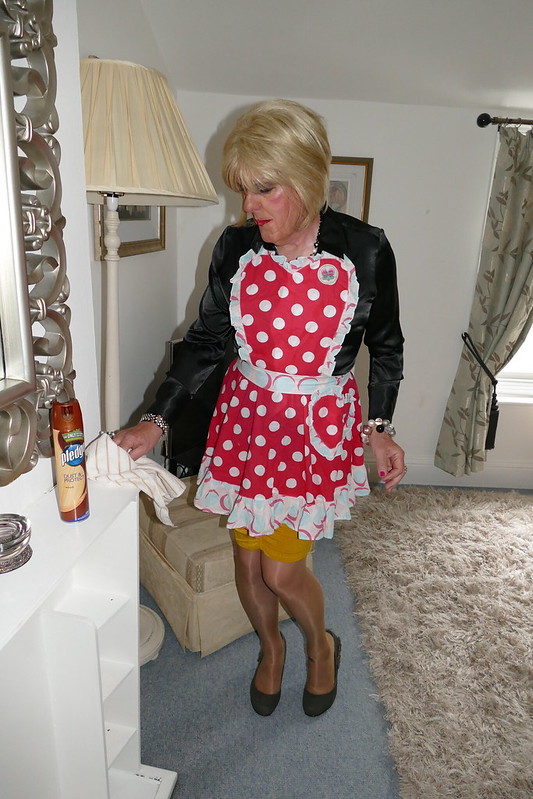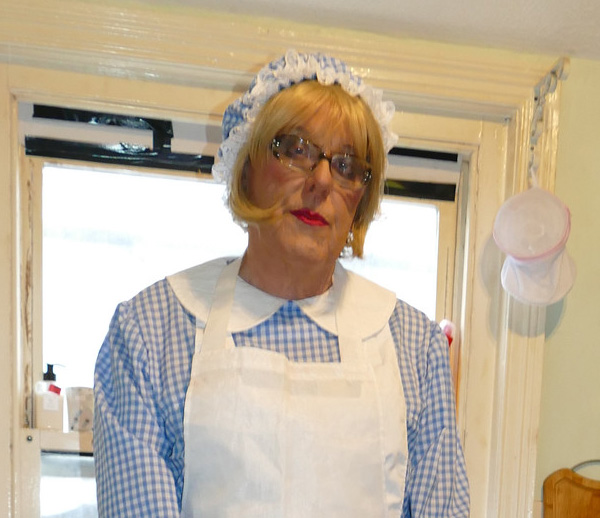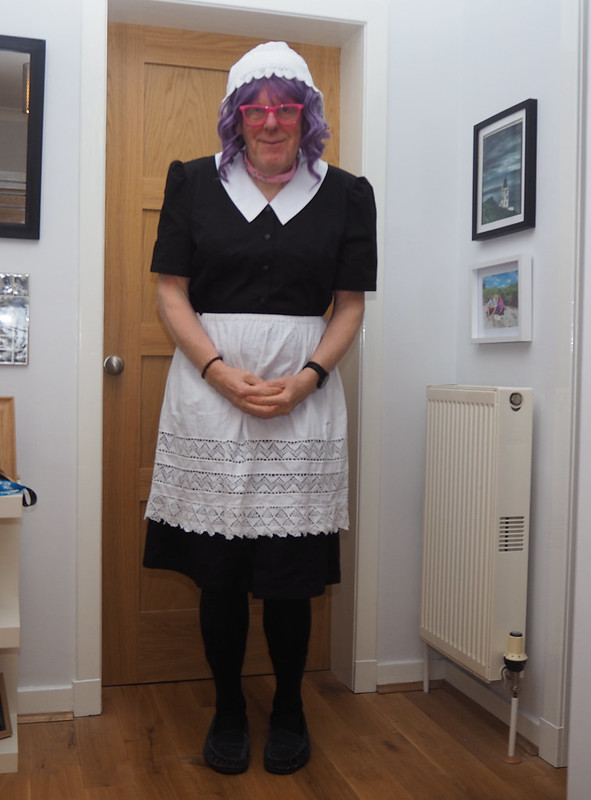 Pay a visit to April's Flickr photostream and see her submitting to women in her beautiful maid uniforms.



Maid April on Flickr



---

Letter 6 - Prim, why don't you --- ?

Dear Prim,

I've been meaning to write for a long time, so here goes.

I wait for all your issues to come out: Feminized In Frillies and Prim's Petticoat Wendyhouse, and I love it when your stories are in Petticoated.com.

But I'm sorry to see you don't do more ABDL stories and pics. I love the Nancy Room with all those baby stories: fantastic. I've got my faves which will always help me to feel really little and secure.

But only one story and pic in each Prim's Petticoat Pansies is so frustrating. It wouldn't hurt if you doubled this. Please can you do two of your best pics and stories in the Babies' Nursery in future?

Wetting my diaper for you.

Sissy Baby Samantha

Dear Baby Samantha,

Thank you for writing. I'm glad to hear you like my sissy pics and especially my baby pics so much. I can see why you spend most of your time in the Nancy Nursery Room. I've always had a very real soft spot for Sissy Littles, because I see myself as one myself. When I was a child I wanted to be held and cuddled by my mother and my grandma. I wanted them to dress me in their own clothes, so sweet and feminine, but then add extra pairs of panties to fill me out around my sensitive places. I think this was my girly way of wanting to be in diapers. Then I wanted them to put me in a big baby bonnet, with mittens and bootees and put me in a crib. Then they would look down at me and coo and smile at me. And sometimes, if I was a very sweet babykins, they would reach closer and kiss me.

So these feelings sometimes come into my stories. I think I sympathise with what Sissy Babies want because I've dreamt about these things for myself. I wonder if this scenario of being a baby for your own mother strikes a chord with you, hon?

About your wish to see two ABDL pics and stories in each issue of Prim's Petticoat Pansies, I think that would be a very good idea. Of course another good idea is to invite Adult Littles to send me their stories, or to Aunt Frocks, so that they can be included too. It doesn't have to be just my stories in the Nancy Nursery Room.

Thank you for writing to me Samantha.

Big hugs from Prim x


---

Our next new Rose is Tammie, who looks as if she belongs amongst the girls of the in-flight cabin crew. That is if she's not that stunning blonde or brunette in executive class.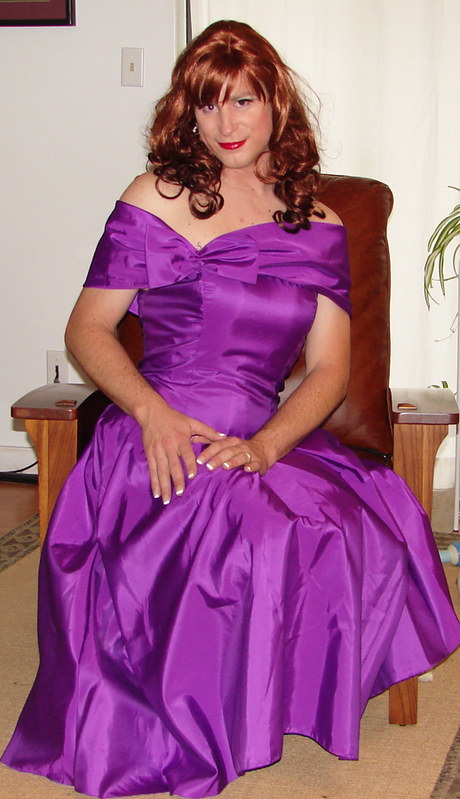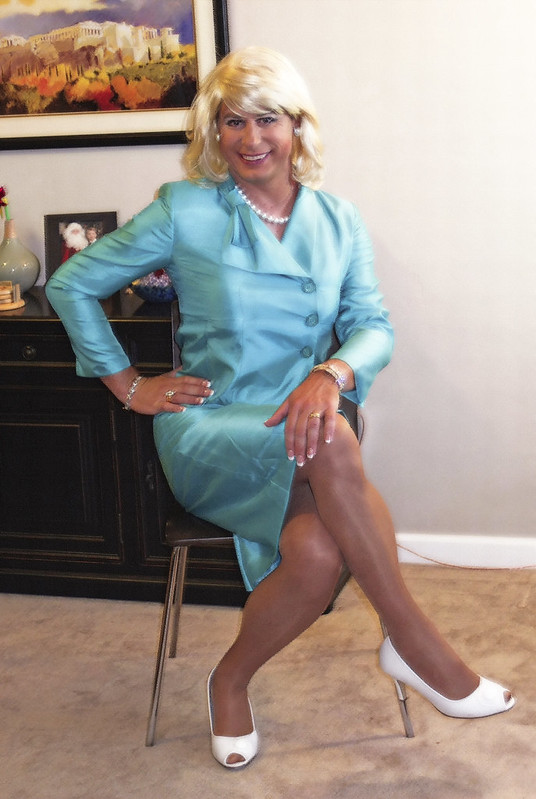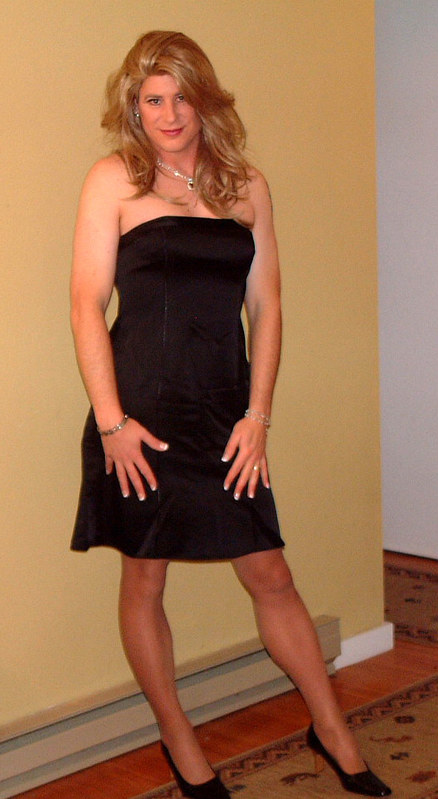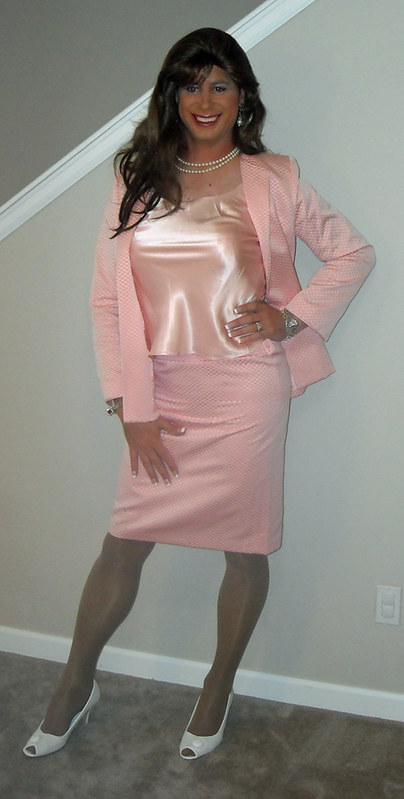 Visit her Flickr account to see how Tammie breathes female confidence in her gorgeous range of elegant fashions.



Tammie on Flickr



---


Darling I also want you to see the latest photos from Donna. Unlike our other girls in my Newsletter, she's not new to the Rose Room - she's been there for much longer, an iconic example of tg femininity and style.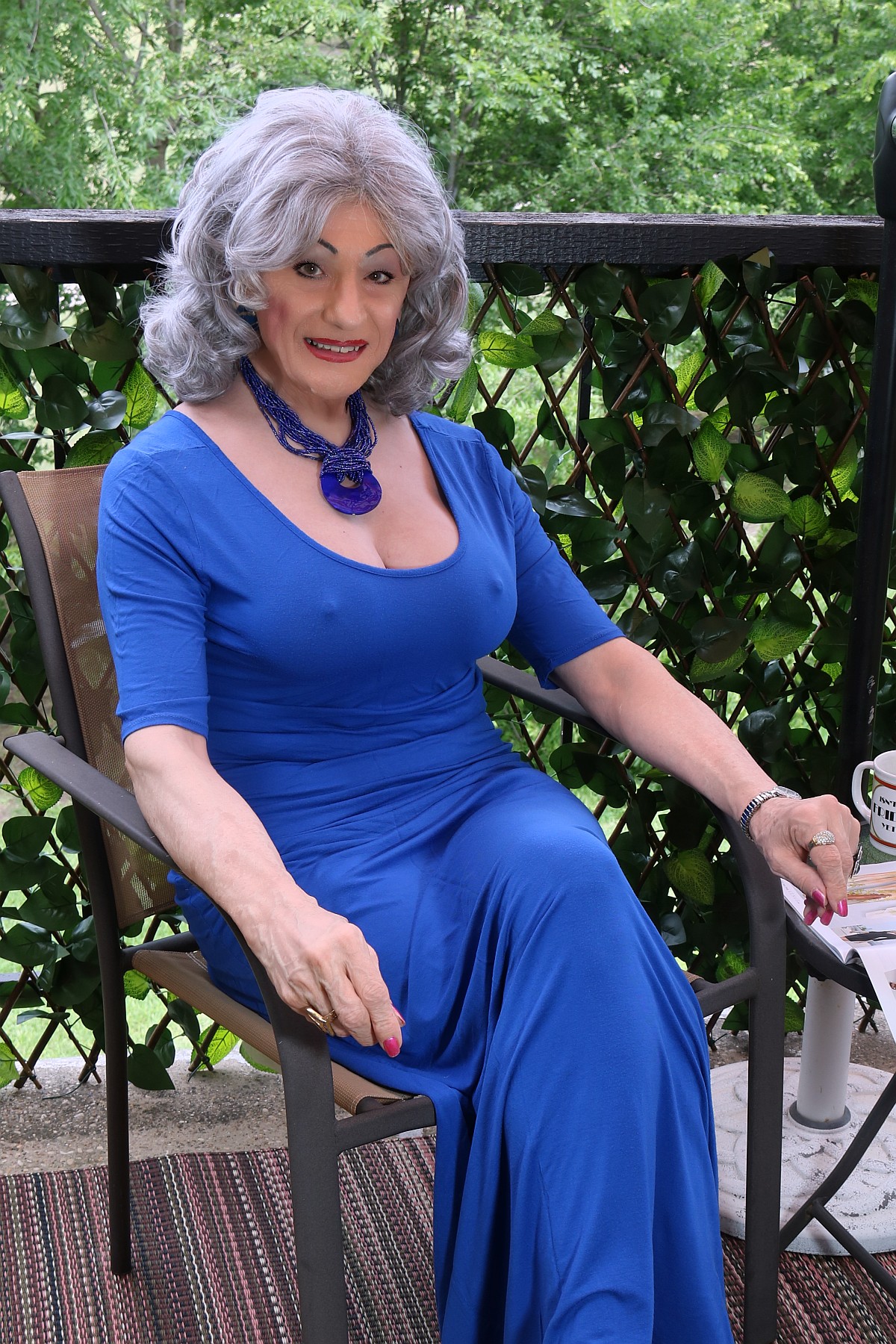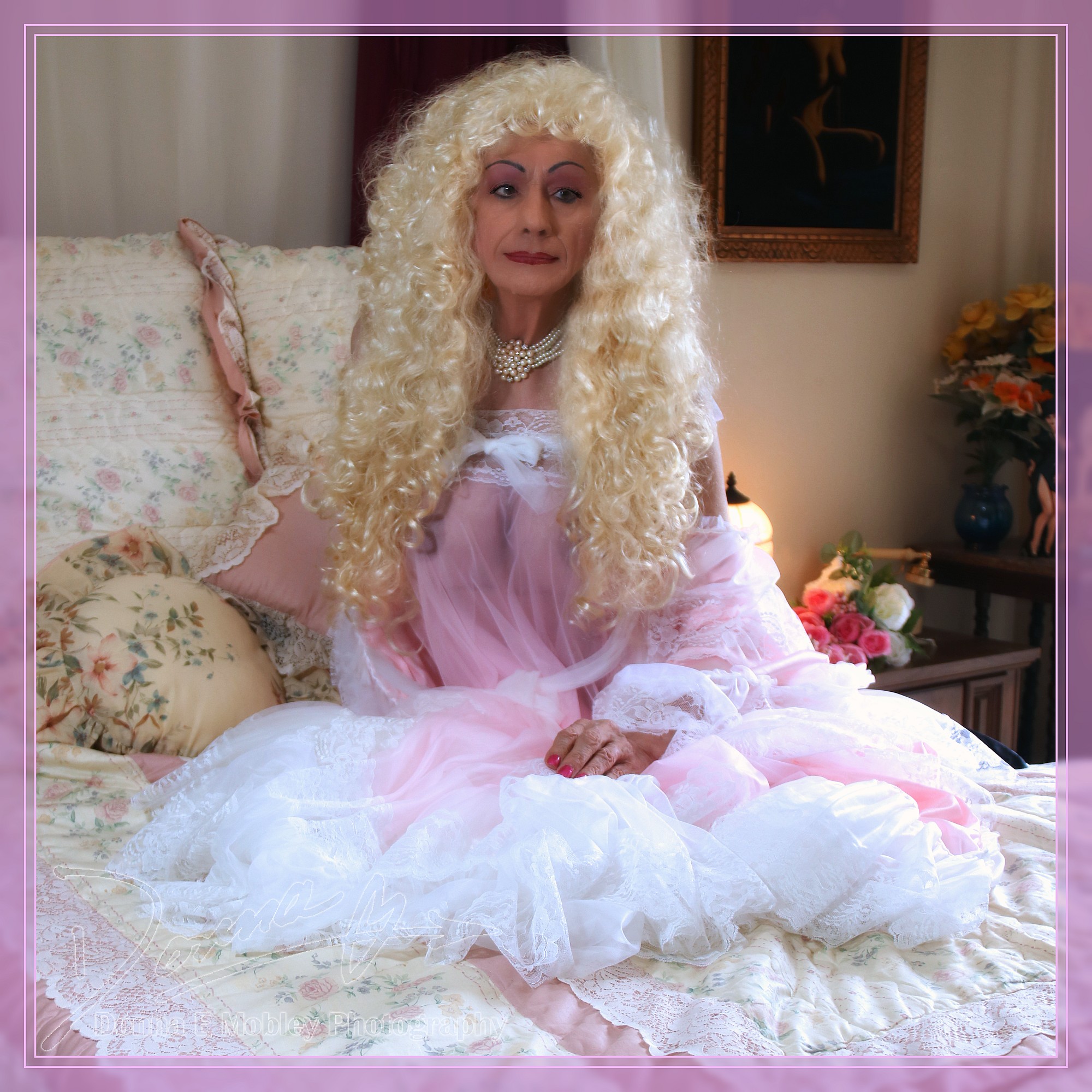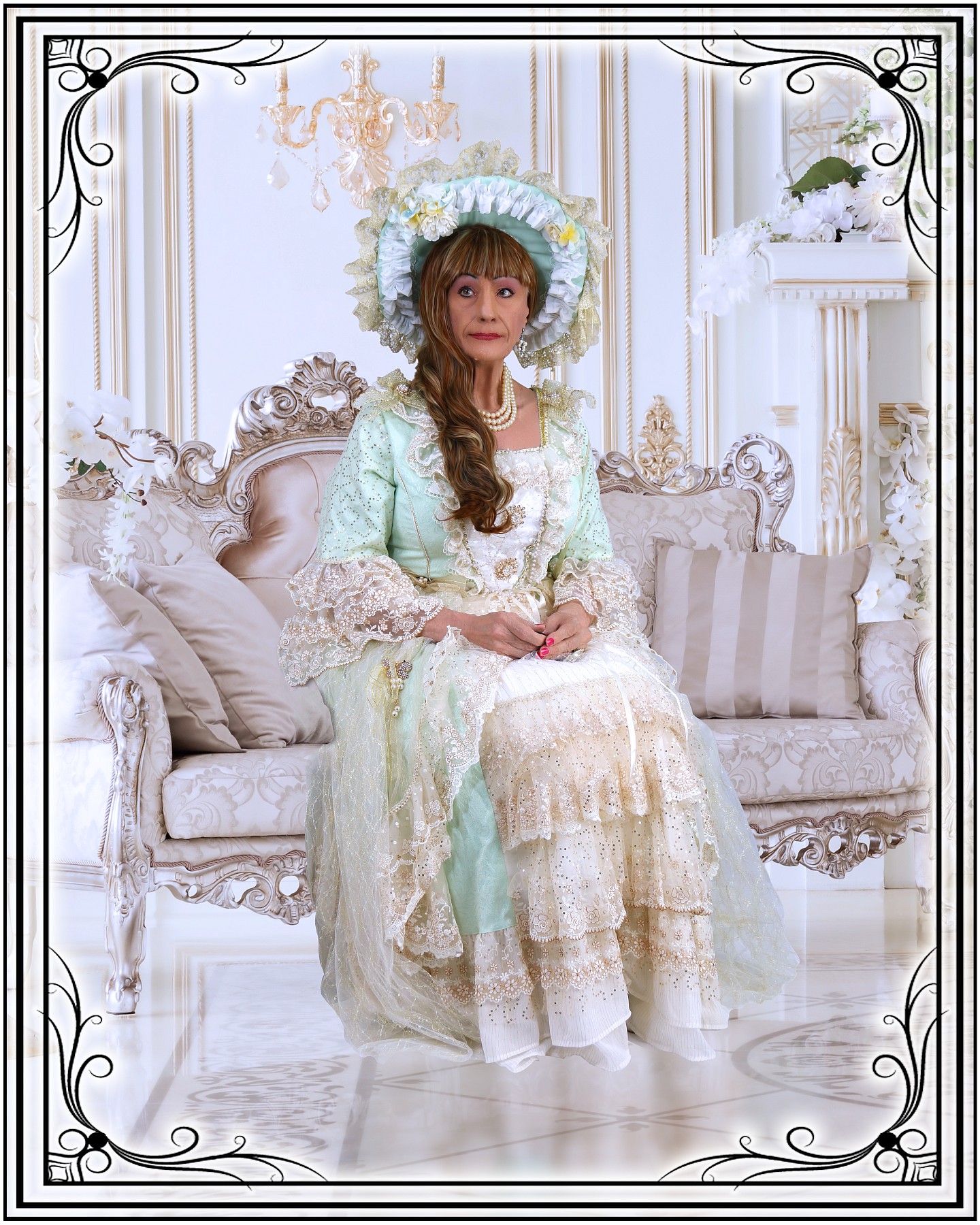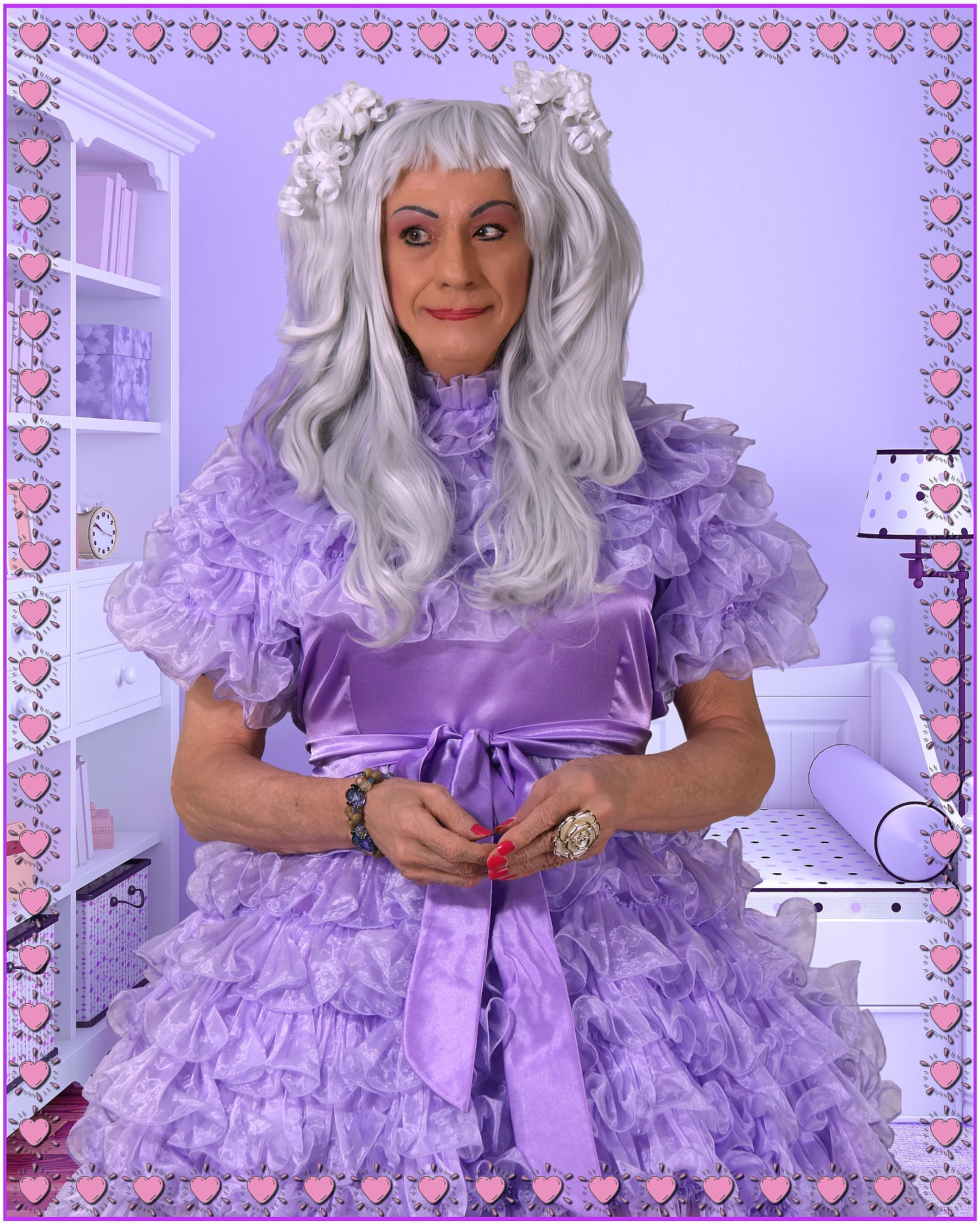 Here she is on Flickr, the living proof that feminine grace for lovely tgs just grows and grows.



Donna E Mobley on Flickr



---

It's time for some Prim stories, darling, as always at the end of my Newsletter. But I'm starting with a story from a truly talented sissy friend who used to write for us in the early eays of Prim's Petticoat Wendyhouse. She's written a new story just for you.



Caught in Mildred-In-Law's Web


My second story is another one by Prim from Aunt Helga's site at Petticoat Discipline Quarterly.



Petticoat Punishment


Here is another Prim story about a naughty sissy who gets caught - and pays a terrible price. This story was sent to Nimrod, who kindly draws pictures for us here in the Wendyhouse. For Nimrod art go here:


Studio Oridomain


Prim's story:

Bagged in Rubber for the Ladies


And finally a Prim story that appears in HunnyB's forced feminization website at forcedcrossdresserfantasies.com - To visit, follow the link panel on the Home Page down left.

Prim's story:

Slutty Service On the Office Couch


I hope you liked those little fantasies, sweetheart. Don't forget you are the sissy in all the Prim stories you read.

One last gorgeous photo. April is not linked in any way, lol, to Prim's 'office couch' story above: but she does know how to drape herself seductively across a couch, as you can see. Isn't she a dream!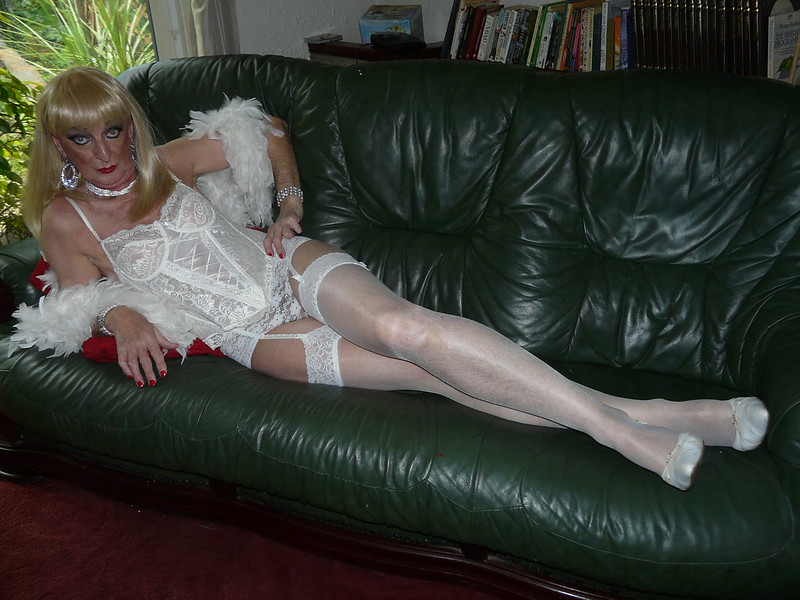 We've come to the end of my June newsletter, sweetheart. It's been so nice for me holding your hand and having you with me to see what the girls have sent me to share with you. Remember what to write to me about: what you love wearing, how you love to play and have dressing fun, and how it all began for you. Other girls would LOVE to hear these things from you.

Look out for Prim's Petticoat Pansies #39 coming soon, and of course: PRISSY'S SISSIES!!!

All my love, my darling.

Aunt Frocks xxx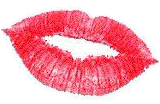 Back to the Home Page



-----------------------------------------------------------------