- Our'SISSY-SCHOOL'special issue! -


My darling, welcome to our Sissy School Special. I am sure you are going to feel at home in each of our stories and articles, so I want you to wear your frilliest panties and your best dress while you sit on my knee and we'll enjoy everything together.

Of course sissy school is where sissies learn to be more femmy and submissive, so you need to LEARN as we read this issue. I want you to stop after each pic and story and ask yourself: How am I going to be more girly after that?

Because don't forget: you are the sissy. What happens to them happens to you. So you should become more girly each time you read and wank your little clitoris.

I know you'll try your best, sweetheart.

Aunt Frocks xxx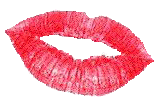 ---
Prim's New Story:
Return to Sweetwell Park - A story in four parts.
Chapter 2: Roger is Placed Under Controlled Feminization at Sweetwell Park

Prim Drawings with storyette:
1 - Overcum By Their Dresses
2 - Sissy Penetration
3 - Tender Ass Sissy Training
4 - In Mister Silcock's Office

NEW FEATURE: Sissification Hospital:
5 - Blouse-and-Panty-Intoxication

Classic Prim:
6 - Immersed In Satin Blouses
7 - The Principal's Pets
8 - Getting Dressed At Sissy Club

Our guest artists:
Penelope Pinprick Art
Shame for the New Sissy School Teacher with storyette by Prim.

HunnyB Art
Pammy the Pansy-Performer with storyette by HunnyB.

Nimrod Art
Madam Bonita's Display Dummy with storyette by Prim.

Vancy Art
Pouffy-Boy Tim with storyette by Prim.

Miss Blouse - Governess to sissies
Miss Blouse has plenty of good advice for you, so pay attention!
In this issue:- To educate your sissy: start and finish with humiliation!

Sweetheart Styles
More sissy outfit ideas, designed by me and drawn by Prim
9-See-My-Stiffie sun-dress

Aunt Frock's Baby Room - For 'very young' Sissies
picture and storyette by Prim
10-You Can't Help Wetting Yourself, Can You?

My Pink Boudoir:
Feminine items for my sissies to wear.
Aunt Frocks introduces Must-have Fashions for your sissy.

Tell Aunt Frocks:
Letters - photos - stories for Aunt Frocks to show you, from our readers:
featuring Andrina, Anna, Babe E Kins, Capricious Amber, Christina d'Yvon, Gillian, Jess, Katrin, Lexi, Logan, Lucilla, Peter, Suzanna and Tina.



---